National Investigation Agency arrests three folk artistes in Elgaar Parishad case
All three are Pune residents and stage performers for the Kabir Kala Manch, a cultural group that the Union home ministry labelled a Maoist front in 2011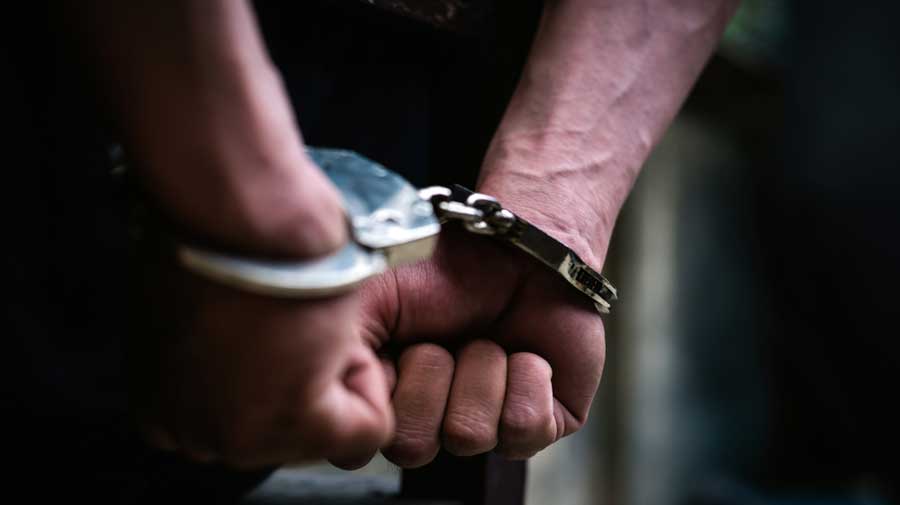 Sagar Gorkhe and Ramesh Gaichor were arrested after the NIA questioned them in Mumbai on Monday. Jyoti Jagtap, a Marathi folk singer of national repute, was arrested in Pune on Tuesday.
Shutterstock
---
New Delhi
|
Published 09.09.20, 02:35 AM
|
---
The National Investigation Agency has arrested three folk artistes from an organisation officially listed as a front of the banned CPI Maoist, raising the number of prisoners in the Elgaar Parishad case to 15.
Sagar Gorkhe and Ramesh Gaichor were arrested after the NIA questioned them in Mumbai on Monday. Jyoti Jagtap, a Marathi folk singer of national repute, was arrested in Pune on Tuesday.
All three are Pune residents and stage performers for the Kabir Kala Manch, a cultural group that the Union home ministry labelled a Maoist front in 2011. The trio are also members of the Bhima Koregaon Shaurya Din Prerna Abhiyaan, which organised the Elgaar Parishad meeting held by Ambedkarites in Pune on December 31, 2017, which was followed by caste violence.
The NIA is probing several people including authors, academics, lawyers and rights activists for alleged Maoist links and their purported role in the Elgaar Parishad meeting.
In a video shared on the Abhiyaan's Facebook page on Monday, Gorkhe said he and Gaichor were heading to the NIA office, expecting to be arrested.
"Yes, we sang on the Elgaar stage.… We were called last month, and yesterday (Sunday) we were called again and they told us, 'Accept you are connected to Maoists and we will let you go. Write a maafinama (clemency petition), we will leave you'," Gorkhe said.
"But we are not the children of Savarkar who will apologise. We are the children of Ambedkar. We have done nothing but work according to the Constitution. That's why we are not apologising."
Hindutva ideologue Vinayak Damodar Savarkar had written several clemency pleas to the colonial British government after he was imprisoned in 1911 for revolutionary activity.
Gorkhe added: "They are saying that we went to Gadchiroli, and they want to call the Elgaar Parishad a Maoist programme. We won't allow this. It was a programme of human rights activists."
An NIA statement said a Mumbai court had granted the agency the custody of all the three till Friday.
"During further investigation, it was revealed that accused Sagar Tatyaram Gorkhe, Ramesh Murlidhar Gaichor and Jyoti Raghoba Jagtap were propagating Naxal activities and Maoist ideology and were co-conspirators with other arrested accused," the agency said.
"It has also come on record that the arrested accused persons were in contact with absconding accused Milind Teltumbde about urban network of CPI (Maoist). Also it is established that during their visits (of Kabir Kala Munch members) in jungle, they underwent weapon & explosive training and awareness programme on various topics related to Maoist movement.
"It is also established that as per the evidence on record that in June 2018 absconding accused Milind Teltumbde discussed about the Elgar Parishad programme which was organised at Pune and the subsequent inroads made by the CPI (Maoist) in the organisation and execution through the members of Kabir Kala Munch and other frontal organisations."
Teltumbde is suspected to be the leader of a Maoist zone covering the tri-junction of Maharashtra, Madhya Pradesh and Chhattisgarh. His brother Anand Teltumbde is a management professor and Dalit intellectual who has been arrested in the case.
The Elgaar Parishad meeting was meant to commemorate the second centenary of the victory of the predominantly Mahar Dalit troops of the East Indian Company against the Peshwa's army in the Battle of Koregaon.
Hindutva mobs attacked a largely Dalit pilgrimage to the Bhima Koregaon victory pillar the next day, the clash claiming the life of a Maratha youth.