Munawar Faruqui shocks fans by announcing upcoming video on YouTube channel
The stand-up comedian had spent more than a month in an Indore prison on the charge of hurting religious sentiments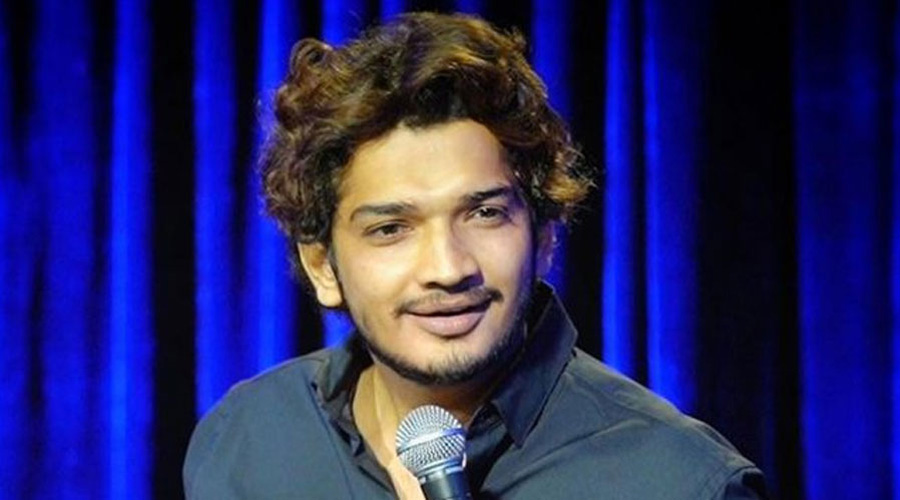 ---
---
Comedian Munawar Faruqui, who was granted bail by the Supreme Court last week, had left fans shocked by announcing an upcoming video titled "Munawar Faruqui Leaving Comedy" on his YouTube channel.
It was his latest joke, as the 32-year-old admitted in the video uploaded on Saturday night, saying the title should have been spelt "Munawar Faruqui Living Comedy".
The stand-up comedian had spent more than a month in an Indore prison on the charge of hurting religious sentiments. His defence was that he had been arrested before he could get on stage and was being prosecuted for things he did not say.
He said in the video: "I can't give up comedy; I am alive because of it. I will win the hearts of the people who hate me. For this, I have to work harder. Every artiste does not get this challenge. I have got it and will win their hearts."
The Mumbai-based comedian added: "There are some who are spreading hate. What do you want to do? To spread hate or ignore them and use the Internet in the right way?… Abuse is not content; it is just hatred.
"If we want to ban something, why don't we ban hate on the Internet? Without thinking, people argue about things for hours, hurl abuses. Why can't we use the Internet properly? The herd mentality, this politics, anyone can become a victim.
"I am not even a victim. I have just received a few scratches for something I didn't even do. The politics and herd mentality of some people can actually ruin lives."
"I don't want people against me, I want people to stand with me…. Comedy has kept me alive, how can I quit it?"