Mother Teresa's order back in adoptions fold
Minister Maneka Gandhi was keen on getting Missionaries of Charity into CARA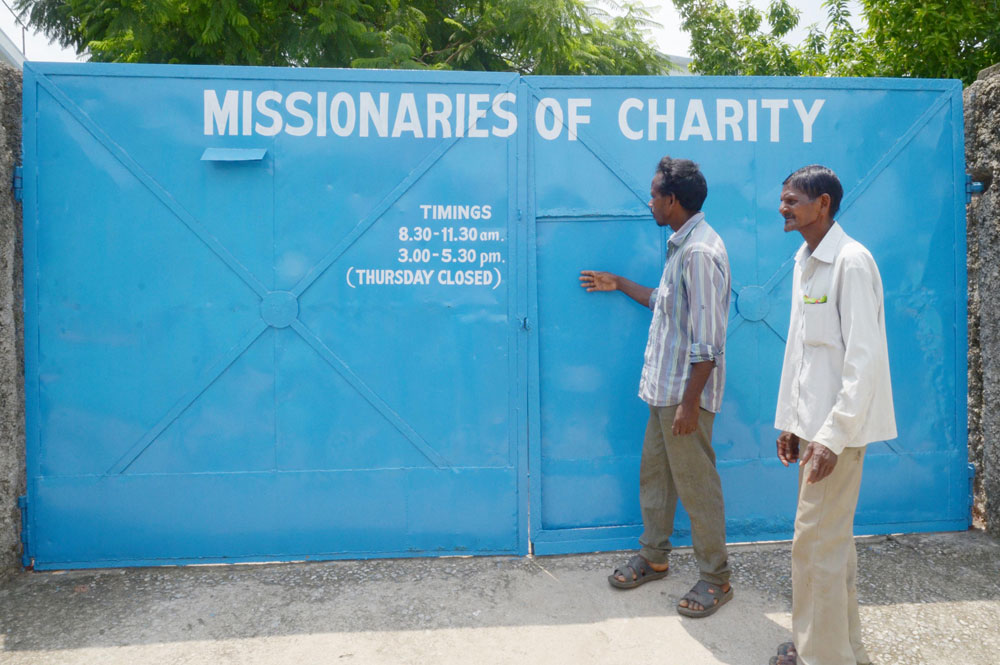 Missionaries of Charity decided to stop putting children up for adoption under the government's Central Adoption Resource Authority system after a row with the Women and Child Development Ministry
Telegraph file picture
---
New Delhi
|
Published 29.10.18, 09:47 PM
|
---
The Missionaries of Charity, which had pulled out of adoptions three years ago because of reservations over new guidelines allowing single, divorced or separated individuals to adopt, has agreed to return to the fold, women and child development minister Maneka Gandhi said on Monday after a meeting with the congregation founded by Mother Teresa.
After a meeting with a delegation of MoC sisters led by Mary Prema Pierick, Maneka tweeted: "I requested them to come back into the @CARAWCD system of adoption so that children in the 79 MoC homes can go into family care. Sr. Prema agreed to my request to work jointly on each of these homes so that the children in the MoC homes can be onboarded into CARINGS expeditiously.''
Cara or the Central Adoption Resource Authority is India's nodal body for in-country and inter-country adoption of children while CARINGS stand for the Child Adoption Resource Information and Guidance System.
MoC officials were not available for comment in Calcutta on Monday evening.
Earlier this year, an alleged baby sale racket had surfaced in one of the MoC establishments in Ranchi, following which Maneka asked all state governments to inspect such institutions run by the congregation. The MoC had described it as "individual actions which have nothing to do with the Congregation of the Missionaries of Charity''.
MoC's return to adoptions became inevitable after the enactment of the Juvenile Justice (Care and Protection of Children) Act 2015 on December 31, 2015. As per Section 41 of the Act, all child care institutions — run by any state government or NGO — have to get themselves registered. Once registered, their linkage to the nearest adoption agency is mandatory, bringing them into the centralised adoption system.
Deepak Kumar, the chief executive office of Cara, said that under the new law, the MoC "has no choice but to comply''. In any case, 48 of the 79 CCIs run by the MoC were already registered, he said.
Another official said the minister was very keen on getting the MoC back into the system because of the "good work'' they do. "Their homes are well run and they take good care of the children,'' the officer said, adding that the government felt the MoC's loss when it withdrew from the adoption system, particularly because they are a known and trusted name globally.
In 2015, the MoC decided to withdraw from adoptions as the new guidelines took away the right to approve or reject prospective adoptive parents from adoption centres. What upset the MoC the most was the provision to allow single, divorced and separated individuals to adopt, as this was "against our faith''.