Mosque and temples unite to raise funds for cancer patient
Committees collect Rs 1.48 crore in just a few days, with people across Malappuram district and elsewhere in Kerala contributing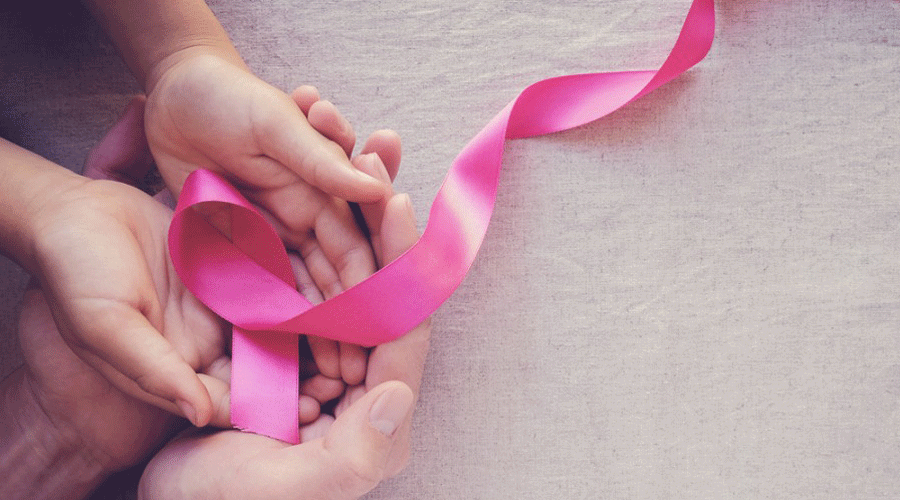 Representational image.
Shutterstock
---
Bangalore
|
Published 02.08.22, 02:19 AM
|
---
When a mosque in Kerala's Malappuram district appealed for funds towards the treatment of a cancer-stricken teenage girl, two neighbouring temples immediately came forward to help, setting what the imam termed an example of "how humanity can rise above manmade barriers".
Together, the temples and the mosque collected Rs 1.48 crore in just a few days, with people across the district and elsewhere in the state contributing. The money will help not just cancer patient Hanna, 18, but scores of other ailing people.
The Alukkal Juma Masjid, Kuttipurathukavu Bhagavathy Temple and Narasimha Moorthy Temple have been coexisting for decades just a hundred-odd metres from one other in Kottakkal village.
"About 10 days ago, we informed the temple committees about the plight of Syedalavi (auto-rickshaw driver and Hanna's father) who has absolutely no means of providing medical care for his daughter," the imam of the mosque, Ismail Baqavi Kottakkal, told The Telegraph on Monday.
"The two temple committees immediately offered to help the family, providing a great example of communal harmony and brotherhood."
The temples pitched in with Rs 50,000 and Rs 27,000 from their own coffers, formed a joint committee with the mosque authorities, and issued an appeal for funds for Hanna on various social media platforms.
Of the money collected so far, with donations from members of all communities, Rs 70 lakh has been earmarked for Hanna who is undergoing treatment at a private hospital in neighbouring Kozhikode.
The remaining Rs 78 lakh was distributed on Monday among more than 60 beneficiaries --- 12 from the village and the rest from across the state -- identified with help from civil society organisations.
"The beneficiaries of the cash donations we made today too were picked without regard to their religion or caste," the vice-chairman of the Bhagavathy Temple, Arumukan Naduvathu, told this newspaper.
Arumukan, a CPM member, said: "Members of Left parties, the Congress, Indian Union Muslim League and the BJP came together to (donate money and) make this possible."
The imam said communal harmony had always been the hallmark of Kerala and Malappuram, although the Muslim-majority district is frequently subjected to vilification by some media outlets and Right-wing social media users who blow up stray incidents in the area.
"I know Malappuram gets a lot of negative press. But Hindus, Muslims and Christians have lived here in harmony for centuries," the Imam said.
"I agree there are some communal elements on all sides who whip up certain issues. But this fund-raising is an example of how humanity can rise above all such manmade barriers."
Ajith Kottarathil, secretary of the Bhagavathy temple committee, too said Malappuram abounded in examples of communal amity, adding that the speed with which the funds were collected was nevertheless surprising.
"Everything was so quick and in keeping with the urgency to raise funds for Hanna's treatment. This is a small village where arranging this kind of money is impossible for most families," he said.
"That's why all of us readily stepped in when the mosque committee informed us about the child."
He said some people had donated gold jewellery.
Hanna's family members were at the hospital and could not be reached for comment.
Malappuram had witnessed another example of communal amity on April 7 when the Sree Mahavishnu Temple in Vaniyannur, near Tirur, organised an iftar gathering on its premises for more than 200 Muslims.
This was because, unlike other years, local Muslims had been unable to participate in the annual community feast organised at the temple on its consecration day, April 6. The feast was held during the daytime, and the Muslims were observing the Ramazan fast.
So, the following day after sundown, the temple served the traditional Kerala vegetarian meal, sadya, to Muslims.
In February, two Muslim residents of Koottilangadi panchayat in Malappuram donated land to build a road to a 500-year-old Mahadeva Temple that lacked proper access.
A Muslim family in Peruvalloor panchayat had last September donated land for the reconstruction of an ancient Gowri Shankara temple.
A mosque in the Muthuvallur panchayat donated land in November 2020 towards the construction of a broad walkway to reach a hilltop temple.