Modi govt won't act on Hindu terror: Left
Hindu extremists don't exist for Modi govt says CPM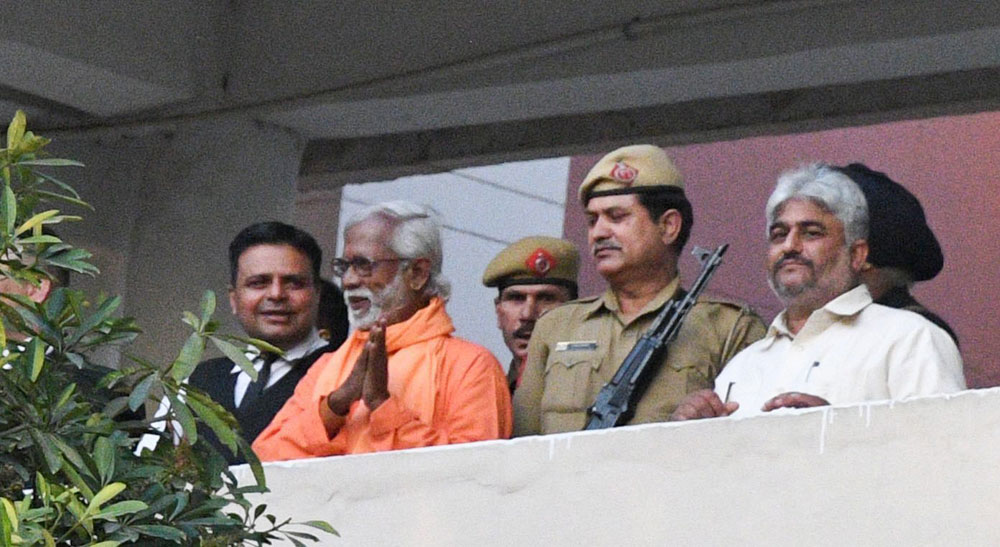 ---
---
The CPM on Friday described the acquittal of Swami Aseemanand and three others in the Samjhauta Express blast case as a "shameful reminder that the criminal justice system in India is incapable of bringing terrorists of the extremist Hindutva variety to justice for their crimes".
Sixty-eight people, including 44 Pakistanis, were killed in the train blast in 2007.
Citing Union home minister Rajnath Singh's statement that the government would not appeal against the acquittals, the CPM said: "This shows the political bias of the BJP government. It provided the opportunity for the Pakistan government to lodge a protest against what it called 'a travesty of justice'."
In the editorial of the latest edition of party mouthpiece People's Democracy, the CPM listed the fate of six such cases allegedly perpetrated by a network of extreme Hindutva groups between 2006 and 2008 and said all of them had revealed that "the Modi government will not recognise or accept that there were terrorist attacks planned… by extremist Hindu elements".
Stating that for the "Modi government, terrorism can only be perpetrated by Muslim extremists and not by Hindu extremists", the editorial concluded that "the criminal justice system is being subverted to convey this chilling message".
The editorial placed the National Investigation Agency under the scanner and pointed out that it had also probed the Mecca Masjid and Ajmer Dargah blast cases in which Aseemanand was acquitted.
"Under the Modi regime, the NIA has the dubious record of undermining all the terrorist cases related to the Hindutva extremist groups. In the Mecca Masjid blast in which nine people were killed in 2017 all the accused including Aseemanand were acquitted," the editorial said.
In the 2008 Malegaon blast case, the NIA dropped charges against Pragya Singh Thakur under the Maharashtra Control of Organised Crime Act.
"But the special court reinstated the case against her under the Unlawful Activities Prevention Act. That the NIA was trying to exonerate both Pragya Thakur and Srikant Purohit was exposed when the public prosecutor complained that the NIA was pressurising her to go soft on the case. The NIA did not oppose bail being granted to Pragya Thakur and Purohit," the editorial said.