Ministry to ease inter-country adoption process under Hama
Once the regulation is gazetted it will become compliant with the Hague Convention on the Protection of Children and Cooperation in Respect of Inter-country Adoption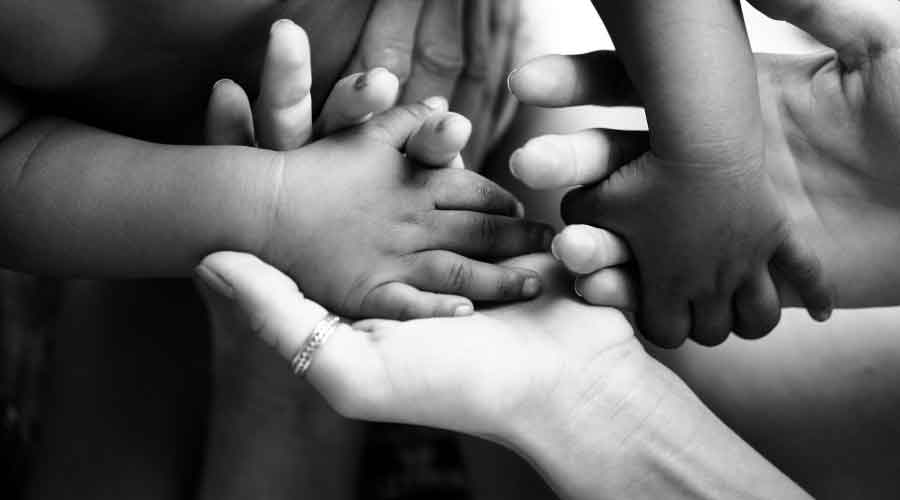 ---
Published 15.09.21, 02:43 AM
|
---
The women and child development ministry will soon notify a mechanism to deal with inter-country adoptions under the Hindu Adoptions and Maintenance Act, bridging a legislative gap in this 1956 law with the Juvenile Justice Act, 2015.
Once the Adoption (Amendment) Regulation 2021 is gazetted, the Hindu Adoptions and Maintenance Act (Hama) — which applies to Hindus, Sikhs, Buddhists and Jains — will become compliant with the Hague Convention on the Protection of Children and Cooperation in Respect of Inter-country Adoption.
Earlier this month, Delhi High Court had directed the ministry to set up such a mechanism and also directed the Central Adoption Resource Authority (Cara) to facilitate inter-country adoptions under Hama.
While Cara represents an institutional adoption process that involves rigorous scrutiny of the adoptive parents, Hama mostly relates to family adoption without a State-mandated procedure for verifying whether the adoptive parents are fit to adopt.
Since adoption under Hama is private and is carried out without going through Cara, it is not compliant with the Hague Convention. So, the adoptive parents need to go to court for a no-objection certificate if they are to relocate overseas with the adopted child.
Now, apart from setting up a new mechanism that will involve the district administration in conducting the verification, the external affairs ministry has been enlisted to get its overseas missions to monitor the adopted children in the countries they have moved to.
Since last month, these missions have been drafted in to monitor inter-country adoptions where the adoptive parents have moved out of India within two years of the adoption.
Earlier, couples could not leave the country with their adopted child before the completion of two years — a restriction aimed at ensuring that the child had adjusted to his or her new home.
Now, that task has been passed on to the diplomatic missions, with which the adoptive parents have to register if two years have not elapsed since the adoption.
The women and child development ministry also plans to move a cabinet note seeking an increase in the sum paid monthly, under the PM Cares for Children scheme, to kids who have lost both parents to Covid.
Currently, such children who live with their extended family are entitled to Rs 2,000 a month, and those in institutional care Rs 2,160.
Till date, 667 children from across the country have been cleared by the district administrations for coverage under this scheme, which seeks to take care of them until they turn 23.