Maratha quota bill sails through
Politically influential Marathas account for 30% of Maharashtra's population, and neither the ruling alliance nor the Opposition can ignore them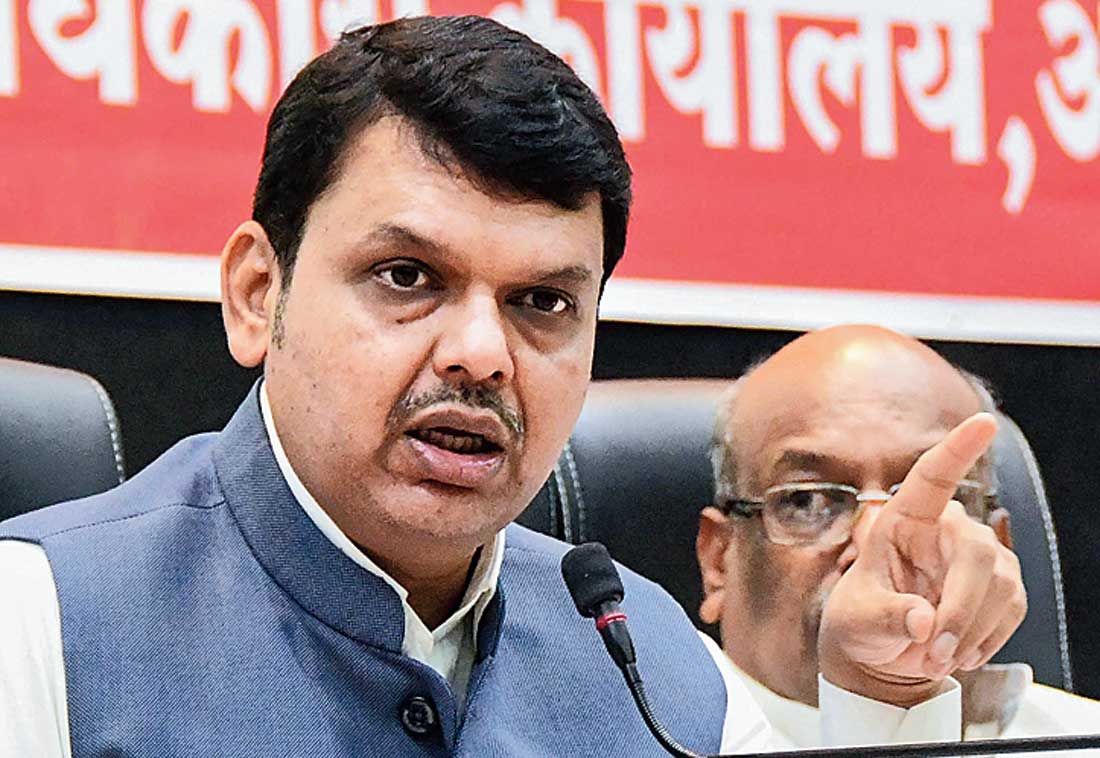 Maharashtra chief minister Devendra Fadnavis: no opposition
(PTI)
---
Mumbai
|
Published 29.11.18, 10:42 PM
|
---
The Maharashtra Assembly on Thursday passed without discussion a bill that allows 16 per cent reservation for the Maratha community in higher education and government jobs, raising the volume of reservation in the state from 52 to 68 per cent.
The statement of objects and reasons for the bill explained why the reservation came in the form of a separate quota, saying that carving it out of the existing Other Backward Classes quota would have had "unwarranted repercussions in the harmonious co-existence".
The politically influential Marathas account for 30 per cent of the state's population, and neither the ruling alliance nor the Opposition can ignore them, especially with the Lok Sabha and Assembly elections due next year.
While the Maharashtra BJP claimed credit for fulfilling a two-decade-long demand from the Maratha community, often expressed in the form of violent agitations, some BJP politicians conceded that the legislation could face the apex court's scrutiny.
In 1992, the Supreme Court had observed in the Indira Sawhney judgment that the volume of reservation should not exceed 50 per cent.
Tamil Nadu, which already had 69 per cent reservation since the 1980s, got the Ninth Schedule of the Constitution amended in 1994 to obtain statutory sanction for its quota volume. A challenge to the amendment is pending with the Supreme Court.
Several other states too have higher than 50 per cent reservation — Maharashtra itself has had a quota volume of 52 per cent for decades — but these were not challenged in the courts.
However, when the state's previous Congress-Nationalist Congress Party government had implemented 16 per cent reservation for the Marathas just ahead of the 2014 Assembly polls through an executive decision, Bombay High Court had struck it down.
A state BJP leader on Thursday highlighted that the bill passed earlier in the day was based on a recommendation from the state backward classes commission, tabled in the Assembly earlier this month.
"If the legislation is challenged in the courts, we have the report to back our decision," he said, requesting anonymity.
According to the commission, 37.28 per cent of Marathas live below the poverty line. The community is poorly represented in higher education and holds only 4.3 per cent of top government posts.
The commission's report highlights that 76.86 per cent of Marathas are farmers — a section whom agrarian distress has turned against the BJP government at the Centre. It says the Marathas accounted for 23.56 per cent of the 13,368 farmer suicides witnessed in the state over the past five years.