Leh journalist bribery case: FIR against BJP leaders
The alleged bribery bid happened two days before defence minister Nirmala Sitharaman was to address a rally in Leh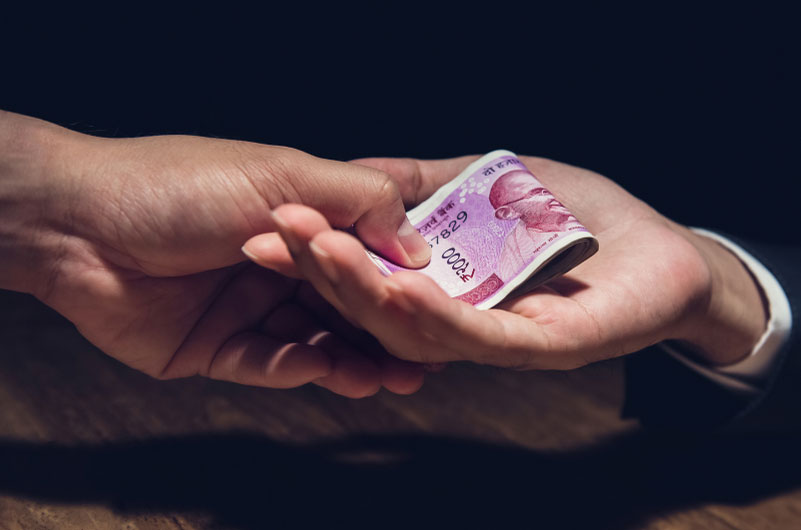 ---
Srinagar
|
Published 10.05.19, 01:21 AM
|
---
Police have registered an FIR that charges a group of senior state BJP leaders with trying to bribe journalists in Leh to influence the elections in the Ladakh parliamentary seat.
Police sources said the FIR was against all the BJP leaders present at the event where the alleged bribery attempt was made, but mentioned only one by name: Vikram Randhawa, a member of the state legislative council.
Press Club Leh had lodged a complaint with the Election Commission saying a group of BJP politicians had tried to bribe journalists on May 2, seeking favourable coverage ahead of the May 6 vote. Local Congress leader Rigzin Spalbar later lodged a separate complaint.
The BJP denied the allegation but video footage emerged on Tuesday, showing a man resembling Randhawa handing over envelopes to journalists, which Press Club members claim contained cash.
It all happened purportedly in the presence of state BJP chief Ravinder Raina. A person resembling Raina is seen chatting and shaking hands with the journalists in the video.
The alleged bribery bid happened two days before defence minister Nirmala Sitharaman was to address a rally in Leh.
Police sources said the FIR had been registered under sections 171E (bribery) and 171F (undue influence or personation at an election) of the Ranbir Panel Code, entailing a maximum jail term of a year and a fine.
The FIR was registered after the Leh chief judicial magistrate directed the police to probe the allegations by the Press Club and Spalbar.
"Perusal and consideration of the material on record reveals prima facie commission of non-cognisable offences punishable under Section 171E and 171F RPC warranting investigation," the magistrate's order said.
Randhawa, the BJP's minder for Ladakh, denied the allegations and accused the Congress of conspiring to defame his party.
"I have heard about it (the FIR) through the media; nothing has been conveyed to us officially. I maintain these are politically motivated allegations and the Congress is behind the plot," Randhawa told The Telegraph.
Raina had asked the journalists to apologise within 48 hours or face a lawsuit. The deadline has passed but the BJP has not filed a case yet.
Randhawa claims the envelopes contained invitations to reporters to cover the defence minister's rally. The video, however, purportedly shows some of the journalists returning the envelopes promptly after receiving them, setting off an argument with people resembling state BJP politicians.
Spalbar said the video had exposed the BJP: "What they have done is highly condemnable. They stand exposed."