Kuwait cloud on lakhs of Indians
New law proposes to set country-specific quotas on recruitment of foreigners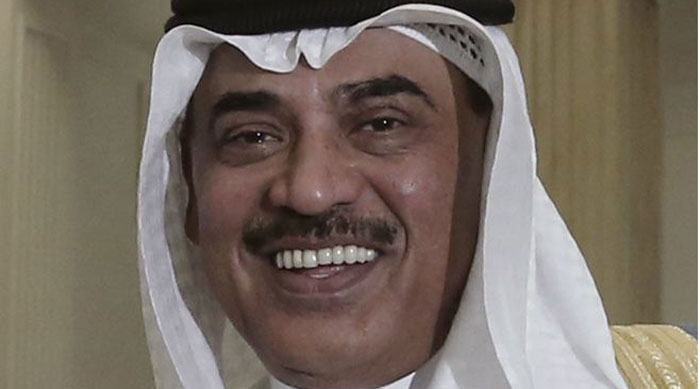 Kuwait's Prime Minister Sheikh Sabah Al Khalid Al Sabah
Wikipedia
---
New Delhi
|
Published 07.07.20, 02:18 AM
|
---
Nearly 8 lakh Indians face expulsion from Kuwait with the Gulf country in the process of drafting a law that seeks to limit the number of expatriates in a bid to address the economic slowdown caused by the pandemic and the slump in oil prices.
The new law — a draft of which was approved by the National Assembly's legal and legislative committee this weekend — proposes to set country-specific quotas on recruitment of foreigners. India's quota is set to be fixed at 15 per cent of Kuwait's entire population.
As Indians are the largest expatriate community in Gulf with a strength of 1.4 million, the Gulf News has estimated that the new law could cost nearly 8 lakh Indians their jobs over the next few months.
The entire purpose of the new law is to bring down the expatriate population from the present 70 per cent to 30 per cent and encourage foreign recruitment only in specialised sectors and not in blue collared jobs where the bulk are currently employed. With parliamentary elections due for Kuwait's unicameral legislature in November, the anti-expatriate rhetoric has gained currency in recent months — particularly in the wake of the pandemic — and the new law is expected to be implemented soon as Prime Minister Sheikh Sabah Al Khalid Al Sabah had in June itself announced the cutback in expats.
Expatriates account for 3.4 million of Kuwait's 4.8 million people. Of this, Indians are the majority. In three other Gulf Cooperation Council countries — the UAE, Bahrain and Qatar — Indians alone outnumber the local population. In Kuwait, Indians are now almost outnumbering the locals.