Kerala cops summon activists and journalists seeking personal details
State Assembly member K.K. Rema from Revolutionary Marxist Party has come out lamenting the manner in which police have been gathering the data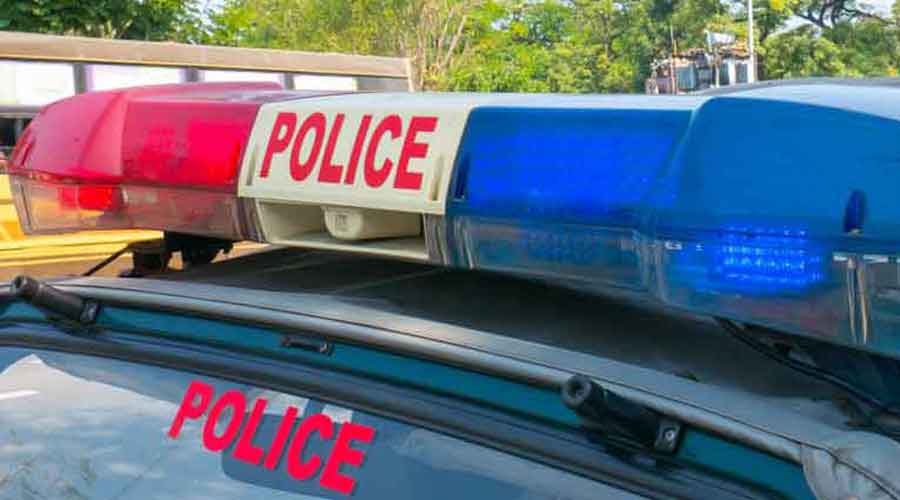 Representational image.
Shutterstock
---
Bangalore
|
Published 04.01.22, 01:50 AM
|
---
The Kerala government has come under a cloud of suspicion with the state police summoning socio-political activists and a few journalists seeking their personal details, including Aadhaar numbers, as part of a drive against anti-social elements.
A lawmaker's aide and several social and political activists from smaller parties have allegedly received calls from police stations, seeking their personal details as part of Operation Kaaval (kaaval is Malayalam for security) drive of Kerala police that has been collecting details about people with criminal antecedents.
While the declared objective of the drive is to contain criminal activities in the state, even state Assembly member K.K. Rema from Revolutionary Marxist Party (RMP) — a breakaway Communist faction — has come out lamenting the manner in which police have been gathering personal data.
"Policemen went to the home of my own personal assistant seeking his personal details. At least two of my party members have been summoned to the police station in Vadakara (her constituency in Kozhikode district) as part of the Kaaval drive," Rema told The Telegraph on Monday.
"I have never seen this kind of an operation in Kerala. We need to be careful about this suspicious initiative that is targeting critics of the Left Democratic Front government," she cautioned.
Her personal assistant R. Riju recounted the shock of uniformed policemen visiting his home in Vadakara about 10 days ago. "It was shocking to see uniformed policemen in my house seeking personal details. But they said it was part a survey without explaining why cops would be part of any kind of survey. In an effort to convince me, they even claimed visiting several houses in my neighbourhood. But I refused to part with any information," Riju told this newspaper.
A member of the RMP, Riju felt such data could be misused at a later stage by any government. "Even a future government could misuse such personal data to act against critics," he added.
Riju cited one instance where the wife of a government servant who was once with CPM's campus arm, Students' Federation of India, received a call from Vadakara police station. "This man was with the SFI along with me. While both of us later left the organisation, he joined the government service. I can understand the cops calling him over some past protest. But they called his wife who has no political background at all," he alleged, without divulging their names due to fear of retribution.
Activists of CPI (ML) Red Star faction were among those who received such calls. The party's state secretary M.K. Dasan alleged several of his party members were told to submit Aadhaar details to the nearest police station. "Six of our party members have been summoned over phone to the police station. But based on the party's decision, none of them went," he told this newspaper.
"The police should ideally be targeting goons, drug dealers and mafia. Instead they are picking on activists who might have participated in some protest," he said.
Shafeeq Thamarassery, a reporter with Malayalam web news portal Dool News, too received a call from a police station on December 28. "It was a real shock when I was told that my name figured on a list received by the police station. But I tried to tell the policeman that it could be a mistake," he said.
"When I refused to part with any of my personal details, the policeman threatened he knew how to pick me up," he said. But there has been no further action from the police.
A former member of the SFI, Shafeeq, believes that his name perhaps found its way into the police list since he participated in the 2013 agitation against a Coca Cola bottling plant in Plachimada, Palakkad. "I had participated in the Plachimada agitation during my student days. I suspect that's when my name crept into the police list," he said, citing the mass movement when the Congress-led United Democratic Front ruled the state.
According to Shafeeq, at least one more journalist and a former journalist were contacted by the police. Neither of them wanted their names to be disclosed, he added.
A source in the state police department said no cases have been booked against any activists. "Our only aim is to keep a close watch on people with criminal antecedents," said the officer who cannot be named. But he did not explain why activists and journalists were contacted.
In an official statement uploaded on the state police website, the police explained Operation Kaaval was to create a database on people with criminal background. "Database of the people who have criminal backgrounds will be prepared at the district level. If necessary, they will be arrested under Kerala Anti-Social Activities (Prevention) Act (KAAPA). The district police chiefs will prepare complete details of history-sheeters."
"Special Branch DySPs are also directed to submit the action taken report every morning to the state police chief through the district police chiefs," the department stated.