Kerala polls 2021: Alleged CPM workers hack Youth League activist to death
Mansoor, 22, sustained fatal injuries when some men hurled country-made bombs into his home in Panoor under Kuthuparamba Assembly constituency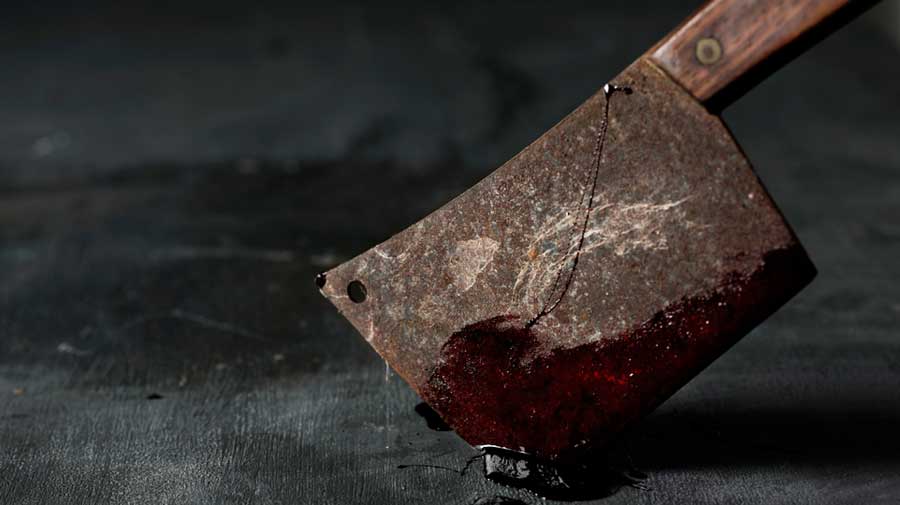 ---
---
A suspected political killing rocked Kerala on the polling day with alleged CPM workers hacking to death a Youth League activist in Kannur district close to midnight on Tuesday.
Mansoor, 22, sustained fatal injuries when some men, suspected to be CPM workers, hurled country-made bombs into his home in Panoor under Kuthuparamba Assembly constituency and then hacked him. A member of Youth League, the youth arm of Congress ally Indian Union Muslim League, Mansoor died early on Wednesday at a hospital in Kozhikode.
His elder brother Muhsin, a UDF booth agent, was injured in the attack and is recovering in a private hospital in Kozhikode.
Muhsin told reporters from the hospital bed on Wednesday that the attackers had originally targeted him and his brother got caught in the ensuing melee when he rushed out on hearing the commotion.
Police took CPM worker and Mansoor's neighbour Shinos into custody and launched a manhunt for the others involved in the attack.
Mansoor's father Mustafa told reporters on Wednesday that the area was not known for political violence and pleaded ignorance about the reason behind the incident.
"Like in every election, there would be some minor arguments between party workers. But no clashes happen in this area," Mustafa said.
The brothers used to work in a Bangalore retail shop and had come down to their native village to work in the election.
Mustafa denied his son facing any threats from CPM cadres. "There were no threats. Everyone carried out political work in a friendly atmosphere (in this area)," he said, adding they had no issues with Shinos.
While Mustafa clarified that he did not suspect anyone, he said it looked like a pre-planned murder.
"It looked like a pre-planned murder as our neighbours have seen around 20-odd people hanging around in the vicinity," he said.
Kannur police commissioner R. Ilango said a special investigation team would be set up to investigate the case and efforts were on to arrest all the suspects.
The IUML has in a complaint alleged the CPM's involvement in the killing to rock the political landscape of Kannur.
"The motive appears to be political. As the investigation is on, we cannot come to a conclusion right now," Ilango told reporters after visiting the crime scene on Wednesday.
However, he was not ready to call it a pre-planned attack. "We cannot come to such a conclusion in less than 24 hours after the incident," he said, adding that a thorough probe was needed to bring out the facts.
The Kuthuparamba Assembly constituency had witnessed a tough fight between K.P. Mohanan of the Loktantrik Janata Dal, an LDF constituent, and Pottankandy Abdullah of the IUML.
National general secretary of IUML, P.K. Kunhalikutty, condemned the attack and sought the arrest of all the culprits. "This is yet another of the cruel political killings by the CPM," he said.
Congress's Ramesh Chennithala said the CPM was "unleashing terror due to the fear of losing the election".
The CPM denied any role in the attack.
"Our workers were not involved in this. We had already told everyone not to engage in any kind of violence," said state CPM acting secretary A. Vijayaraghavan.
A few other post-poll clashes were reported in Kottayam and Alappuzha districts in which the Congress accused CPM cadres of attacking its workers. CPM and BJP cadres were involved in a clash in Kasaragod district injuring a BJP Yuva Morcha leader, Sreejith, who was later hospitalised in Mangalore in neighbouring Karnataka.