Kashmiri singer 'inadvertently participates in army-sponsored music festival
Nargis Khatoon, an undergraduate student, had received widespread criticism after videos surfaced on social media showing her performing in the Spore event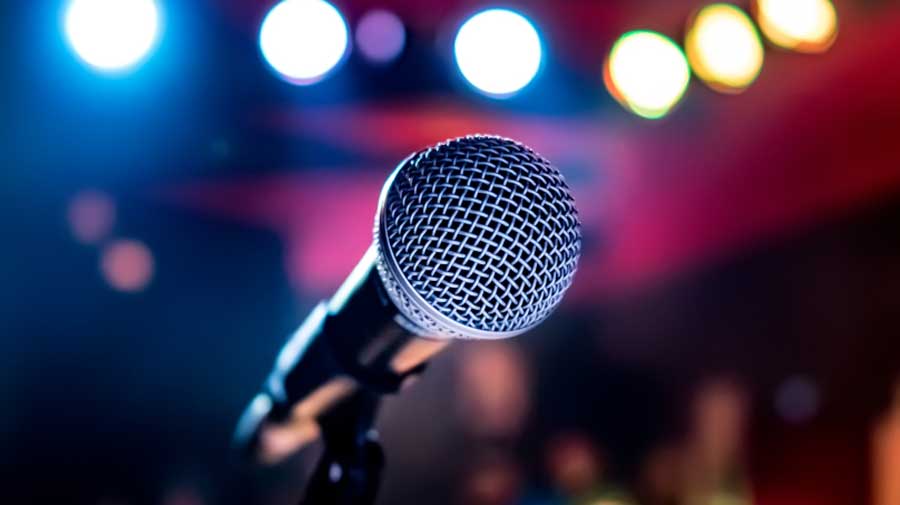 ---
|
Srinagar
|
Published 24.11.20, 01:44 AM
---
A promising young Kashmiri singer on Monday said she had inadvertently participated in an army-sponsored music festival in Sopore, unaware who the organisers were, and that her "decision would have been different" if she knew.
Nargis Khatoon, 21, an undergraduate student, had received widespread criticism after videos surfaced on social media showing her participating in the Sada-e-Hunar, the programme in Sopore, on Sunday.
The event was hosted by Team Kay Eleven, a Sopore-based group of students that claims to be working towards resolving "social conflicts". The banners at the event made it clear that the army's 22 Rashtriya Rifles was sponsoring it.
Event sponsorship by the security forces, while known in the past, has picked up pace since last year's amendment of Article 370, apparently to bolster the government's "all is well" narrative in Kashmir.
Sunday's event at the Sopore Degree College witnessed a packed auditorium, with the audience appearing to be relishing the music.
Many in Kashmir believe that artistes are sometimes tricked into participating in such events, with the invitations going out from NGOs or other civilian groups.
Facing criticism, Nargis, who has earned praise from both Indian and Pakistani singers, took to social media to clear the air.
"Thank you every one for sharing your feelings with me about my participation in musical festival yesterday organised by Kay Eleven. When I agreed to perform at this event I was unaware who the organiser was," she tweeted.
"Had I known what I know today, my decision would have been different. While I appreciate you making me aware of this issue, please do not judge me or my commitment."
When some netizens accused her of lying, saying the banners clearly showed the event was army-sponsored, she issued another clarification.
"I completely agree I could have done so many things once I learned what had transpired. However, when you are in a situation, the ability to make such decisions spontaneously and unilaterally disappear," she tweeted.
"I appreciate your feedback and hope we can move on and treat this as a life lesson. Always do the proper due diligence prior to committing to anything."
When some people still seemed unconvinced, Nargis posted a Quranic verse.
'"Allah knows what is in every Heart' Al-Quran 67:13.' holds no meaning in Kashmir. People here decide your intentions on their own. Your speaking doesn't count. Hold on," she tweeted.
She added in capital letters: "They know everything. They know you. They know everything."
Nargis later told The Telegraph that she owed no one any apology and was not speaking under pressure.
"I just wanted to clear my stand. The fact is, I was approached by Kay Eleven for the event and did not know who the sponsors were…. What I wrote today (was that) I would have reacted differently had I known who the organisers were," she said.
Junaid Bhat, founding member of Team Kay Eleven, said his group only coordinated the event while the army sent out the invitations to the guests and participants. But sources privy to the event said it was Kay Eleven that sent out the invitations.