Kashmir leaders fume at Omar Abdullah's readiness to contest elections
Former CM announced he would return to electoral politics only after statehood was restored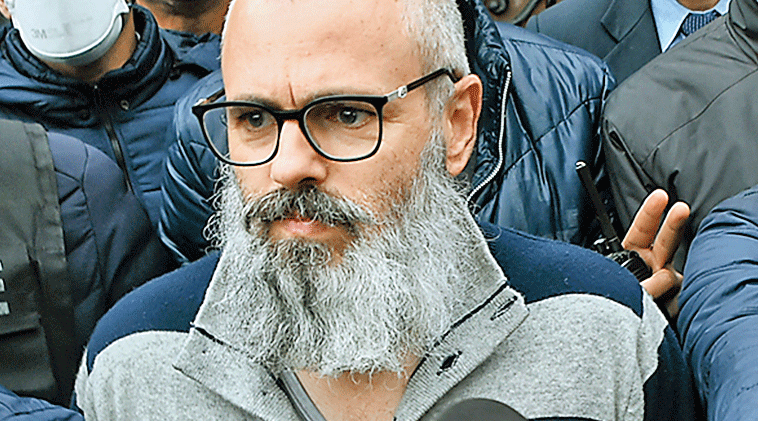 ---
Srinagar
|
Published 28.07.20, 03:37 AM
|
---
A year-long unity in the pro-India camp seems to have been shattered by former Jammu and Kashmir chief minister Omar Abdullah's readiness to contest elections once the Union Territory's statehood was restored, with rivals accusing him of cosying up to Delhi for power.
Omar, writing in The Indian Express on Monday, spoke out for the first time on Kashmir politics since his release in March from eight months in detention. He censured the Centre for scrapping Article 370 but at the same time announced he would return to electoral politics only after Jammu and Kashmir's statehood was restored.
Article 370 has been the bedrock of the National Conference's politics. Omar's fresh stand is a far cry from his public outburst in March last year when he said that Kashmir would not have been a part of India had there been no special provisions like Articles 370 and 35A. He had said any move to repeal these would raise questions about the state's accession as well.
His party and other major Valley players like the Peoples Democratic Party and People's Conference had joined hands on August 4, a day before the scrapping of Article 370, and vowed to defend the state's special status.
On Monday, the rivals launched an attack on Omar. "GOIs (Government of India's) tactic of dangling statehood post scrapping of Article 370 is akin to amputating a person's feet & offering him shoes," a tweet on PDP leader Mehbooba Mufti's Twitter handle said. Mehbooba's daughter Iltija operates the Twitter handle.
PDP leader and former legislator Firdous Tak said: "The unfortunate part is that they still see Kashmir as an electoral political battlefield. People here are fighting for their identity and dignity. Common people are not concerned about elections or statehood. The basic issue is that their dignity and identity has been robbed on August 5."
People's Conference leader Adnan Ashraf claimed Omar's stand was no different from that of the BJP.