Congress bid to pacify rebels
The Karnataka Cong president said he would crack the whip if party workers continued with anti-party activities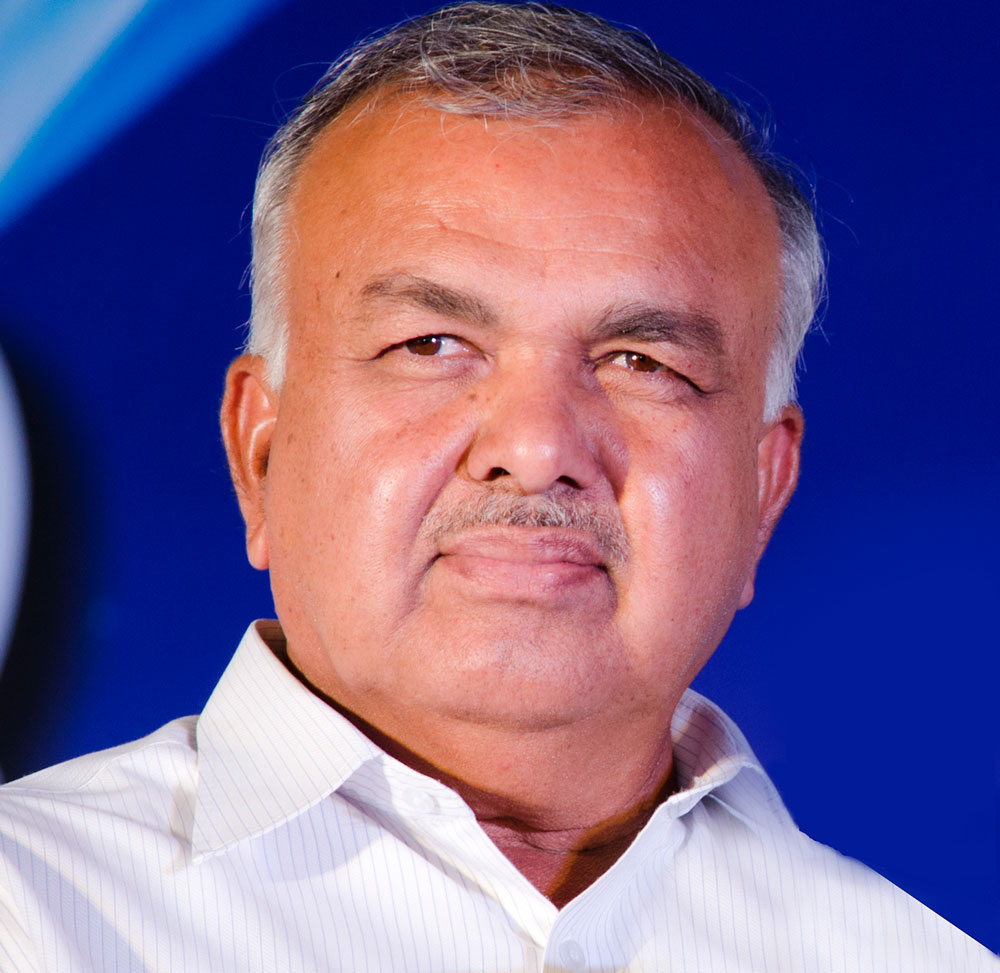 Seven-time MLA Reddy appeared calm after meeting Siddaramaiah on Tuesday morning and blamed it on a rush of blood among his younger supporters that led to speculations about him being unhappy
(Wkipedia)
---
Bangalore
|
Published 25.12.18, 09:13 PM
|
---
The Congress has switched to damage control again after the recent cabinet shuffle in Karnataka left some senior leaders sulking.

Christmas day saw a flurry of meetings where senior leaders tried to pacify some disgruntled legislators and their local supporters.
Former home minister and unlikely rebel Ramalinga Reddy, however, appeared pacified after meeting the chairman of the coalition coordination committee, P.C. Siddaramaiah, at his residence.
But Ramesh Jarkiholi, dropped from the cabinet to make way for his dissident brother Satish Jarkiholi, has been out of reach since Monday.
Satish, the former rebel, is now trying to reach his brother Ramesh and calm him down.
Seven-time MLA Reddy appeared calm after meeting Siddaramaiah on Tuesday morning and blamed it on a rush of blood among his younger supporters that led to speculations about him being unhappy.
"Nobody will resign. I have told them (his younger supporters) not to go to the press and air their grievances," he said, alluding to his daughter and legislator Soumya Reddy who led a band of supporters who cried foul when Reddy was not included in the cabinet for the second time.
His supporters had staged protests outside the party's state office here even on Monday.
Reddy said he was happy with his meeting with the former chief minister and would work for the party's success in the 2019 Lok Sabha elections. "I want to see our Prime Minister (from the party) unfurling the national flag from the Red Fort in August next year," he said.
But there were new problems with Chikkaballapur MLA K. Sudhakar calling on Siddaramaiah. "I went to exchange Christmas greetings and discuss some important party matters," he said.
But he said his "concerns in the interest of the party" still remained. "I may become a minister or not. But I have some concerns on an issue and based on that I held discussions with my leader Siddaramaiah," he said without disclosing details.
He is now planning to scale up the matter by meeting the AICC general secretary in charge of Karnataka, K.C. Venugopal, who is due to arrive here tonight.
But party sources said Sudhakar, a Vokkaliga, has been peeved at the total absence of anyone from his community among the eight ministers sworn in on Saturday.
Seven of the eight ministers sworn in are from north Karnataka. Congress state president Dinesh Gundu Rao had already explained it as a move to "correct the regional and caste imbalance" since the northern districts and the Lingayat community had been poorly represented before the shuffle.
Senior Lingayat leader B.C. Patil, however, refused to meet anyone, including Venugopal. "There is no point in meeting Venugopal," he said.
The Vokkaligas and Lingayats together account for nearly 40 per cent of Karnataka's voters.
Party president Rao, who also met Siddaramaiah, sounded confident about handling the dissidence. "That's not a big problem. They are all hundred per cent Congress people," he told reporters.
But in keeping with his recent warning against anti-party activities, and what is being seen as a warning bell for the seniors, the party has begun cracking the whip by sacking nine local workers.
They were all panchayat and taluk-level workers who had engaged in alleged anti-party activities over a period of several months, but were made an example of the party's intent to crack down on dissidence ahead of the 2019 Lok Sabha elections.
Rao told reporters he would be left with no option but to crack the whip if party workers and leaders continued with anti-party activities.
He urged party workers to be careful about overstepping their boundaries. "Some leaders might try to misuse you to meet their targets. Please don't fall for such tricks as senior leaders might somehow get away, leaving you entrapped," he said.