World Press Freedom Index: India slips eight places to 150th rank
Big plunge from the 142nd slot last year, marking the sharpest drop in the downward trajectory the country has been on for some years now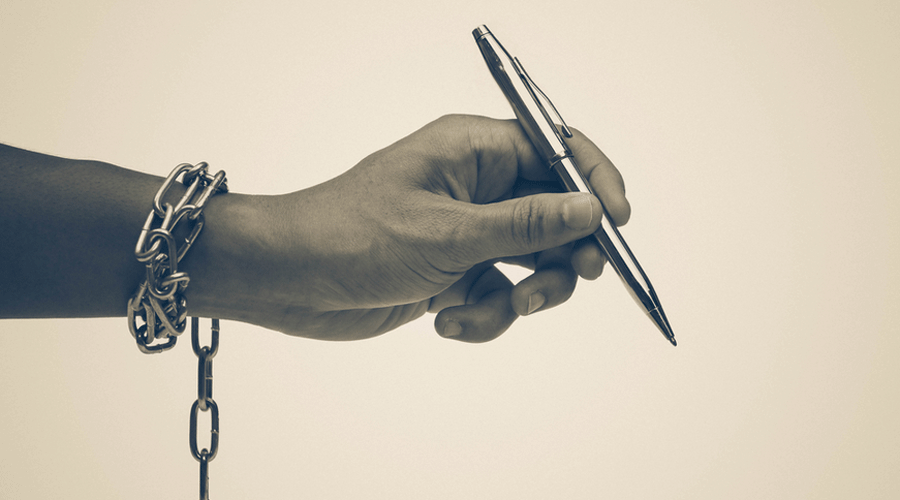 Representational image.
Shutterstock
---
New Delhi
|
Published 04.05.22, 02:23 AM
|
---
India has fallen eight places on the World Press Freedom Index brought out by the Paris-based Reporters Without Borders, which ranked it at 150 out of the 180 countries mapped.
This is a big plunge from the 142nd rank last year, marking the sharpest drop in the downward trajectory the country has been on for some years now.
"The violence against journalists, the politically partisan media and the concentration of media ownership all demonstrate that press freedom is in crisis in 'the world's largest democracy', ruled since 2014 by Prime Minister Narendra Modi, the leader of the Bharatiya Janata Party (BJP) and the embodiment of the Hindu nationalist right','' the India chapter of the report released on Tuesday said.
Reporters Without Borders noted that matters have changed radically for the Indian press — which used to be seen as fairly progressive — since Modi took over the Union government. According to the report, his government "engineered a spectacular rapprochement between his party, the BJP, and the big families dominating the media".
Also, from very early on, Modi took a critical stance vis-à-vis journalists, seeing them as "intermediaries" polluting the direct relationship between himself and his supporters. "Indian journalists who are too critical of the government are subjected to all-out harassment and attack campaigns by Modi devotees known as bhakts," the report says.
Commenting on the densely populated media landscape, the report states that the abundance of media outlets conceals tendencies towards the concentration of ownership, adding that the enormous diversity of Indian society is barely reflected in the mainstream media.
Describing the Indian media as a "colossus with feet of clay", the report points out that the old Indian model of a pluralist press is being seriously challenged by a combination of harassment and influence. "Recent years have also seen the rise of 'godi media' (a play on Modi's name and lapdogs)… that mix populism and pro-BJP propaganda."