Indian Railways' stand of linking goods train services with passenger ones 'irrational': Punjab CM
Train services in Punjab have been suspended since September 24, when the state's farmers started their rail roko movement against the Centre's newly enacted farm laws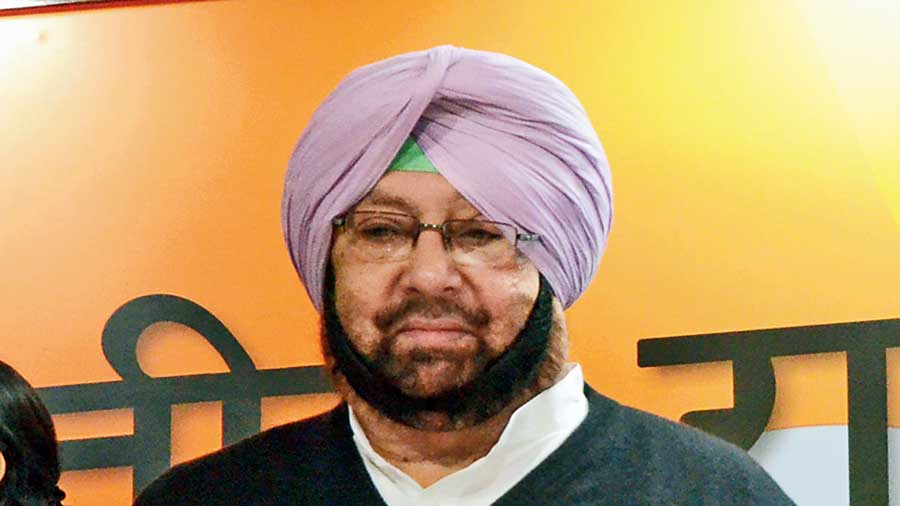 ---
---
Punjab Chief Minister Capt. Amrinder Singh on Monday said that the decision of the railways to link goods train movement to that of the passenger ones is illogical and irrational.
Singh said that there was absolutely no logic in the Railways' decision, which they have taken as a common excuse to go on with the suspension of freight services.
However, the organisation has said that it will operate both goods and passenger trains at once or none, while declining to resume freight services in Punjab.
Train services in Punjab have been suspended since September 24, at a time when the state's farmers started their rail roko movement against the newly enacted farm laws.
According to a statement by the chief minister, passengers who want to enter Punjab can easily do so by boarding a train to Haryana's Ambala, or Chandigarh, and reach their destinations by road in a few hours.
He said that the situation was not applicable for freight services, adding if Punjab residents, including its farmers, continue to be denied their need for essential items, the situation can aggravate.
Singh said that the Bharatiya Janata Party (BJP), through its move to back the railways' decision, have been furthering the farmers' anger towards the party.
BJP state unit president Ashwani Sharma alleged that the Punjab government was arm-twisting the Centre. The CM rejected it to say that it is the BJP leadership who was provoking the farmers with its anti-Punjab stance on the matter.
Instead of questioning the Railways and being by the side of the state government in convincing the Centre to allow freight services to restart, the BJP leadership carried on indulging in dirty politics without being concerned about the people of Punjab and its neighbouring states, Singh alleged.
What's worse is that the BJP is not even bothered about our soldiers in Ladakh and Kashmir who are waiting eagerly for critical supplies before snowfall, which would block them off from the rest of India during winter, he added.
Sharma had further accused the state government of failing to dissuade protestors from blocking train services. To this, the CM replied that in fact it is his government that persuaded the farmers to ease their blockade to let essential items come in.
Even now, several members of his Cabinet are talking to farmers' bodies to push for the complete withdrawal of their blockade, he said, adding that it is of his government's interest to do so for the sake of its people.
Singh said that the rigid stand of the Railways, endorsed by the BJP, suggested lack of interest in resolving the imbroglio on the freight services issue.
Why else will the Railways be taking refuge in multiple excuses to continue to suspend the services in Punjab, especially after the farmers cleared all tracks for freight movement and he personally guaranteed full safety for the goods trains even though the Railway security rested with the GRP? he asked.