Indian English pronunciation guides added to Oxford Dictionary for 800 words including 'desh', 'bindaas'
Since 2016, the dictionary has been expanding its pronunciation coverage for numerous global varieties of English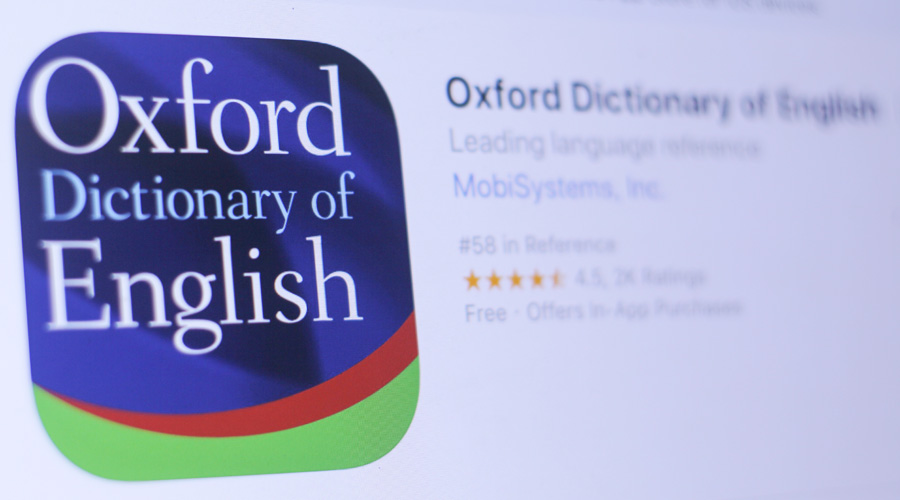 Representational image.
Shutterstock
---
New Delhi
|
Published 31.01.23, 04:16 PM
|
---
Pronunciation transcriptions and audio for more than 800 entries associated with Indian English, including words like 'desh' (country) and 'bindaas' (bold), are now available in the Oxford English Dictionary (OED).
According to Oxford University press, Indian English brings the total number of global varieties covered in the OED's pronunciations to 16 and the recent addition to the world English pronunciation audio archive fills a large gap for the 130 million Indian English speakers in the country. "Ever since we started work to expand and include audio in our coverage of pronunciations for varieties of English besides British and US English, Indian English has been one of our biggest priorities and also one of our biggest challenges," said Dr Catherine Sangster, Pronunciations Editor for the OED.
"I am delighted that we have developed a transcription model to capture its complexity and can now offer pronunciations for this extremely important variety of English in the OED," Sangster said.
The other Indian words for which pronounciation transcriptions have been added in the dictionary include -- 'diya' (a cup-shaped oil lamp, typically made of baked clay, often used on religious occasions such as Diwali festival), 'bachcha' (a child; also a young animal) and almirah (a free-standing cupboard, wardrobe, or other storage unit).
Since 2016, the OED has been expanding its pronunciation coverage for numerous global varieties of English.
For those words which show region-specific usage or meanings (New Zealand, Scottish, or Caribbean English, for example) the dictionary has added a region-specific pronunciation, alongside the British and American pronunciations given as standard across the entire dictionary.
The audio for each region-specific word has been recorded by a speaker from the relevant region, following a pronunciation model based on recent phonetic research, pronunciation models and the expertise of native speakers.
Danica Salazar, World English Editor for the Oxford English Dictionary said, "The addition of Indian English pronunciations to the OED is an important step forward in documenting the lexicon of a variety spoken by such a large section of the world's English-speaking population. It makes the OED an even more useful tool for those wishing to do research on world varieties of English".
Except for the headline, this story has not been edited by The Telegraph Online staff and has been published from a syndicated feed.