India worst climate victim: Report
The report places India at fifth position in overall 'climate vulnerability' in 2018, behind Japan, the Philippines, Germany and Madagascar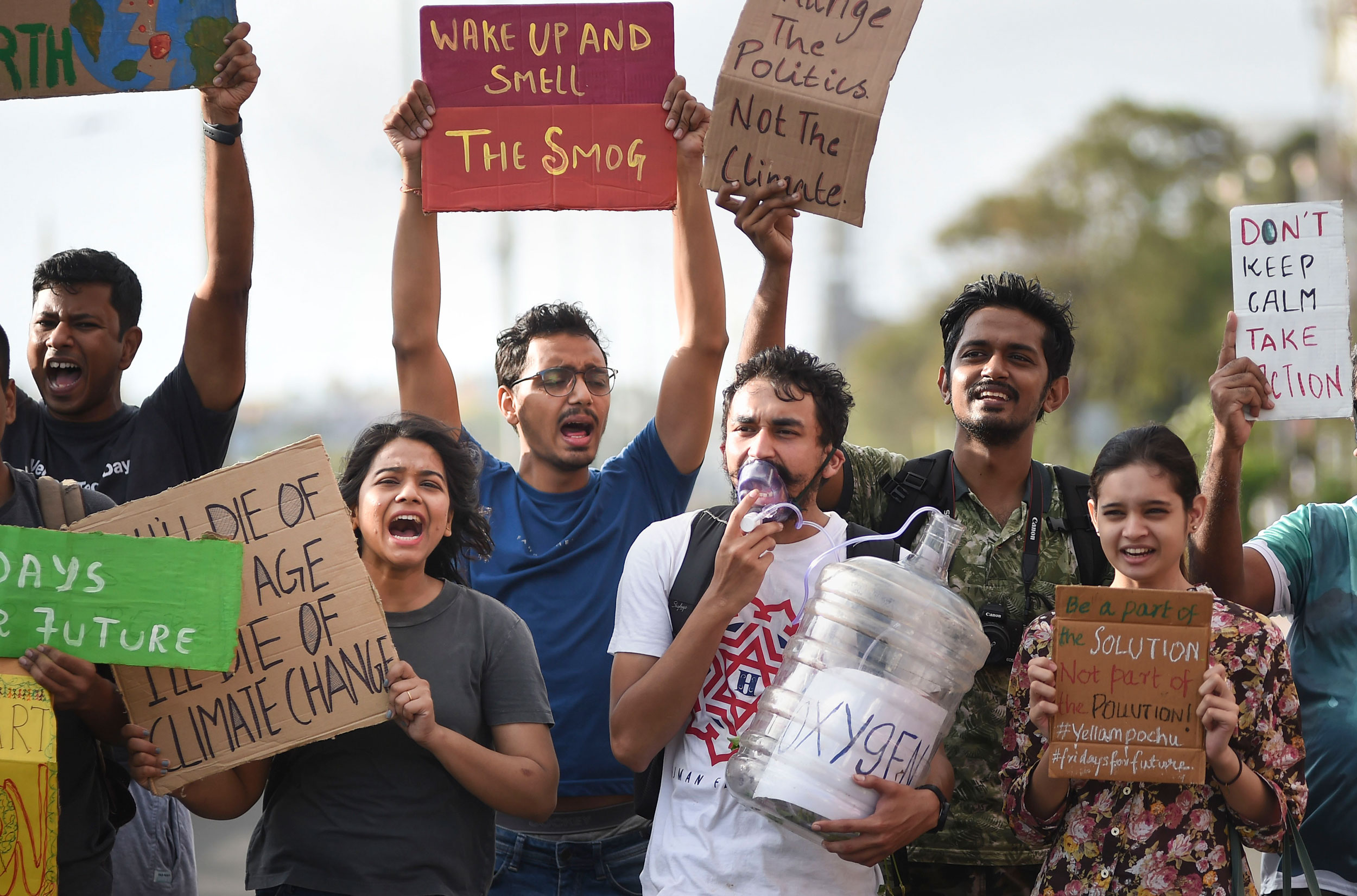 ---
|
Madrid
|
Published 04.12.19, 08:35 PM
---
India has become the world's worst victim of extreme weather events driven by climate change, with a sharp increase in climate-linked deaths and economic damage in recent years, analysts said in a report released on Wednesday.
The Global Climate Risk Index 2020, released by the non-profit Germanwatch on the sidelines of the UN climate change meeting in Madrid, says India witnessed 2,081 deaths — the highest in the world — caused by extreme weather events in 2018, followed by Japan with 1,282. In 2017, India was in second position.
The report places India at fifth position in overall "climate vulnerability" in 2018, behind Japan, the Philippines, Germany and Madagascar. Analysts said this marked a significant fall from India's 14th position in an analysis for 2017.
According to the report, India's economic losses from extreme weather events touched $37,808 million (Rs 2.7 lakh crore) in 2018, almost a threefold rise since 2017.
India has been ranked third on climate-linked fatalities and economic losses over the two-decade period spanning 1999 to 2018.
"A series of extreme weather events impacted India in 2018," Vera Kunjel, the report's lead author, told The Telegraph.
The extreme weather events included the heavy rainfall and floods in Kerala, the tropical cyclones Gaja and Titli, and a prolonged heat wave.
"All of these have collectively propelled India into the position of being the country worst hit by extreme weather," Kunjel said.
The report said the Kerala disaster was "the worst in a hundred years" and that India was "affected by extreme heat in both 2018 and 2019".
The reportsaid that since 2004, India had experienced 11 of its 15 warmest years on record.
Maik Winges, another of the report's authors, said that although the developing countries continued to bear the brunt of climate change, two developed countries — Japan and Germany — had for the first time occupied positions among the three worst-hit nations.
"This is a clear signal that the impacts of climate change are (being witnessed) everywhere," Winges said.
Harjeet Singh, global climate lead of ActionAid, said the long-term climate effects documented in the report underlined the importance of implementing a "loss and damage" process under the global climate pact.
UN climate negotiations have included discussions on loss and damage, which propose that the developed countries should provide support, including finance, to the developing and underdeveloped countries affected by climate change.
The argument is that the less developed nations bear less responsibility for the greenhouse gas emissions that have triggered climate change.
Although a mechanism was set up during the Warsaw climate summit in 2013 to work on loss-and-damage-related issues, sustained opposition from the developed countries, especially their resistance to providing funds, has put it on the backburner.
"It is expected that loss and damage will be a key issue during the negotiations in Madrid," Aarti Khosla of Climate Trend said.