India to Pakistan: Behave like normal neighbour
Warning not to 'push terrorists'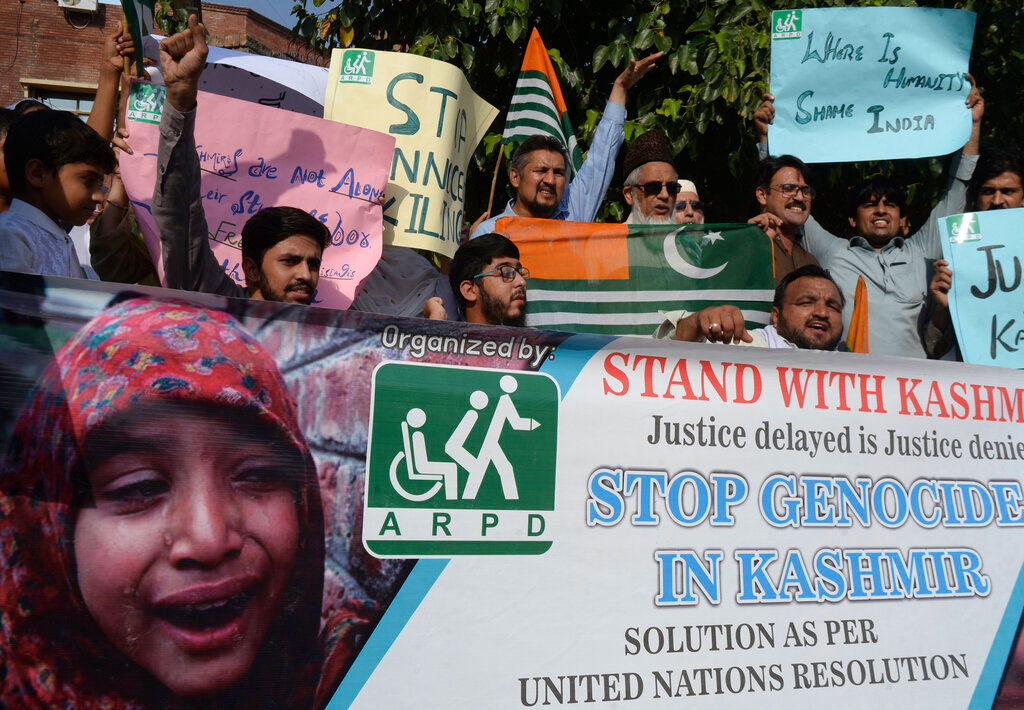 Pakistani protesters rally against India to express solidarity with Indian Kashmiris, in Peshawar, Pakistan, on August 28, 2019.
(AP)
---
New Delhi
|
Published 29.08.19, 09:32 PM
|
---
India on Thursday asked Pakistan to start behaving like a "normal neighbour" instead of pushing terrorists into a neighbouring country, even as Islamabad continued with its rhetoric against New Delhi with Prime Minister Imran Khan himself taking the lead.
Asked at the external affairs ministry's weekly briefing for a response to the series of statements coming out of Pakistan, spokesperson Raveesh Kumar said: "We strongly condemn the highly irresponsible statements made by the Pakistani leadership on matters internal to India. These statements include references to jihad and to incite violence in India.
"This is intended to project an alarmist situation which is far from ground realities.
Pakistan needs to understand that the world has seen through their provocative and unsubstantiated rhetoric which is based on lies and deceit."
Kumar added: "It is important for them to now start behaving like a normal
neighbour. What do normal neighbours do? You don't push terrorists into a neighbouring country; you do normal talks, you do normal trade."
As for the letter written by Pakistan human rights minister Shireen Mazari to United Nations rapporteurs on alleged violations in Kashmir, the spokesperson said: "I do not want to lend any credence to the letter by reacting to it. It is not worth the paper it is written on."
About the criticism coming from certain human rights organisations on the communications restrictions in Kashmir, Kumar "completely" rejected the "unsubstantiated statements".
Stating that these statements were not based on facts, he spent considerable time repeating details from Jammu and Kashmir governor Satya Pal Malik's briefing on Wednesday to stress that the situation was returning to normal.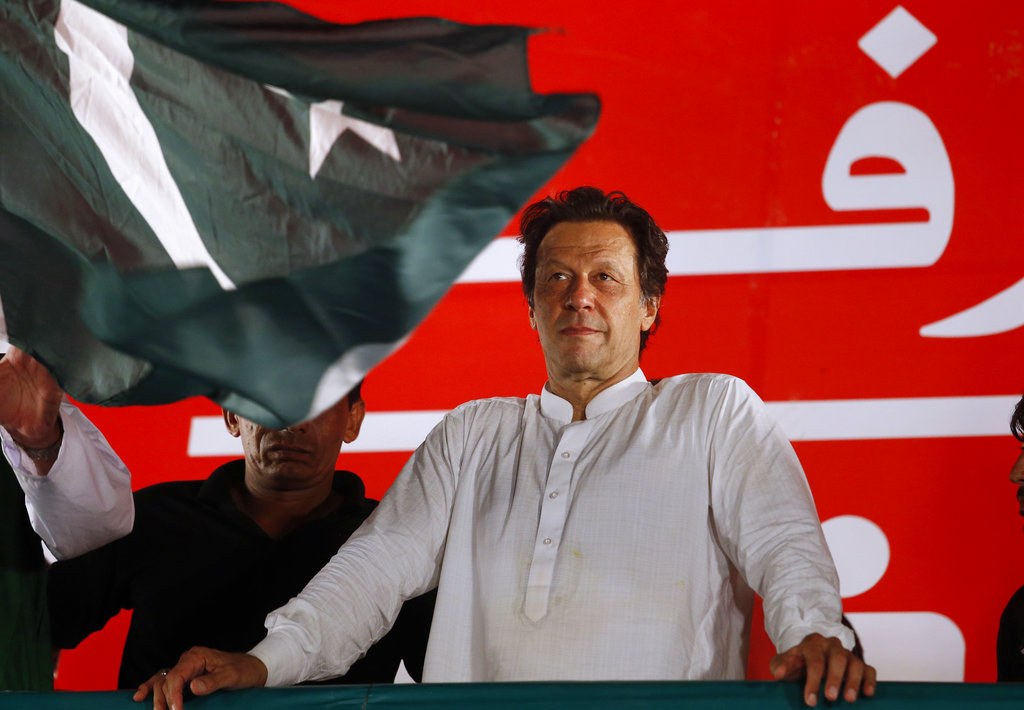 While Pakistan persisted with its sabre-rattling, Islamabad did inform New Delhi in advance of a missile test that was announced to the world on Thursday morning by the director-general of the Inter Services Press Relations, Asif Ghafoor.
"Pakistan successfully carried out night training launch of surface to surface ballistic missile Ghaznavi, capable of delivering multiple types of warheads upto 290 KMs," he tweeted.
Asked if Pakistan had informed India about the test, spokesperson Kumar said it had done so in keeping with established confidence-building measures.
Also, despite heightened tensions since August 5 when India cancelled Jammu and Kashmir's special status, both countries remained engaged on the issue of consular access to Kulbhushan Jadhav, the former Indian naval officer who has been sentenced to death by a Pakistani military court for alleged espionage.
While the diplomatic channels of communication remain open, Pakistan's leadership is focused on the situation in Kashmir.
Imran had earlier on Thursday asked all Pakistanis to come out on Friday in a show of solidarity with Kashmiris.
"I want all Pakistanis to come out tomorrow 12 noon-12.30pm to show solidarity with the Kashmiri people and send the Kashmiris in IOK a clear message that the entire Pakistani nation stands in solidarity with them & against Indian fascist oppression, the inhumane 24-day curfew," the Pakistan Prime Minister tweeted.
The Pakistan Army took a group of foreign media correspondents based in that country to its side of the LoC for a briefing on the situation and "Indian ceasefire violations deliberately targeting civilian population", Ghafoor said.