India tells China to stay off Kashmir
Delhi rankled by Beijing's comment that it was 'paying close attention to the current situation in J&K'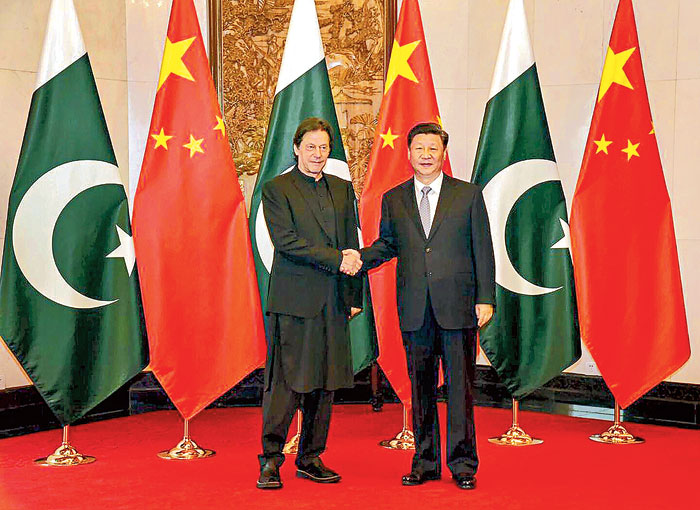 ---
---
New Delhi on Wednesday told China that it was not for other countries to comment on India's internal affairs, after Beijing said it was watching the situation in Jammu and Kashmir.
India's comments added another discordant note to the bilateral relationship two days before Chinese President Xi Jinping's scheduled arrival in Chennai for the second informal summit with Prime Minister Narendra Modi.
What rankled India was that the reference to China "paying close attention to the current situation in J&K" was mentioned in the Pakistan-China joint media release issued after Prime Minister Imran Khan's meeting with Xi in Beijing. It came hours after New Delhi and Beijing simultaneously announced the dates for the informal summit beginning in Mahabalipuram on Friday.
As per the statement, posted on the Chinese foreign ministry website, China responded to Pakistan's concerns on Jammu and Kashmir with an iteration of Beijing's stated position that the "Kashmir issue is a dispute left from history, and should be properly and peacefully resolved based on the UN Charter, relevant UN Security Council resolutions and bilateral agreements".
The joint statement also said that China opposed any unilateral actions that complicate the situation. "The two sides (Pakistan and China) underlined that a peaceful, stable, cooperative and prosperous South Asia was in common interest of all parties. Parties need to settle disputes and issues in the region through dialogue on the basis of equality and mutual respect."
Reacting to this, foreign ministry spokesman Raveesh Kumar said: "India's position has been consistent and clear that Jammu and Kashmir is an integral part of India. China is well aware of our position. It is not for other countries to comment on the internal affairs of India."
Government sources said all countries had issues on which either side does not see eye-to-eye.
India maintained that it had not done anything to strain the relationship with China; iterating that the changes to Article 370 were an internal matter. Asked if this would come up in the talks with China, sources said that if Xi required more explanation on why the revocation of Jammu and Kashmir's special status was necessary, that would be provided to him.
India also billed the speculation over the visit — triggered mainly by the delayed announcement of the dates — as "not well-founded", pointing out that for weeks there had been an agreement with China on the summit and also a well-considered decision had been taken to announce it simultaneously closer to the event.
Over a series of engagements — one-to-one and delegation-level — around the world heritage site in Mahabalipuram and the Fisherman's Cove hotel, Modi and Xi will exchange views on overarching world issues and also examine if there is a need for more confidence-building measures besides trade issues.
On trade, deficit remains a matter of concern, the sources said, despite the improvement on the regulatory side, including in market access to rapeseed, soya, non-basmati rice and tobacco leaves. But it is yet to translate in any meaningful way into trade figures in terms of volume and value.
Xi and Modi will also discuss challenges to the WTO and the selective walking back from global trading arrangements. "We both share similar positions though they are not necessarily identical," a source said.