India's welfare map, seat by seat
Kerala's Ernakulam only constituency where not a single woman aged between 21 and 24 years reported being married before 18 years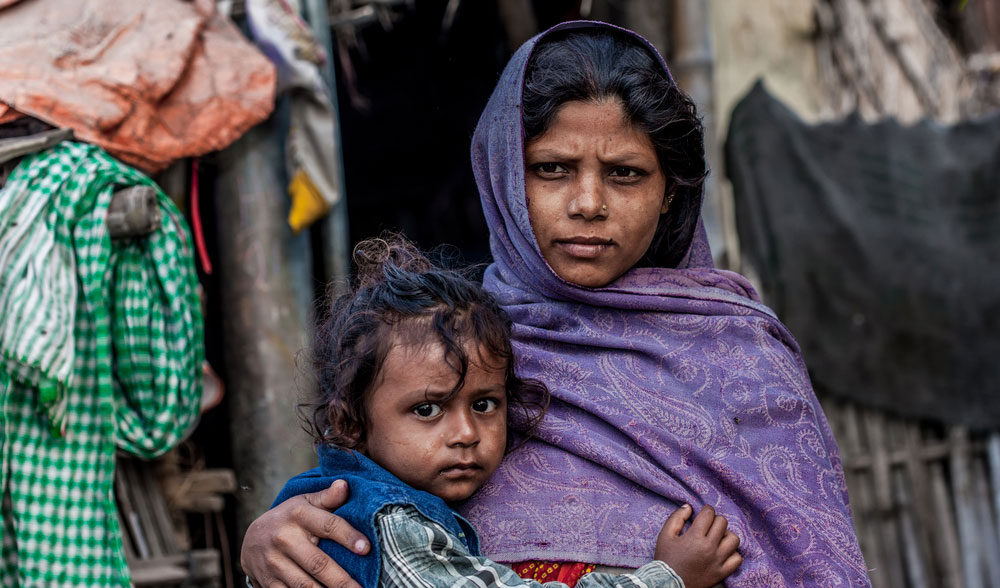 The survey has also revealed that Patliputra in Bihar and Hooghly in Bengal are the only two constituencies where not a single mother had received the ideal full antenatal care
Picture by Shutterstock
---
New Delhi
|
Published 18.04.19, 02:25 AM
|
---
Ahead of the 2019 general election, a team of researchers has generated India's first estimates and maps displaying how health, nutrition, and other socioeconomic indicators differ across the country's 543 parliamentary constituencies.
The researchers at Harvard University in the US and the Institute of Economic Growth and Tata Trusts in New Delhi have mapped about 100 indicators covering maternal care, child and adult nutrition, literacy, poverty and household profiles in each constituency.
While nationwide surveys by government agencies capture the same information at the level of districts, the maps and associated datasets for the first time provide measures of key indicators taking each constituency as the geographical unit.
The exercise has shown that constituencies with the last poverty levels are Puducherry (3.4 per cent), and Attingal and Thiruvananthapuram (3.9 per cent), while Satna constituency in Madhya Pradesh has the highest poverty level (80 per cent).
It has also revealed that Patliputra in Bihar and Hooghly in Bengal are the only two constituencies where not a single mother had received the ideal full antenatal care. Under 3 per cent of expectant mothers received such care in multiple constituencies in northern and eastern India.
Kerala's Ernakulam is the only constituency where not a single woman aged between 21 and 24 years reported being married before 18 years, which is the minimum legal age for marriage for women in India.
In every other constituency, at least some proportion of the women had been married before 18 years, with the proportions rising above 50 per cent in Supaul and Begusarai (Bihar), Godda and Kodarma (Jharkhand), Beed (Maharashtra), Bhilwara (Rajasthan), and Midnapore, Murshidabad, Malda North, Malda South, Behrampore, Jhargram, Birbhum, Jangipur and Ghatal constituencies in Bengal.
"We're hoping this resource will help elected members of Parliament and policy makers prioritise and plan interventions," said S.V. Subramanian, professor of population health and geography at Harvard University who led the research.
"The goal here is to enable political discourse and in India to be more directly aligned with issues that are central to the well being of its population," he told The Telegraph.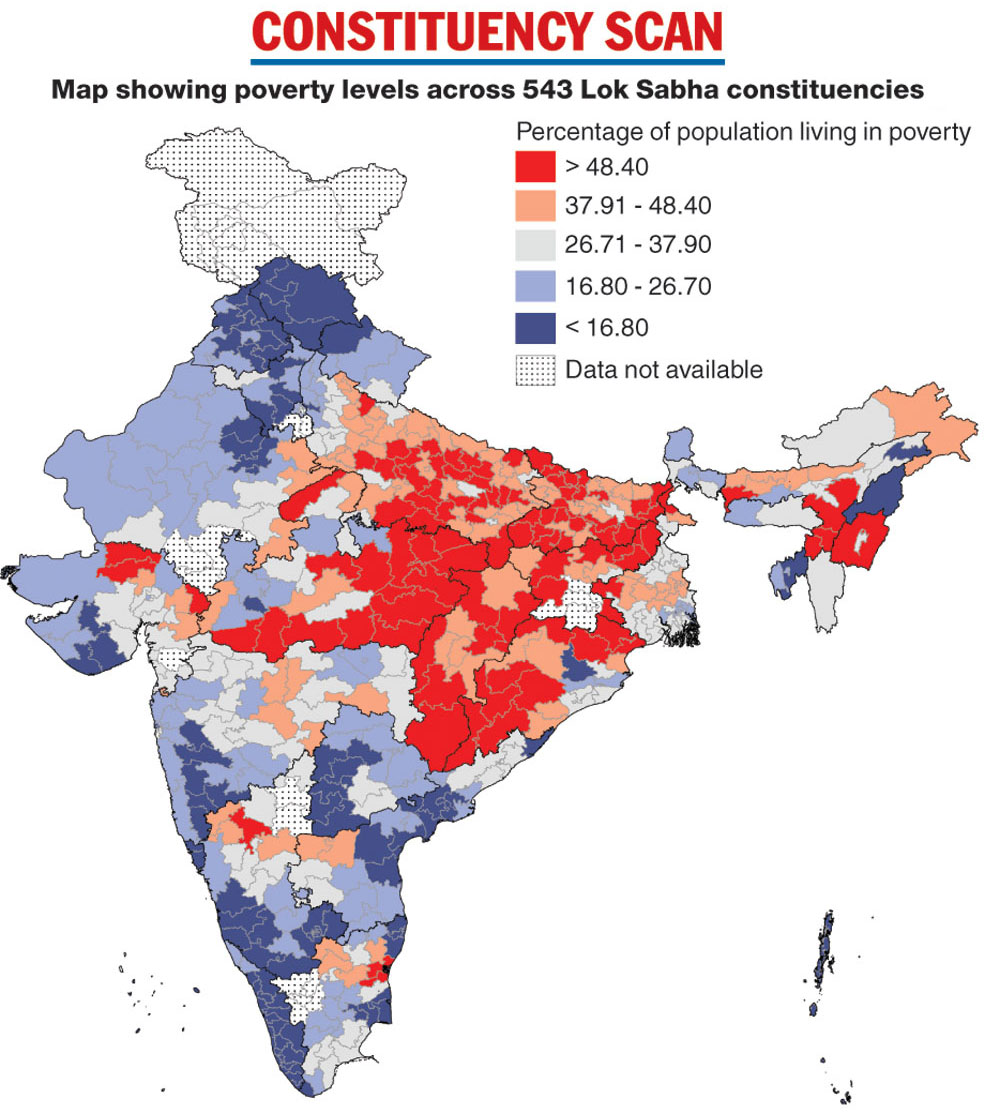 India's family health surveys provide measures of such socioeconomic well being across samples of populations and households in each of the country's 640 districts.
"But most districts and constituencies boundaries criss-cross each other. There are only 28 districts that are by themselves also full constituencies," said Jeffrey Blossom, a geographical information systems specialist at Harvard University and a team member.
Using geographical information system techniques, the researchers translated district-level measures into indicators specific to constituencies. They mapped layers of both constituency and district boundaries and overlaying the two layers to produce new maps that contain information relating to each constituency.
For constituencies that were misaligned with districts, they determined the population percentage of the misaligned districts and then applied the percentage to the district level data.
"Data-driven exercises such as this directly aligned with political units can advance the rate of progress in diverse health and development sectors in India," said Rockli Kim, a research associate at the Harvard Centre for Population and Development Studies, and lead author of a peer-reviewed paper that describes the methodology.
Subramanian said this first exercise could serve as a baseline for each constituency that would allow members of Parliament to track changes over time.
"The idea here is not to name and shame any particular constituency but to provide a data resource that allows meaningful collaboration and learning among MPs," he said.