India airs weaponised drone worry at United Nations General Assembly
This effort to draw attention came a day after two low-intensity blasts hit the Indian Air Force station at Jammu airport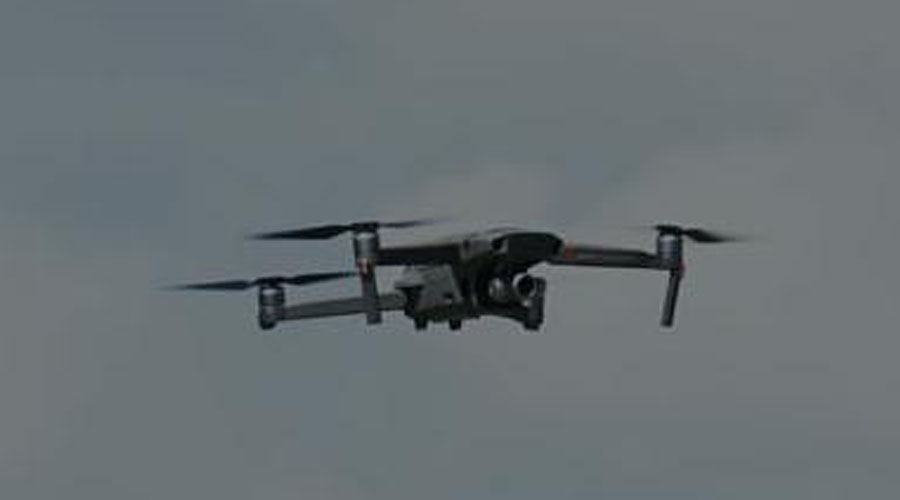 The possible use of drones by terrorists had also been raised in Parliament by Opposition members through various questions over the past couple of years
File picture
---
New Delhi
|
Published 30.06.21, 02:02 AM
|
---
India on Monday flagged the use of weaponised drones for terrorist activities at the United Nations General Assembly, stating that they provide an easy-to-use low-cost option to extremists.
This effort to draw attention to the use of drones by terrorists came a day after two low-intensity blasts hit the Indian Air Force station at Jammu airport that police suspect were the first attacks on Indian soil by unmanned aerial vehicles and had been carried out by militants.
Speaking at the second high-level conference of the Head of Counter-Terrorism Agencies of the Member States, special secretary (internal security) in the home ministry, V.S.K. Kaumudi, described drones as an add-on to the existing worries vis-à-vis terrorism. He, however, made no mention of the incident in Jammu.
"Being a low-cost option and easily available, utilisation of these aerial/sub-surface platforms for sinister purposes by terrorist groups such as intelligence collection, weapon/explosives delivery and targeted attacks have become an imminent danger and challenge for security agencies worldwide. The possibility of the use of weaponised drones for terrorist purposes against strategic and commercial assets call for serious attention by the member states. We have witnessed terrorists using UAS (unmanned aircraft systems) to smuggle weapons across borders,'' he said.
Last week, national security adviser Ajit Doval had also stressed the need to monitor new technologies used by terrorists including drones for smuggling weapons and misuse of the dark web, artificial intelligence, blockchain and social media.
The possible use of drones by terrorists had also been raised in Parliament by Opposition members through various questions over the past couple of years. This was pointed out by Congress media communications chief Randeep Surjewala while demanding a comprehensive policy on tackling terrorism. Stating that the Congress stands with the government on issues of terrorism, he wanted to know if the ruling dispensation was aware of Pakistan's ISI and terror groups using Chinese hexacopters and drones to drop arms across the border.
In the last question asked about drones in the Lok Sabha in September 2020, the home ministry had said necessary guidelines — including measures to be taken by the Union and state governments — had been issued in consultation with security agencies to counter the threat of drones.
Further, the Lok Sabha was informed that the ministry of civil aviation and the Directorate General of Civil Aviation (DGCA) regulate the operation of drones in the country. On August 22, 2018, the DGCA had notified the Civil Aviation Requirements for civil use of Remotely Piloted Aircraft Systems, laying down the norms for the import, sale and operation of drones.