Immolation bid outside Odisha Assembly
A couple alleged that their repeated attempts to seek justice for the kidnapping and murder of their daughter had failed with the culprits still at large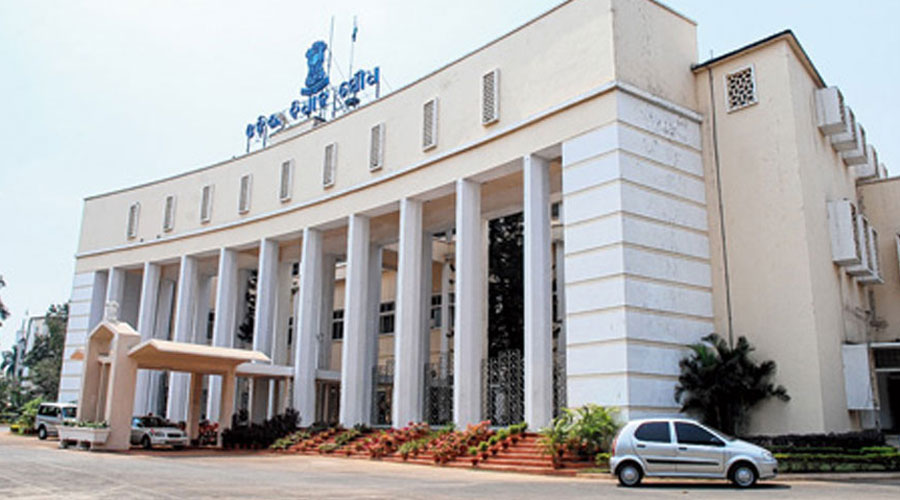 ---
---
A couple from Nayagarh district on Tuesday tried to set themselves on fire in front of the main gate of the Odisha Assembly in protest against the failure of the police to arrest those involved in the alleged kidnapping and murder of their daughter in July.
Ashok Sahu and his wife Saudamini took the security personnel completely by surprise as they got down from an autorickshaw outside the legislature complex and tried to douse themselves with diesel after coming close to the Assembly gate.
Police, however, swung into action quickly and seized the diesel and the matchbox from their possession before it was too late.
The Sahus, residents of Jadupur village in Nayagarh district, around 100km from here, alleged that their repeated attempts to seek justice had failed with the culprits still at large.
They couple claimed the police had done precious little to nab the accused involved in the kidnapping and murder of their daughter.
On July 14, their daughter Pari, aged 5, was kidnapped while playing near her house. A fortnight later her skeletal remains were found in a decomposed state from the backyard of the house.
The family alleged that as people involved in the crime were close to a minister, who hails from Nayagarh district, police had not taken any action in the case.
The issue found an echo in the Assembly on Tuesday with the Opposition accusing the government of failing to maintain law and order in the state.
As the stalemate over the issue continued, Speaker Surya Naryan Patro directed the minister of state for home to place a statement on the issue of the child's abduction and murder in the House on Wednesday.
"Breaking the security cordon, the parents of the child reached the Assembly to commit self-immolation. There are allegations against a minister from the district to which the couple belong. Considering the gravity of the situation, I have directed the minister to place a statement on the issue on Wednesday," said Patro.
The couple left for their village after the police commissionerate made them speak with the Nayagarh superintendent of police who assured a fair probe into the matter.