Idol falls on Puri Jagannath Temple servitor
The attendant, identified as Jambeswar Mohapatra, fractured his right leg while performing the daily rituals in the morning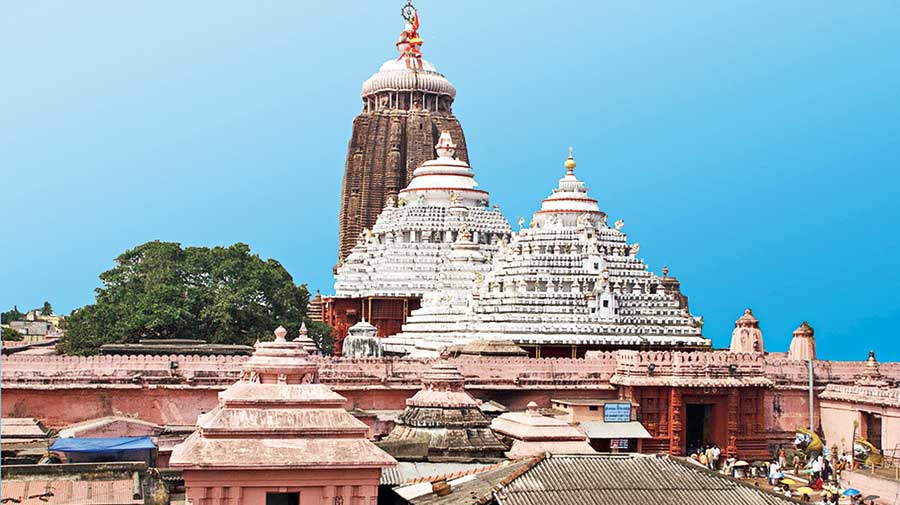 ---
Bhubaneswar
|
Published 29.03.21, 01:35 AM
|
---
A servitor of the 12th century Puri Shree Jagannath Temple on Sunday sustained grievous injuries in his leg after a portion of a stone idol fell on him at Ugra Nursingha Temple located inside the main shrine. 
The servitor, identified as Jambeswar Mohapatra, fractured his right leg.
Sources said the accident took place while he was performing the daily rituals in the morning.
Soon after, he was found writhing in pain. Other servitors and temple officials rushed to the spot and immediately took him to the hospital for treatment.
Mohapatra said: "The idol of Hiranya Kashyap which was installed in the lap of Ugra Nrusingha idol, fell accidentally on my right leg as a result of which I sustained injuries. However, by the God's grace, I am feeling fine now."
The temple administration on Sunday announced that it would stick to its decision taken on March 23 to restrict the entry of devotees to the shrine  on Sundays from next week.
"The temple will be disinfected every Sunday. After the temple is properly sanitised, it will be opened to the devotees the next day," said chief administrator of the temple Dr Krishan Kumar.