Hum Dekhenge: What will you see, IIT Kanpur?
The protest anthem, steeped in the history of oppression, was recited on the IIT campus on December 17 to express solidarity with the students of Jamia Millia Islamia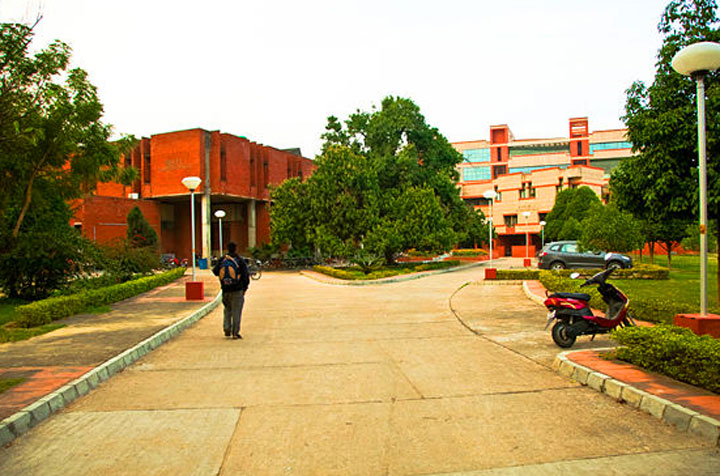 ---
|
Lucknow
|
Published 02.01.20, 09:11 PM
---
IIT Kanpur is in the throes of a debate within a debate: just what was the institute looking at when it decided to form an inquiry committee after students had recited Faiz Ahmed Faiz's Hum Dekhenge?
The protest anthem, steeped in the history of oppression, was recited on the IIT campus on December 17 to express solidarity with the students of Jamia Millia Islamia, who were beaten up by Delhi police during a protest against the amended citizenship act.
A group of complainants at IIT Kanpur, led by a temporary teacher, alleged that the poem "provokes anti-Hindu sentiments".
IIT Kanpur deputy director Manindra Agarwal said: "A committee of six members has been established, headed by me, to investigate the matter. Some students have been questioned while the others will be questioned when they return after the holidays."
Director Abhay Karandikar has criticised a section of the media for reporting since Wednesday that the institute has set up a committee to decide whether the poem by Faiz was anti-Hindu, saying this is "very misleading".
"The reality is that the institute has received complaints from multiple sections of the community that during a protest march taken out by students a certain poem was read and then subsequently certain social media posts were made, which were inflammatory," Karandikar said.
"The institute has also received complaints from other sections of the community that during the protest march, a group tried to block the march, which is incorrect. So, the institute has set up a committee to look into all these complaints to see if they are genuine. And if they are genuine, what remedial action is to be taken."
If "all complaints" are being covered, they include the question whether the poem is anti-Hindu.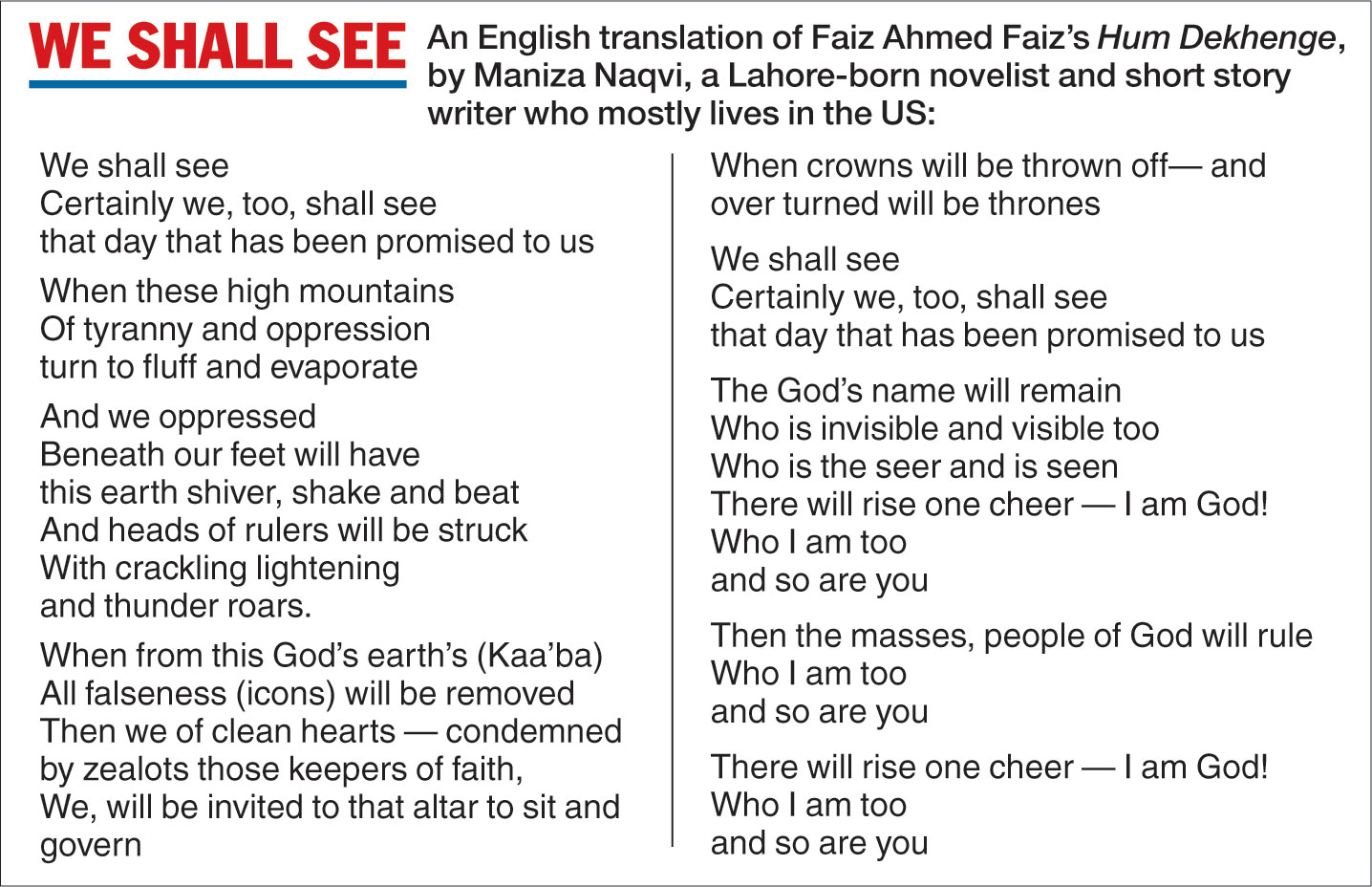 The complaint has been lodged by Dr Vashimant Sharma, a temporary faculty member, and 16 others including teachers and students. "The video suggests that the poem also provokes anti-Hindu sentiments," the complaint stated.
The written complaint, filed with the IIT Kanpur director, says the poem contained a few words that could hurt the sentiments of Hindus, deputy director Agarwal said.
Agarwal said that about 300 students had held a "very peaceful protest" on the campus on December 17 after being prevented from going out because of the enforcement of prohibitory orders under CrPC Section 144 in view of the opposition to the Citizenship (Amendment) Act.
A war of words has broken out on social media between those supporting the recitation of the poem and those opposed to it, he said.
"It was contributing to escalation of the situation and hence we requested both sides to stop it and they obliged," Agarwal said.
Faiz, one of Pakistan's most famous poets, wrote Hum Dekhenge in 1979, two years after the military coup led by General Zia-ul-Haq, who soon decimated the country's young democracy, killed deposed Prime Minister Zulfikar Ali Bhutto, drove the country into years of dictatorship and turned it into an Islamic state.
Faiz imbued the poem with religious symbolism to chastise Zia while recounting the Prophet's conquest of Mecca.
When singer Iqbal Bano sang Hum Dekhenge at a rally in Lahore in 1985, it had an electrifying effect on the crowd, which chanted "Inquilab zindabad" and erupted into thunderous applause.
The event at a Lahore stadium had been organised to protest Zia's decree prohibiting women from wearing saris. Bano, clad in a black sari, had protested against the decree by singing Faiz's nazm in front of a crowd of 50,000 people.
The IIT's decision to set up an inquiry committee has attracted sharp criticism, with opinion makers from poet Javed Akhtar to historian S. Irfan Habib calling the move "ridiculous" and "shameful".
The video of the IIT Kanpur students also shows them carrying placards with slogans like "Tumhari laathi aur goli se tez hamari awaaz hai (Our voice is stronger than your sticks and bullets)" and "IIT Kanpur condemns police brutality on Jamia and AMU students; shame on Delhi Police", an official said.
"We will take a few more days to hear both sides before coming up with the findings. A few students are yet to be questioned, which will only be possible on their return to the institution after holidays," Agarwal said.
"Once everything cools down, we will be able to sort the matter out amicably."