Hostage situation at Jammu home
A curfew has been clamped in the district and a manhunt launched for the three militants involved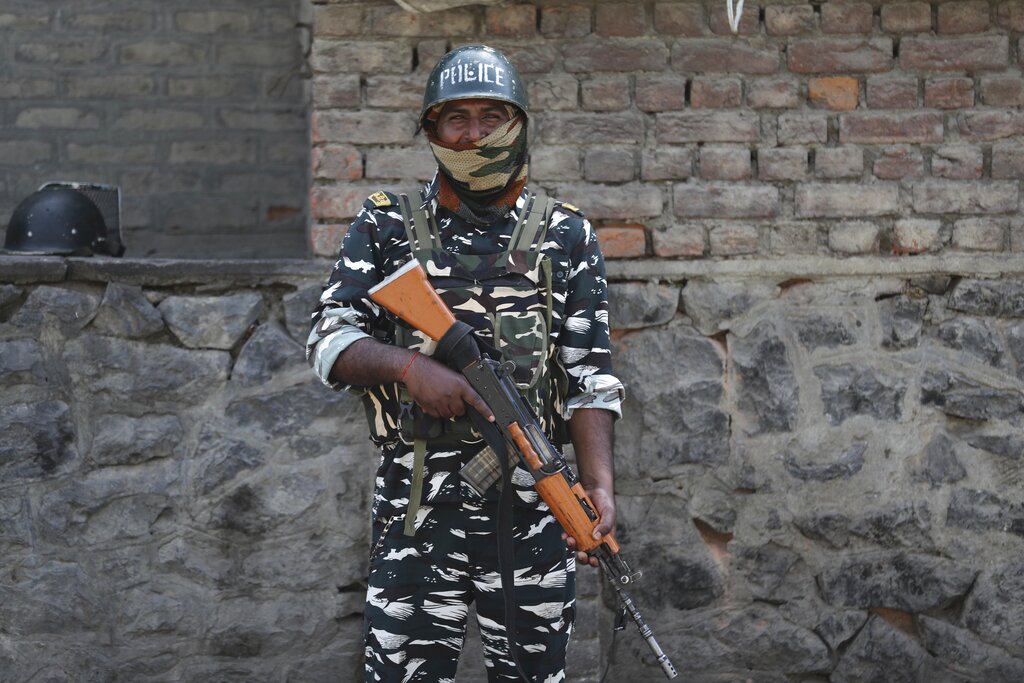 ---
|
Srinagar
|
Published 13.09.19, 08:42 PM
---
Suspected militants allegedly took a People's Democratic Party leader and eight members of his family hostage in Jammu's Kishtwar district overnight, letting them go 12 hours later after snatching his car and the Insas rifle of his personal security officer.
A curfew has been clamped in the district and a manhunt launched for the three militants involved. The family is unharmed.
The incident occurred as life remained paralysed in Kashmir for the 40th consecutive day. Tough restrictions were imposed in parts of the Valley on Friday to prevent protests. Still, clashes broke out at several places and a 13-year-old boy was among the several people injured. No Friday prayers were allowed at Srinagar's Jamia mosque for the sixth week in a row.
An officer in Jammu said three militants carrying a rifle and two pistols were reported to have barged into the house of Nasir Ahmad Sheikh, PDP's district president who is also a lawyer, on Thursday evening and taken the family hostage.
"The family claims the militants stayed there for the night and warned them against raising an alarm. They asked them to call the PSO in the morning and when he came, they overpowered him and snatched his rifle," the officer said.
Sources identified the PSO as Mubashir Ahmad. One report suggested the PSO had a scuffle with the militants but there was no exchange of fire.
The officer said the hostage situation ended in the morning and the family called the police, after which was a manhunt was launched.
Nasir's brother Nazir Ahmad Sheikh, a doctor who along with his family was among the hostages, told journalists they were tied up with rope and cloth and locked in a room.
Officials said a curfew was clamped in the district to nab the militants and prevent a communal flare-up. Hundreds of security force personnel were deployed.