Hilal Lone booked under UAPA for his December election speech
A case has been registered against the NC leader for the "beef claim and seminary vow" made him during the public event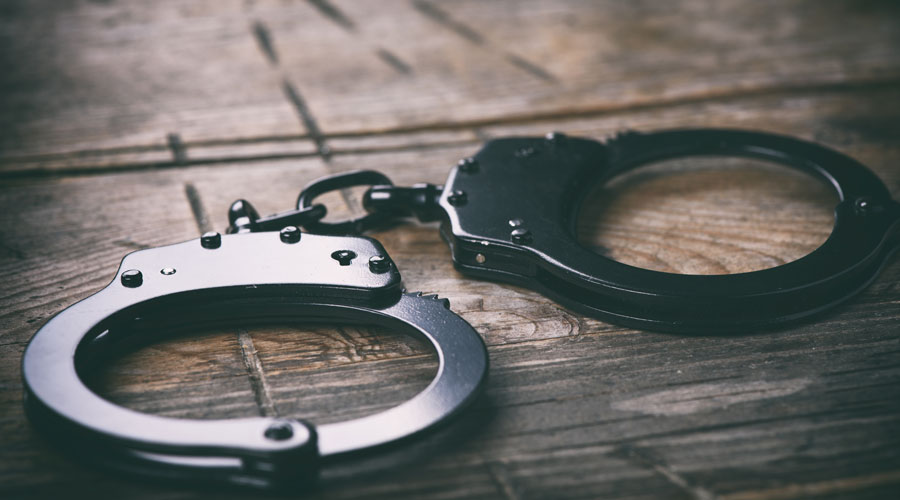 ---
Srinagar
|
Published 17.02.21, 02:01 AM
|
---
A National Conference leader in Kashmir who is the son of an MP has been booked under the anti-terror UAPA law for proclaiming at a public event that he was a proud beef-eater and that he planned to open an Islamic seminary to impart religious education even if the pass-outs were called terrorists.
Hilal Ahmad Lone, the son of the National Conference's Baramulla MP Mohammad Akbar Lone, had made the comments during an election speech in December. Hilal, whose father had also served as the Jammu and Kashmir Assembly Speaker, had been arrested a few days after he had made the remarks and kept under preventive detention at the MLA's hostel sub-jail in Srinagar. He was shifted to Hajin police station after the UAPA charge was added on Tuesday.
A police officer said before Hilal was booked under Section 13 of the UAPA, he had been charged under IPC Sections 505 (incite people to commit offence against other communities), 153-A (promoting enmity between groups) and 188 (disobedience to an order passed by a government servant).
"GoI continues to shamelessly book Kashmiri mainstream leaders under UAPA for 'hate speech'. The truth is that there won't be enough room in Indian prisons if their own ministers, lawmakers & noxious IT Cell were brought to book for inciting communal passions against minorities," PDP leader and former chief minister Mehbooba Mufti tweeted.
NC leader Omar Abdullah said the BJP had a completely different standard when it came to hate speeches by its own leaders, tweeting a recent report of the non-government Association of Democratic Reforms that said 27 of the 58 MPs and MLAs with declared cases of hate speech against them were from the BJP.
"They can call for hands to be cut off, people to be murdered & it's fine," Omar said.
During his December speech, Hilal had been reacting to BJP leaders calling the new alliance in Jammu and Kashmir a "gang". He had said the "real gang" was the one that had demolished the Babri Masjid and rioted in Delhi.
"You assert that those who study in darasgahs (seminaries), in UP, in Assam, become terrorists. Those who study in mutts (Hindu monasteries) are saints, but those who pass out from darasgahs are terrorists," Hilal had said.
"In the coming days I might open a darasgah where I will teach Islam. If you tell me I am producing terrorists, (so be it). I will be producing such terrorists who are taught the Quran, taught Islam," he had said.
Hilal had said he was proud to declare that he ate "cow's meat" because his religion allowed him to do so. "If you want to eat pork, eat it. We will not tell you anything. If we have to eat beef, we will eat it," he had said.