Gujarat riots: Congress refutes police allegations against Ahmed Patel
SIT court affidavit claims Teesta Setalvad was part of a 'larger conspiracy' by the veteran Congress leader against then Chief Minister Narendra Modi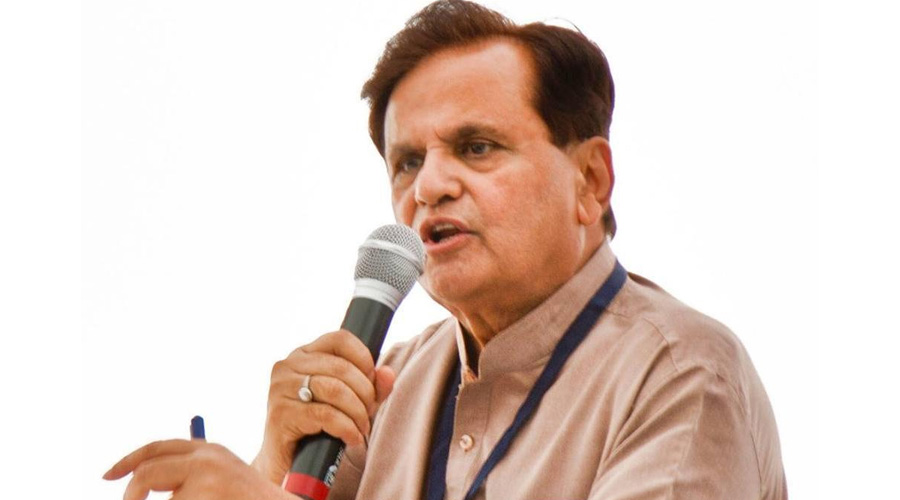 ---
Ahmedabad
|
Published 16.07.22, 10:52 AM
|
---
The Congress refuted the Gujarat police's assertion in a court affidavit that veteran party leader, the late Ahmed Patel, was a part of "larger conspiracy" against the then chief minister, Narendra Modi.
Responding to the claim made by the Special Investigation Team, the Congress said on Saturday, that it  "categorically refutes the mischievous charges manufactured" against the late  Ahmed Patel, reports ndtv.com.
"This is part of the Prime Minister's systematic strategy to absolve himself of any responsibility for the communal carnage unleashed when he was Chief Minister of Gujarat in 2002. It was his unwillingness and incapacity to control this carnage that had led the-then Prime Minister of India Shri Atal Bihari Vajpayee to remind the Chief Minister of his rajdharma," the party said, according to the news portal.
The Gujarat police affidavit was filed in a sessions court while they were opposing the bail application of activist Teesta Setalvad. The police claimed that she was a part of a "larger conspiracy" by Congress veteran Ahmed Patel against then Chief Minister Narendra Modi.
Setalvad is one of two persons arrested by Ahmedabad crime branch recently on the charge of conspiring to falsely implicate people in connection with the 2002 Gujarat riots.
She was part of a "larger conspiracy" carried out at the behest of late Congress veteran Ahmed Patel to dismiss the BJP government in the state after the 2002 riots, claimed an affidavit filed by the police's Special Investigation Team before the sessions court.