Concern over 'wider crackdown' on civil society
Govt, UN spar over arrest of Jammu and Kashmir rights activist
The National Investigation Agency arrested Khurram Parvez last week on the charges of raising funds for 'terror activities' and commission of 'terrorist act'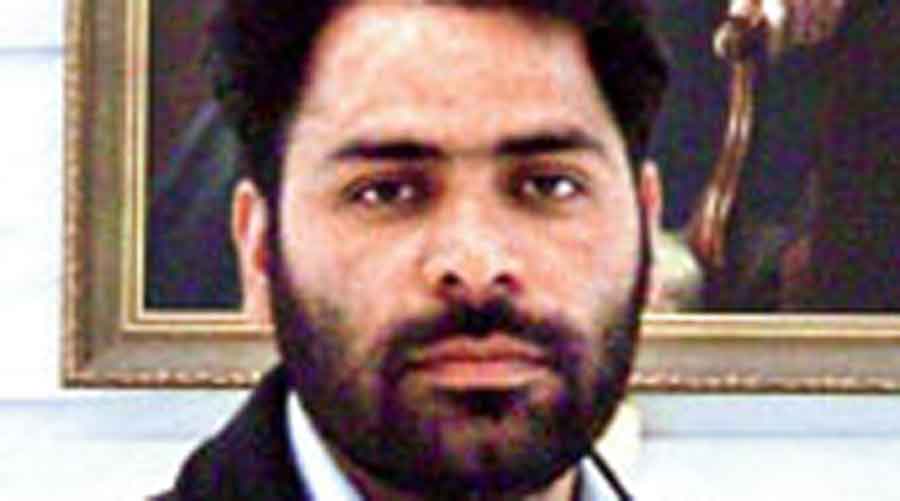 Khurram Parvez.
File photo
---
Srinagar
|
Published 03.12.21, 03:07 AM
|
---
The UN's Human Rights Office has questioned the arrest of Kashmir rights activist Khurram Parvez while condemning the killing of civilians by Indian security forces and urging amendments to anti-terror law UAPA, setting off a verbal battle with the external affairs ministry.
The National Investigation Agency arrested Parvez last week on the charges of raising funds for "terror activities" and commission of "terrorist act". He has been booked under the UAPA and penal code provisions that carry a maximum punishment of death.
His arrest has attracted international condemnation, with former and serving UN special rapporteurs on human rights joining the calls for his release.
Rupert Colville, spokesperson for the UN's Human Rights Office, said in a statement from Geneva on Wednesday: "We are unaware of the factual basis of the charges. He is known as a tireless advocate for families of the disappeared and has been targeted before for his human rights work."
On Thursday, external affairs ministry spokesperson Arindam Bagchi said the UN statement "betrays a complete lack of understanding of the security challenges faced by India from cross-border terror and its impact on the most fundamental human right of 'right to life' for citizens, including in Jammu and Kashmir".
"As a democratic country, with an abiding commitment to promote and protect the human rights of its citizens, India takes all necessary steps to counter cross-border terrorism," he said.
The UN agency had said it "acknowledge(d) the need to prevent violence" but was "concerned at signs of a wider crackdown on civil society actors in Jammu and Kashmir".
It said the UAPA "contains a vague and overly broad definition of 'terrorist act', allows people to be held in lengthy pre-trial detention and makes securing bail very difficult".
"It raises serious concerns relating to the right of presumption of innocence along with other due process and fair trial rights……The act is also increasingly being used to stifle the work of human rights defenders, journalists and other critics in Jammu and Kashmir and other parts of India," Wednesday's statement said.
"We reiterate our calls for the UAPA to be amended to bring it into line with international human rights law and standards, and urge the authorities, pending the law's amendment, to refrain from using this or other laws unduly restricting freedom of expression in cases involving civil society, media, and human rights defenders."
Colville also expressed alarm at "the rise in killings of civilians, including members of religious minorities, by armed groups" and the killings by security forces in Kashmir this year.
Bagchi criticised the UN agency for referring to "proscribed terrorist organisations" as "armed groups", accusing it of a "clear bias".
He also accused it of making "baseless and unfounded allegations against law enforcement authorities and security forces of India".
Colville's statement had said: "Civilians have been killed by security forces in the course of counter-terrorism operations, and their bodies on occasion disposed (of) in secret. One of these incidents happened on 15 November when four people were killed in a reported gunfight in Srinagar's Hyderpora area, including two civilians.
"We call on the security forces and armed groups to exercise restraint, and to ensure that the rise in tensions in Jammu and Kashmir in recent weeks does not lead to further violence against the civilian population."
About Parvez, Colville recalled: "In 2016, he was detained under another controversial law, the Public Safety Act, for two-and-a-half months after being prevented from travelling to the Human Rights Council in Geneva. He was released after the Jammu and Kashmir High Court declared his detention illegal."
The Committee to Protect Journalists, an international body, has expressed solidarity with Kashmiri journalist Sajad Gul, alleging he was being harassed by authorities for his journalistic work and asking the government to drop all charges against him.
Gul was booked on the charges of rioting, criminal trespass and assault of a government servant in February 2021. Gul says he was booked for filing a report in which he had quoted people accusing an officer of threatening them and demolishing their homes.
He claims he has been repeatedly harassed, a charge the government denies.