Gauhati High Court grants Kargil veteran Sanaullah interim bail from Assam's 'foreigner' detention camp
The retired soldier had furnished documents showing he had served in the Indian Army for 30 years but on May 23, a tribunal declared him a 'foreign national'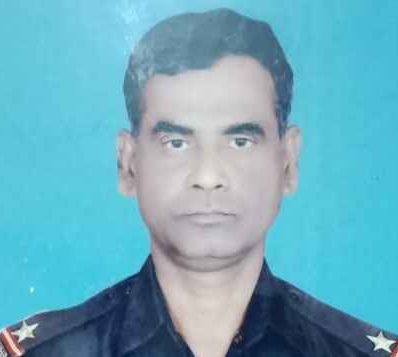 ---
---
Mohammad Sanaullah, a 52-year-old Indian Army retiree who was declared a "foreign national" by a foreigners' tribunal in Assam will be released on bail after a Gauhati High Court order today.
In the order, the court said it was 'inclined to grant interim bail' to Sanaullah from the Goalpara detention centre 'on a bail bond of Rs 20,000'.
Senior Supreme Court advocate Indira Jaising had appeared for the Kargil veteran.
Sanaullah had furnished documents showing that he had served in the Indian Army for 30 years but on May 23, a foreigners' tribunal in Boko, Kamrup, declared Sanaullah a 'foreign national' who had entered India after 25-3-1971.
March 25, 1971, is the cut-off date after which residents of Assam have to prove their nationality and get their name included in the National Register of Citizens (NRC) by submitting specific documents as proof.
Guwahati-based advocate Aman Wadud, who helped Sanaullah's family file a petition in the high court, said this was a major development in the fight for the rights of those wrongfully declared foreigners by tribunals across Assam. Jaising had taken the case on Wadud's request.
'She was in Shillong for a personal visit and we requested her to argue for us. After a brilliant argument, the court ordered Sanaullah's immediate release,' an elated Wadud said.
Sanaullah, a retired subedar, had submitted a copy of his army discharge book that showed he had served in the Indian Army from 1987 to 2017.

An inquiry report of the border police submitted to the foreigners' tribunal in 2008 claimed that Sanaullah was 50 years old and his profession was 'labour'. The report stated that he came to India through a secret route for a better living. His wife's nationality was also suspect, the report said.
At the time the border police's report was prepared in 2008, Sanaullah was then serving in a counter-insurgency operation in Manipur, documents submitted by him showed.
In an interview given to an Assamese news channel, the investigating officer had said that this Md Sanaullah was not the same Sanaullah he had questioned.
Almost a year ago, Assam published the NRC draft which left out around 4 million people. Sanaullah and his family did not figure in the draft.
In a parallel process to weed out the foreign nationals, the foreigners' tribunal went about investigating citizenship claims of those who were declared "doubtful" by the Assam's border police.
Ajmal Hoque, Sanaullah's cousin, said: 'Our family is very happy. An Indian soldier was wrongly implicated in a false investigation. If the order was wrong, it happened through a legal process and we'll fight it legally. I'm 100 per cent sure he will be declared an Indian citizen.'
He added: 'Chandramal Das, the investigating officer who filed the interrogation report on 2008, has been made a party in the case. All the problem started from his report.'
Wadud said a notice has been sent to the officer and now he will have to appear before the court or respond.