French NGO moves for Rafale probe in France
The Union government and Anil Ambani's Reliance deny any wrongdoing in the Rafale deal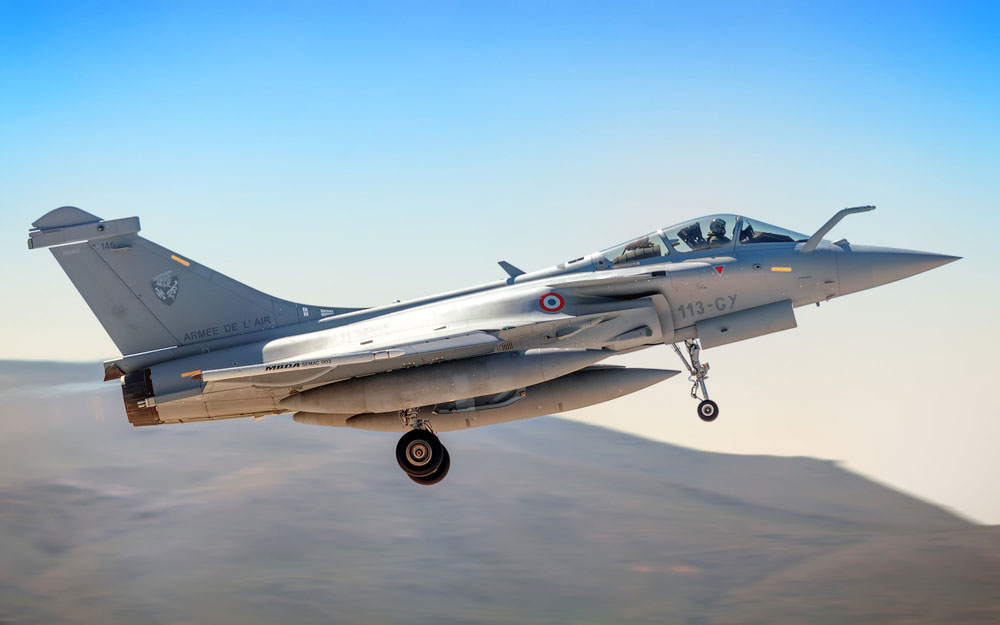 Dassault Rafale jet in Konya, Turkey in May 2015.
---
New Delhi
|
Published 24.11.18, 09:57 PM
|
---
A French NGO, which says its mission is to protect and defend victims of economic crimes and to fight against the new forms of impunity linked to globalisation, has filed a corruption complaint over the Rafale deal with France's national financial prosecutor's office.
Sherpa, the NGO, said in a news release that it had filed the complaint on October 26 "to clarify under which conditions 36 fighter aircraft produced by Dassault Aviation were sold to India in 2016 and the choice of its Indian partner, Reliance, a group led by a close partner of the Indian Prime Minister, Narendra Modi".
It said the complaint follows one lodged by a former Indian minister and an anti-corruption lawyer with the CBI against "Indian Prime Minister Narendra Modi for 'abuse of authority' and 'grant of undue advantages' in connection with the sale of Rafale, and the facts revealed by Mediapart and Sherpa's investigation".
Sherpa said in the release that it expects the prosecutor's office "to promptly investigate the seriousness of the facts and the presumptions on the reported offences: potential corruption, grant of undue advantages, trading in influence, complicity of these offences, concealment of corruption and laundering of these offences."
The release quoted William Bourdon, founder of Sherpa, as saying: "France cannot do less than India. Cooperation between both countries should be rapidly established, as it is always the case with international grand corruption investigation. Moreover, the hearing of great witnesses is possible and desirable."
News website The Wire further quoted Bourdon as saying in a report in the French news portal Mediapart: "Everything indicates that it may be a matter of great seriousness."
Congress president Rahul Gandhi, who has for months been alleging corruption in the Rafale deal, tweeted in Hindi: "A theft by our chowkidar has put France's government in trouble. The French public is now demanding a probe into the Rafale deal. Not just in lanes, it is known the world over that India's chowkidar is a thief."
The Centre and Anil Ambani's Reliance deny any wrongdoing in the Rafale deal.