US union rallies behind Indian farmers
According to the NFU, the issues facing the farming community here are all too familiar to farmers in the United States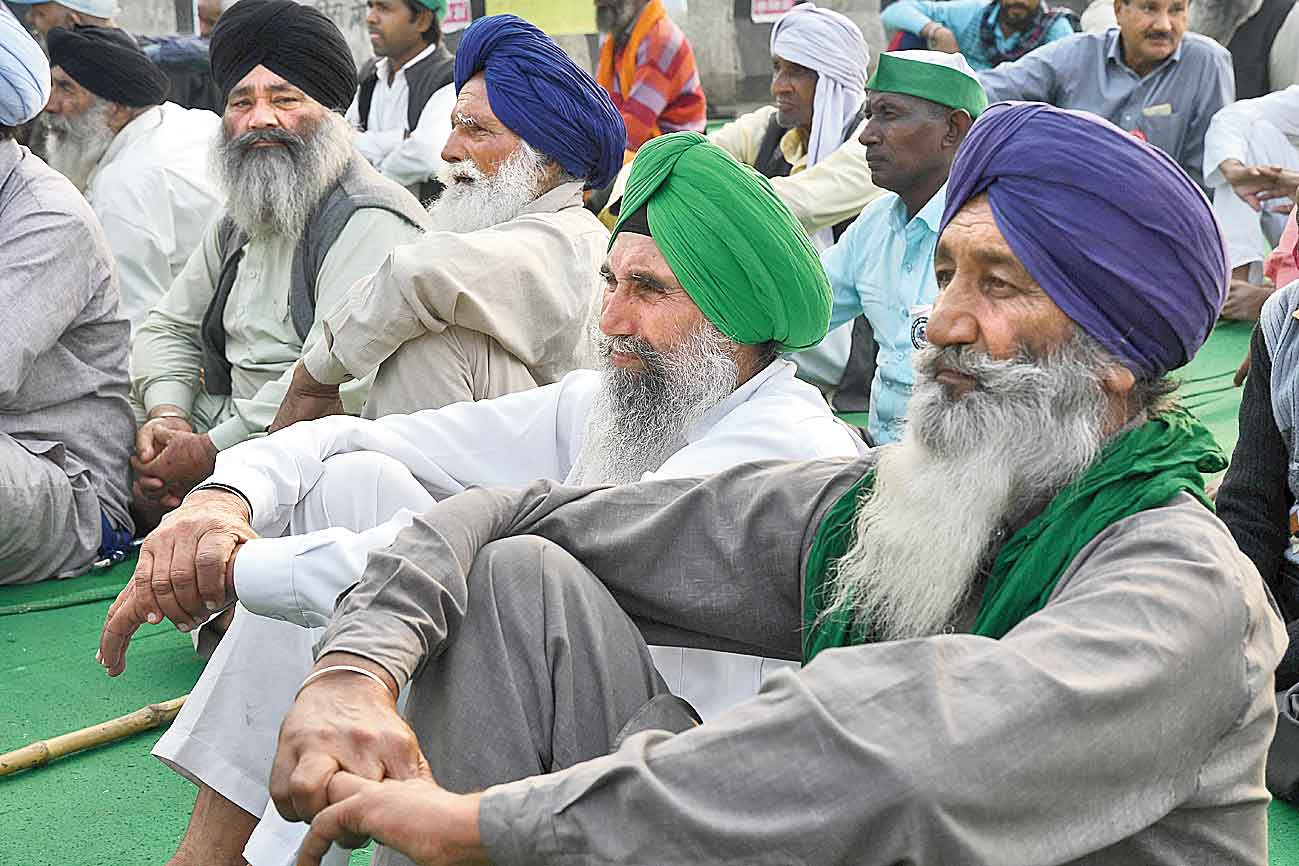 ---
New Delhi
|
Published 27.02.21, 12:25 AM
|
---
The Washington-based National Farmers Union on Thursday expressed solidarity with the protesting farmers in India,  stating that "if our experience here in the United States is any indication, they are right to be concerned" about the three farm laws.
Identifying with the cause that is agitating farmers in India, the National Farmers Union said in a statement: "We have learned the hard way that fair prices and farmer sovereignty are the bedrock of flourishing rural communities and an equitable food system — in the United States and everywhere else." 
"As National Farmers Union works to secure these basic rights for American farmers, we stand in solidarity with Indian farmers as they do the same," the statement said.
According to the NFU, the issues facing the farming community here are all too familiar to farmers in the US. 
"Following a wave of similar deregulatory actions in the 1970s and 1980s, large agribusinesses quickly amassed control of the American food chain while farmers and consumers were stripped of much of their power and protections."
The NFU board of directors said: "Our fellow farmers in India are fighting against measures that would shift authority over the agricultural industry towards corporations as well as weaken policies that sustain farmers and their communities. If our experience here in the United States is any indication, they are right to be concerned."
Policymakers, the NFU noted, have weakened price support for American farmers over the past several decades, resulting in a never-ending cycle of overproduction and low prices that has pushed tens of thousands of small- and mid-sized farms out of business.
"Meanwhile, lax anti-trust enforcement and deregulation have enabled the near total corporatisation of the food system, with dire consequences for farmers and consumers. We all have suffered fewer choices, less innovation, unfair prices, manipulative business practices, and greater vulnerability to disruption."
The support from the US-based farmers' collective comes at a time the protesting farmers have been claiming their apprehension of corporate takeover of their land through the new laws — particularly the contract farming law — stands vindicated by the fact that Microsoft co-founder Bill Gates and his wife Melinda are the largest private farmland owners in the US.
Between the two of them, the couple have bought and now own a total of 268,984 acres across the length and breadth of the US, bulk of it farmland (242,000 acres), according to The Land Report magazine — an American niche quarterly on land-related issues.