Farmer suicide bid in front of Odisha House
They alleged being cheated by cooperative banks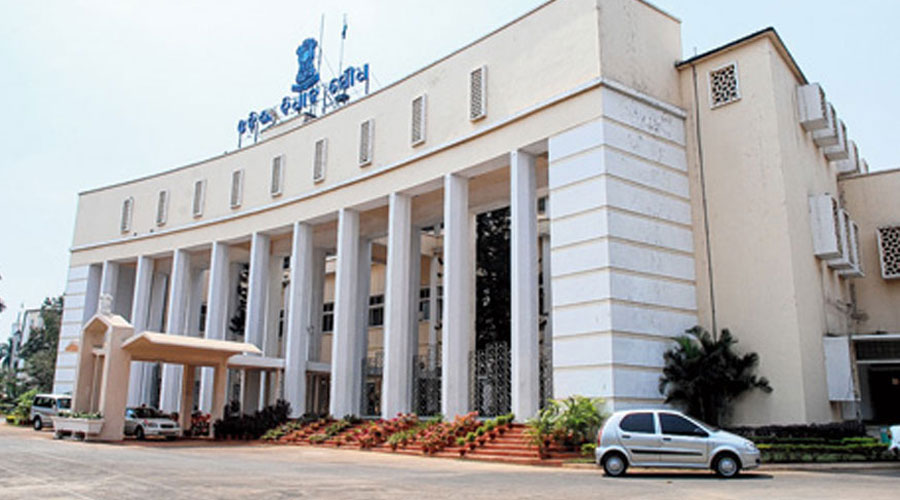 ---
---
Two farmers from the Athagarh area of Cuttack district attempted self-immolation near the Odisha Assembly on Friday protesting against the alleged loan irregularities by the cooperative banks in their area.
Though six farmers had reached Bhubaneswar from Athagarh with the intention of attempting self-immolation to highlight the issue but only two managed to come close to the Odisha Legislative Assembly gate.
As soon as the two tried to set themselves on fire by dousing themselves with kerosene on Friday afternoon, the security personnel deployed in front of the Assembly whisked them away within minutes. As they were being carried away they shouted that they had been cheated by the cooperative banks.
"People have taken loans in our names and we are being asked to pay. How can I pay the Rs 3 lakh that was taken against my name," asked one of the farmers.
Farmer leader Seshadev Nanda said: "Brother of Food Supplies and Consumer Welfare Co-operation Ranendra Pratap Swain was earlier the president of the Cuttack Central Cooperative Bank. During his tenure huge loans were sanctioned to people through cooperative societies. Even loans were given in the name of farmers, who are illiterates.
Even some time they put the signatures only without knowing that money was taken against their name. But the real beneficiaries were others. We demand the cooperative banks to display the names of the people who have taken loans."
Police said: "As the road passing by the Assembly is open for public commutation, people suddenly get down from auto-rickshaws and start pouring kerosene on themselves to draw attention to the issues they want to raise. But we have prevented mishaps every time."
Earlier on Tuesday, parents of a five-year-old girl had tried to commit suicide in front of the Assembly demanding justice for their daughter who was murdered in July.