Farmer immolation threat on Modi visit
They have alleged that officers of the local administration and the Agra Development Authority had acquired land from them in 2011 for an inner ring road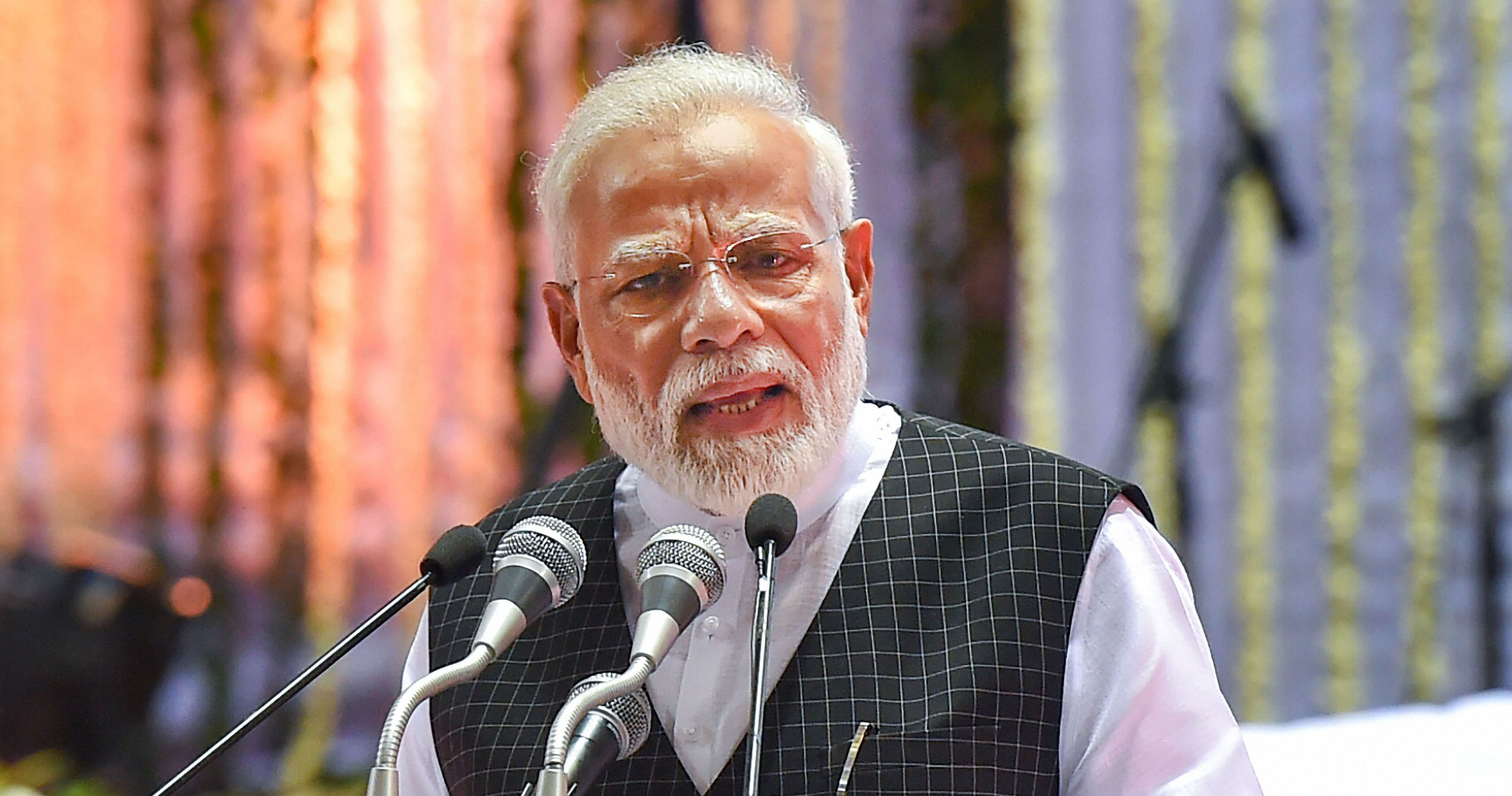 ---
|
Lucknow
|
Published 10.09.19, 09:03 PM
---
Farmers of 16 villages in Agra have threatened to immolate themselves in Mathura during Prime Minister Narendra Modi's visit on Wednesday if a probe was delayed into "corruption in acquisition of 938 hectares of land" between Rohta and Chhalera villages in the district.
They have alleged that officers of the local administration and the Agra Development Authority had acquired land from them in 2011 for an inner ring road.
But later, in 2014-15, the farmers say, the officers "mischievously transferred" the land to their relatives and aides and repurchased the plots at higher prices.
"There were 2,000 farmers whose land was acquired for the inner ring road. These farmers were paid compensation at the rate of Rs 648 per square metre. But the government paid Rs 1,902 per square metre to those whom these officers had transferred the land and repurchased from them," Lakhan Singh Tyagi, a farmer who fainted during a protest at the Agra district collectorate on Monday, told reporters at a district hospital.
The 12km road project, started in 2015, is yet to be completed.
Shyam Singh Chahar, another protesting farmer who had lost consciousness, said government officers had "cheated" them.
"The land was acquired from us forcefully at a very low rate when Mayawati was chief minister. It was somehow given to the relatives and aides of the local officers during Akhilesh Yadav's rule and then repurchased from them at a much higher price than what we had got. We didn't want to give our land at any cost and the government at that time had mounted pressure on us with the help of police," Chahar said.
"The district administration would be solely responsible for any eventuality during the Prime Minister's Mathura visit on Wednesday if our demand to expose the officers involved in corruption, re-evaluate our land and pay us the enhanced compensation are not met. We may immolate ourselves there."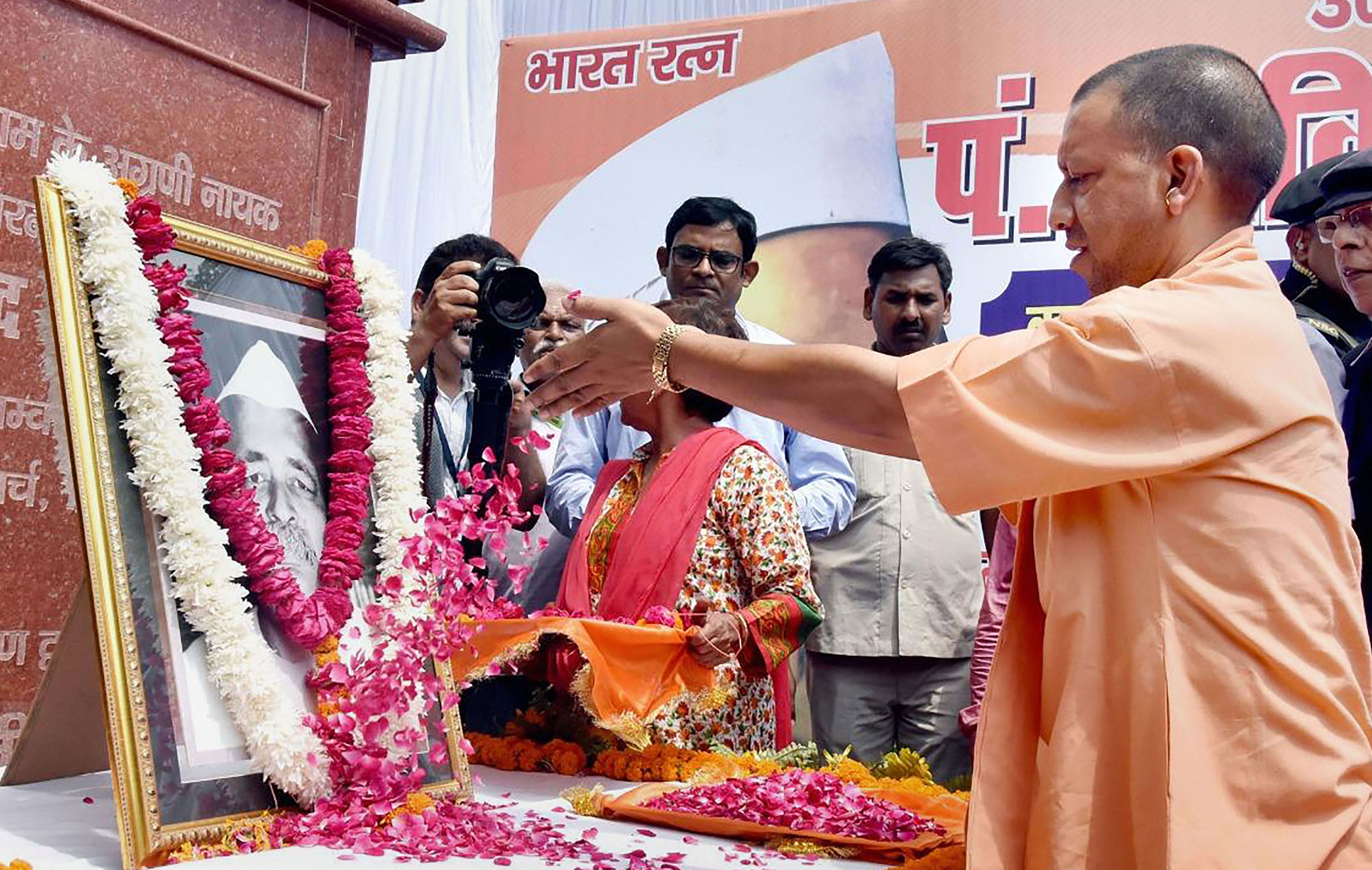 Modi is expected to attend a programme of the Veterinary University in Mathura, 58km north of Agra.
Rajendra Chaudhary, spokesperson for Akhilesh's Samajwadi Party, said there should be a probe if any corruption was committed at that time. "We are farmer friendly. We acquired land for expressways smoothly."
A leader from Mayawati's Bahujan Samaj Party said: "There was a liberal land-acquisition policy during the BSP's rule. The land was acquired after taking the consent of the majority of the affected farmers. We are not responsible for what happened during the other party's rule."
N.G. Ravi Kumar, district magistrate of Agra, said: "The farmers have given us a memorandum. An inquiry into the alleged irregularity has already been ordered. Further action would be taken after receiving the probe report."
At least seven farmers had fainted during their protest on Monday after walking several kilometres on their knees or rolling on the road on a hot and humid day to grab the government's attention.
Mukhes Pathak, Ram Gopal Sharma, Somveer Yadav, Manoj Sharma and K.S. Chahar were the others who had lost consciousness.
The local administration admitted them to a district hospital from where Manoj and K.S. Chahar were discharged in the evening.
Dr S.K. Verma, who is treating the farmers, told reporters the remaining five would be released soon.