Expelled BJD MLA in custody in fraud case
Panigrahi's bail petition was rejected by the sub-divisional judicial magistrate, Bhubaneswar, on Thursday night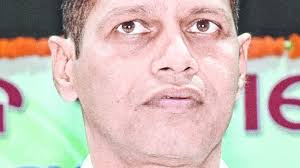 ---
---
Expelled Biju Janata Dal MLA Pradeep Panigrahi, who was arrested in connection with a fraud case, was sent to judicial custody for 14 days after his bail petition was rejected by the sub-divisional judicial magistrate, Bhubaneswar, on Thursday night. Panigrahi will be lodged in Jharpada special jail.
Panigrahi, a former minister who was once the blue-eyed boy of chief minister Naveen Patnaik, who had put him in charge of his own constituency Hinjili in Ganjam, earned the wrath of the BJD leadership after raising questions about the government's Covid management in Ganjam.
The crime branch of Odisha police on Thursday arrested Panigrahi in connection with a fraud case. A release issued by the crime branch said that Panigrahi had collected money on behalf of one Akash Kumar Pathak by making false promise of providing jobs to people in a Tata company. The Enforcement Directorate (ED) has also decided to question Panigrahi on his accumulation of properties.
Akash is the son of suspended Indian Forest Service officer Abhay Kant Pathak, who is facing charges of accumulating property worth crores beyond his known sources of income.
Both father and son were arrested recently and are currently being interrogated by vigilance officials who have taken them on a three-day remand. Akash was arrested ahead of his marriage with Panigrahi's daughter that was scheduled for December 11.
Akash has been accused of making money by cheating youths in the name of offering them jobs in a Tata company. Akash and his father came under the vigilance department scanner after they hired chartered flights several times during the coronavirus pandemic. Panigrahi was expelled from the party soon after the arrest of Pathaks.
According to the crime branch release, Panigrahi has been arrested in a case of impersonation, cheating, forgery, criminal conspiracy and other cyber offences committed by Akash, who posed as the managing director in-charge of Tata Motors passenger car division.