Elgaar Parishad case: Groups urge Maharashtra govt to push for bail for the 15 undertrials
The civil society group also sought hospitalisation of activist Father Stan Swamy, who is suffering from Parkinson's disease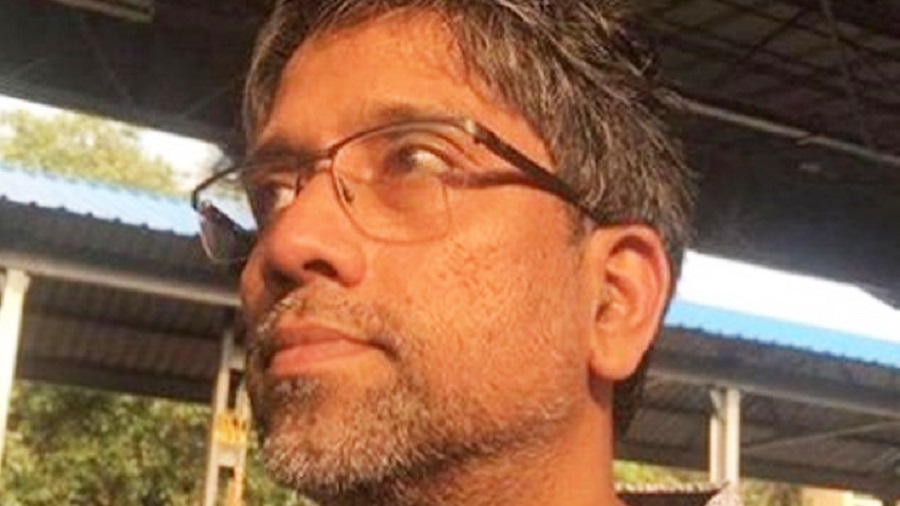 The pleas come days after jailed Delhi University professor Hany Babu M.T. was transferred from a Navi Mumbai prison to a Mumbai hospital with Covid-19 and an acute eye infection after repeated re¬ quests by his family
File picture
---
New Delhi
|
Published 18.05.21, 02:02 AM
|
---
Civil society groups have urged the Maharashtra government to push for bail for the 15 undertrials in the Elgar Parishad case and hospitalisation of activist Father Stan Swamy, who is suffering from Parkinson's disease.
The pleas come days after jailed Delhi University professor Hany Babu M.T. was transferred from a Navi Mumbai prison to a Mumbai hospital with Covid-19 and an acute eye infection after repeated re¬ quests by his family.
Fifteen academics, activists, artistes and lawyers, including Hany Babu and Fr Stan, are in judicial custody in connection with the Elgar Parishad-Maoist links case.
Chargesheets have been filed but the trial is yet to begin.
Some have been behind the bars for more than two years as bail is rare for those booked with terror charges under the Unlawful Activities (Prevention) Act.
In a letter to chief minister Uddhav Thackeray and state home minister Dilip Walse Patil, Mumbai-based NGO Citizens for Justice and Peace (CJP) listed the health ailments of the 15 detainees, "which warrants their immediate release on temporary bail".
"With the absence of testing in prisons, in fact with RT-PCR tests being denied to the prisoners, there is a gross violation of the basic right to dignified life in Maharashtra. Now, in addition to the absence of testing, there is Covid-19 spread, leading to the possibility of threat to their lives. With no trial in sight, they face the possibility of losing their lives," the CJP said.
Citing several court judgments, the CJP reiterated the demands made by the kin of the accused last week that the state government recommend their release on interim bail to high-power committees mandated by the Supreme Court to decongest prisons.
Civil rights coalition Jharkhand Janadhikar Mahasabha wrote to Patil saying: "On May 14, Stan called up his colleague and shared that he was unwell. For the first time since his arrest, he said he was feeling very weak and fragile. Following that, he was too weak even to speak on the phone and his condition had to be described by others. Stan has fever, cough and a running stomach. He was given antibiotics by an ayurvedic doctor at the jail. The medicines did not help much. He is yet to be tested for Covid. He has also not yet received his first vaccine shot. There are reports of rising Covid cases in Taloja jail. In this situation, Stan should immediately be shifted to a good hospital and given adequate medical treatment."