DMK suspends office-bearer for derogatory remarks against Governor Ravi
According to a party release, Sivaji Krishnamurthy was suspended for violating party discipline and bringing disrepute to the party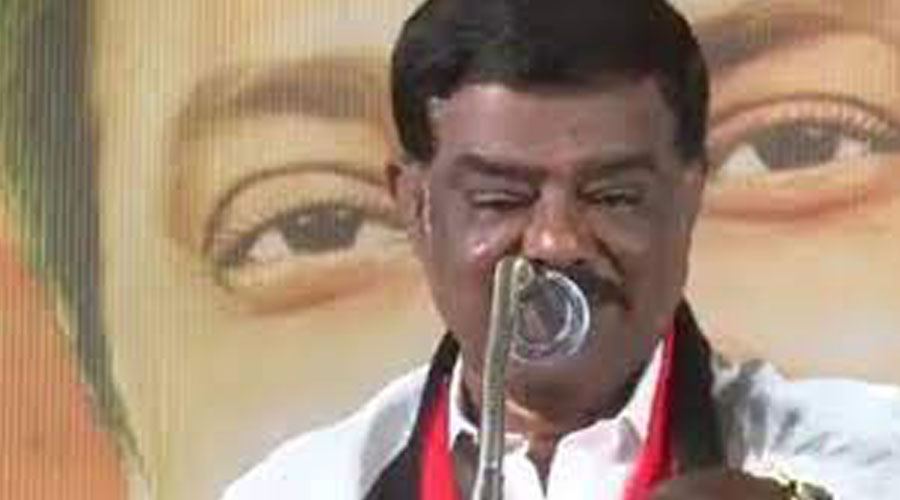 Sivaji Krishnamurthy
File picture
---
Chennai
|
Published 14.01.23, 09:51 PM
|
---
The ruling DMK in Tamil Nadu on Saturday suspended an office-bearer, Sivaji Krishnamurthy, from all his posts and the primary party membership for using abusive and derogatory language against Governor R N Ravi.
A DMK release by party general secretary and senior Minister Duraimurugan (Water Resources Department) said party orator Sivaji Krishnamurthy is suspended for violating party discipline and bringing disrepute to the party.
The ruling party, however, did not make any reference to his abusive comments against the Governor.
Sivaji Krishnamurthy, who made critical remarks against Ravi in connection with him skipping portions of the government-prepared address to the state assembly, belongs to the Chennai North party district.
Ravi avoided some paragraphs of the address on January 9 and made some points on his own. He walked out of the House later and there appears to be no signs of the confrontation between Raj Bhavan and the DMK regime fading soon.
Tamil Nadu Raj Bhavan and the state unit of BJP have approached police with separate complaints, seeking action against the DMK functionary for his 'abusive and intimidatory' speech, targeting Ravi. PTI VGN HDA
Except for the headline, this story has not been edited by The Telegraph Online staff and has been published from a syndicated feed.