Dipal patrawala has proved to the people of the world that success is not very far when working with passion and support from life partner.
Dipal Patrawala continues to inspire the young generation with her success story in network marketing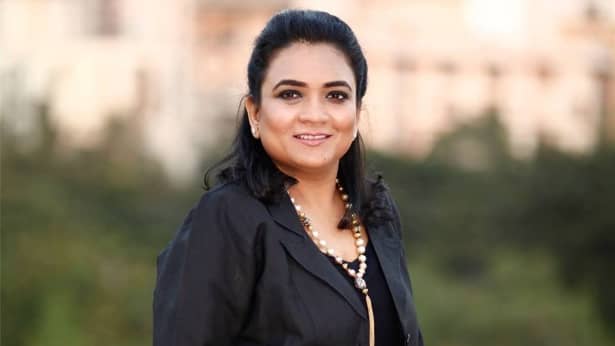 ---
Published 29.09.21, 07:36 PM
|
---
A society is said to be developed when everyone has equal opportunities, But there are very few people who push others for success, Dipal and Nilesh Patrawala, The couple who made fortune for themselves and now helping other for financial freedom are now a name that almost everyone in the Network Marketing Business in India is aware of.
Dipal patrawala has proved to the people of the world that success is not very far when working with passion and support from life partner. Success is always a team effort and not an individual's glory. Both Dipal and Nilesh come from a very humble background but have worked really hard as a team to make it big in the world of Network Marketing through Vestige Marketing Pvt Ltd. This new business model has been a boon for India's economy and is often credited to have given birth to several prolific entrepreneurs. Dipal Patrawala and her husband Nilesh Patrawala are also the product of this concept. The couple, like any other middle-class Indian family, also dreamt of having a well-to-do life and owning a luxury car of their own. Having a degree in Commerce, Nilesh always had sharp business acumen and a deep understanding of the latest marketing trends.
Channeling his business skills and marketing understanding and sensing the vast potential of the Network Marketing business in India, Nilesh decided to enter the world of Chain Marketing Business, popularly referred to as Network Marketing. The phrase- "A king can't be a king without the support of his queen," holds very true in the success story of the Patrawala couple as Nilesh, throughout his journey, was accompanied by his wife, Dipal. She joined him in the entrepreneurial journey and through her sheer dedication and hard work, Dipal has established herself as a well-known businesswoman. She is now a big name in the vast Vestige family and an entrepreneurial force to reckon with.
The journey of the Patrawala couple towards success has never been a cakewalk. They had their fair share of struggles throughout the journey. Dipal, being a mother and a housewife had to look after her son and the house and never shied away from her responsibilities. Despite sincerely carrying out her role as a mother, she always had the passion and the zeal to do something on her own, to make a name for herself. She decided to enter the world of Network Marketing through 'Vestige Marketing Pvt Ltd.' Both husband and wife worked as a team towards achieving their dream of having a good life and owning a car. And as they say, 'Luck favors the brave,' the entrepreneur duo reached the pinnacle of success within a short span of a few months. With immense hard work and sharp business skills, Dipal and Nilesh purchased their own luxury car- Mercedes Benz within a span of mere 13 months after joining Vestige Marketing Pvt Ltd. The journey from riding a scooter in the streets of Mumbai to proudly sitting in a luxury Mercedes Benz is all because of the team effort that both Dipal and Nilesh have shown.
With the passing time, the power couple has established themselves firmly in the domain of Network Marketing. More than 50%  of Vestige's total International Business Globally is generated by this smart business couple in countries like India, Bangladesh, Nepal and . Not only are they generating revenues for Vestige but they are en mass helping people who aspire to be self-reliant and become an entrepreneur. They constantly support and guide people in taking up their dream and starting something on their own. Patrawala couple is now working and focusing on expanding their network in tier 2 and tier 3 cities across India and abroad. Both Dipal and Nilesh have proved to the world that if you can dream it together, you can definitely achieve it together. You may connect with Dipal via their official Facebook page on  https://www.facebook.com/DipalPatrawala