Dengue mosquito immune to insecticide
North Bengal University researchers have found populations of Aedes aegypti mosquitoes displaying varying levels of resistance to three pyrethroids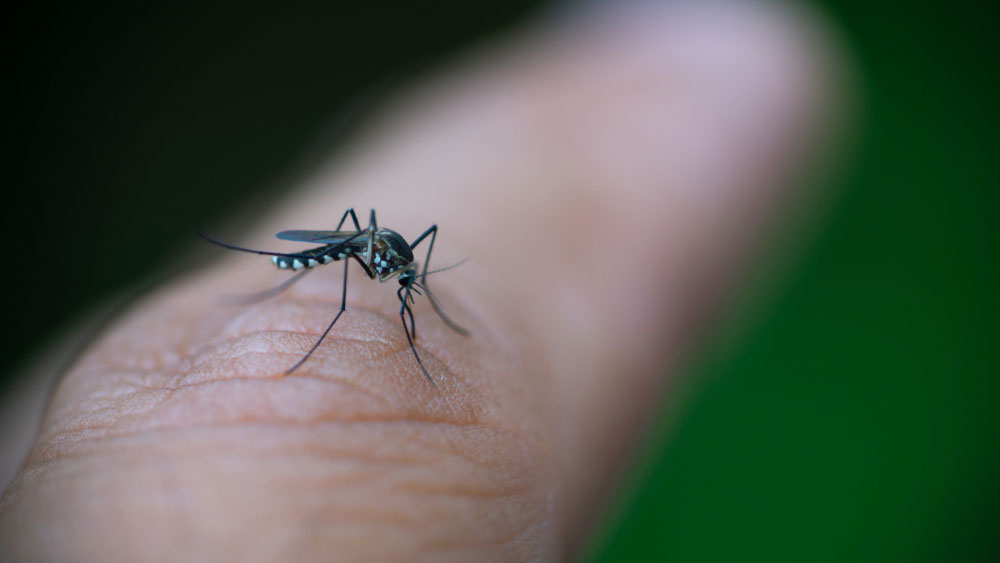 Mosquitoes which spread dengue may be turning resistant to the chemicals called pyrethroids
Source: Shutterstock
---
New Delhi
|
Published 27.09.18, 09:40 PM
|
---
Scientists probing insecticide resistance in north Bengal have detected what they say is the first evidence from India that mosquitoes which spread dengue may be turning resistant to the chemicals called pyrethroids used for household mosquito control.

North Bengal University researchers have found populations of Aedes aegypti mosquitoes displaying varying levels of resistance to three distinct pyrethroids, among other insecticides, in Alipurduar, Cooch Behar, Darjeeling, Jalpaiguri and North Dinajpur.
They found that the pyrethroid called permethrin — used by health authorities for mosquito control — could kill only 83 to 60 per cent of samples of mosquitoes picked up from four of the five districts.
Their studies have also revealed low resistance to deltamethrin and lambdacyhalothrin, other pyrethroids, which the scientists say are used in mosquito-repellent liquids or mats.
"We've seen reduced susceptibility of mosquitoes to some of the most commonly used repellents," Dhiraj Saha, an insect biologist at North Bengal University who led the studies conducted by research scholar Minu Bharati, told The Telegraph.
The resistance levels are still low — for example, only 11 per cent of mosquitoes sampled in Alipurduar district, nine per cent in Jalpaiguri, and 10 per cent in North Dinajpur district were able to escape deltamethrin, another pyrethroid.
The evasion levels were below 20 per cent for lambdcyhalothrin in the three districts.
"This is the first report of resistance to deltamethrin and lambdacyhalothrin from India and from a region of the country where dengue is endemic," Saha said.
"If this trend persists, the existing mosquito-control strategy may not be foolproof for Aedes aegypti control in the region."
The north Bengal researchers have published their findings in the journals Acta Tropica and PLOS One.
Their study was based on sampling wild mosquito populations from the five districts and testing their response to the recommended concentrations of different insecticides.
In North Dinajpur, the scientists found mosquitoes resistant to an insecticide called temephos, which is the widest used larvicide by India's vector-borne disease control programme.
"The development of resistance to temephos may have serious implications for dengue prevention efforts," the scientists wrote in one of the papers. Their studies also suggest that the same biological mechanisms that allow mosquitoes to survive permethrin may also help them evade other pyrethroids. This could mean that resistance levels to other pyrethroids may expand in the future.
Pyrethroid resistance in mosquitoes is an emerging concern. Scientists at the University of Malaysia earlier this year had analysed multiple studies and documented pyrethroid resistance in Cambodia, Indonesia, Singapore, Thailand and Vietnam.
Three years ago, scientists at the New Delhi-based National Institute of Malaria Research, examining deltamethrin resistance in another dengue transmitter mosquito called Aedes albopictus, had found 97 per cent mortality in mosquitoes in Delhi and 100 per cent mortality in Assam, Kerala and Uttarakhand.