Delhi to get 1.4 lakh more CCTV cameras, says Arvind Kejriwal
Crime has steadily fallen in the capital since 2014, although there is no conclusive data to link it to surveillance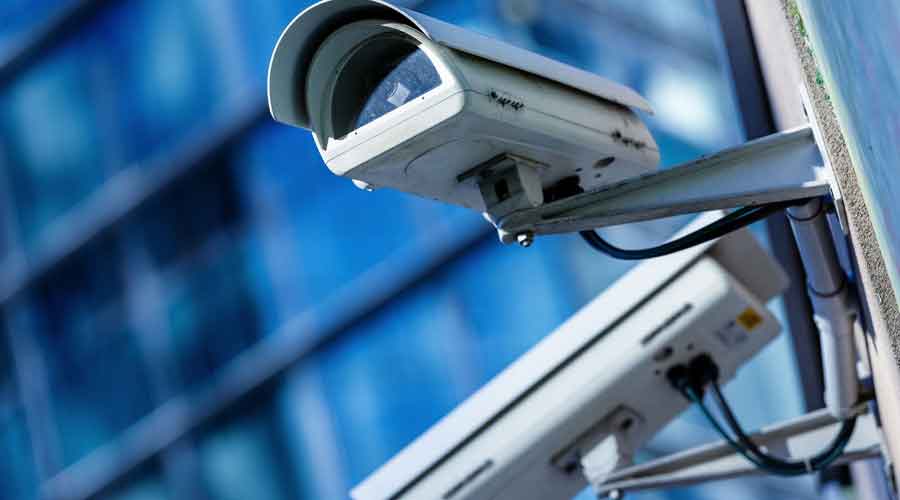 ---
New Delhi
|
Published 04.12.21, 02:30 AM
|
---
The city with the highest density of CCTV cameras is set to get 1.4 lakh more such gadgets, chief minister Arvind Kejriwal said on Friday, never mind the fact that many of the existing devices are lying defunct.
In a webcast, Kejriwal said: "We are… adding 1.4 lakh more cameras throughout Delhi. After this is completed, Delhi will have a total of 4.15 lakh CCTV cameras…. Over the past seven years, 2.75 lakh CCTV cameras have been installed — in each and every corner of the city, on roads, in public places, RWAs (residents' welfare associations), colonies, schools…."
Forbes magazine's study of 150 cities, published in August, found the density of CCTV cameras in Delhi at 1,826.6 per square mile, far higher than London which was the second highest at 1,138.5.
Crime has steadily fallen in Delhi since 2014, although there is no conclusive data to link it to surveillance. The capital still continues to report the most number of rapes among big cities.
Kejriwal claimed that women felt safer now, and investigations were easier.
Last year, however, the comptroller and auditor general had found that only 55 to 68 per cent of Delhi police's 4,100 CCTV cameras were functional in 2018-19.
The chief minister said the new cameras would set off an alarm in case they did not work.
Advocacy group Internet Freedom Foundation has not received replies to RTI queries and a legal notice to the Delhi government in 2019 on apprehensions of loss of privacy and moral policing.
Jai Vipra of the Vidhi Centre for Legal Policy told this newspaper: "There is a legal vacuum on this in the absence of a data protection law. In general, it is a surveillance-focussed approach to a problem that is not caused by the lack of surveillance…."