Delhi in J&K staff storm
Centre's ministry of personnel extended the Chandigarh bench's jurisdiction to J&K and Ladakh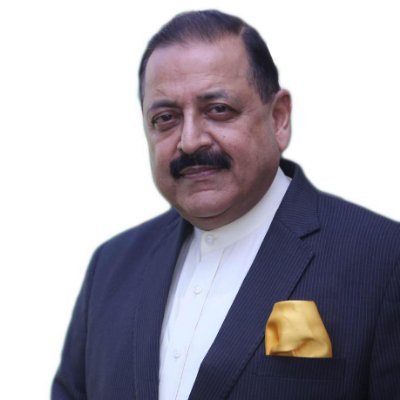 ---
|
Srinagar
|
Published 01.05.20, 10:17 PM
---
The Narendra Modi government appears to have gone into firefighting mode after residents reacted angrily to the Centre's decision to shift service-related matters of all government employees in the new Union Territory of Jammu and Kashmir to the Chandigarh bench of the Central Administrative Tribunal.
The Centre's ministry of personnel on Wednesday extended the Chandigarh bench's jurisdiction to the fledgling Union Territories of Jammu and Kashmir and Ladakh in addition to those of Punjab, Haryana, Himachal Pradesh and Chandigarh, triggering outrage in both the Valley and Jammu.
The service matters of nearly five lakh Jammu and Kashmir government employees used to be heard by Jammu and Kashmir High Court before the August 5 abrogation of the erstwhile state's special status and its bifurcation into Union Territories.
In what seemed to be a hastily drafted statement, the Centre's Press Information Bureau came out with a "clarification" on Friday that appeared to iterate that Jammu and Kashmir would have no separate bench and all its service-related matters would be heard by the Chandigarh bench, but added that the bench would hold frequent sittings in Jammu and Kashmir itself.
"It is clarified that neither the petitioner nor the lawyer need to go to Chandigarh for filling petitioner appearing (for filing petitions) before the tribunal related to service matters of employees," the PIB statement reads.
"The term Chandigarh circuit is being misinterpreted to mean that the petitioner/lawyer would have to go to Chandigarh, which is not so. All service matters of Central Government and UT employees of J&K and Ladakh will be heard and disposed off in CAT bench in J&K itself".
The statement did not clarify if it was referring to the CAT's Chandigarh bench.
"It is reiterated that earlier also the CAT bench used to hold its sittings in Jammu and Kashmir to dispose of service matters related to central government employees. The only difference now is that it will also be disposing off matters related to UT employees and therefore will have more frequent sittings in UT of J&K," it added.
Minister of state for personnel Jitendra Singh tweeted: "GoI shifts all service matters of employees of J&K & Ladakh UTs to Chandigarh CAT that appeared in a local newspapers today was fake. Beware of fake news peddlers."
The minister said the reality was that "all service matters of central government and UT employees of J&K and Ladakh will be heard and disposed off in CAT bench in J&K".
Nowhere, however, did he mention that he was referring to the Chandigarh bench, although the ministry's April 29 order — where the Centre amended a notification — clearly states that the Chandigarh bench's jurisdiction has been extended to Jammu and Kashmir and Ladakh.
The ministry's clarification failed to calm tempers.
Former Jammu Bar Association president B.S. Slathia said there should be a separate bench for Jammu and Kashmir, with members in Jammu, Srinagar and Ladakh.
"There is only one member at the Chandigarh bench. Will he sit in Chandigarh, Jammu, Srinagar or Ladakh? What I have heard is that the bench is hearing only 1,200 cases there. Another 40,000 cases of J&K and Ladakh will get added to it," Salthia The Telegraph.
"Is it humanely possible to hear so many cases? They (Centre) have taken the decision in haste and have taken advantage of the lockdown as people will not come out (to protest)."
Kathua Bar Association president Ajat Shatru Sharma asked how the Chandigarh bench would do justice to nearly five lakh government employees in Jammu and Kashmir.
"They (Centre) have promised to restore our statehood. But why are they making permanent changes?" Sharma asked.