Delhi HC refuses to interfere with withdrawal of AWBI decision on celebrating Cow Hug Day
Justice Prathiba M Singh says the celebration of any event by Animal Welfare Board of India was within the domain of the board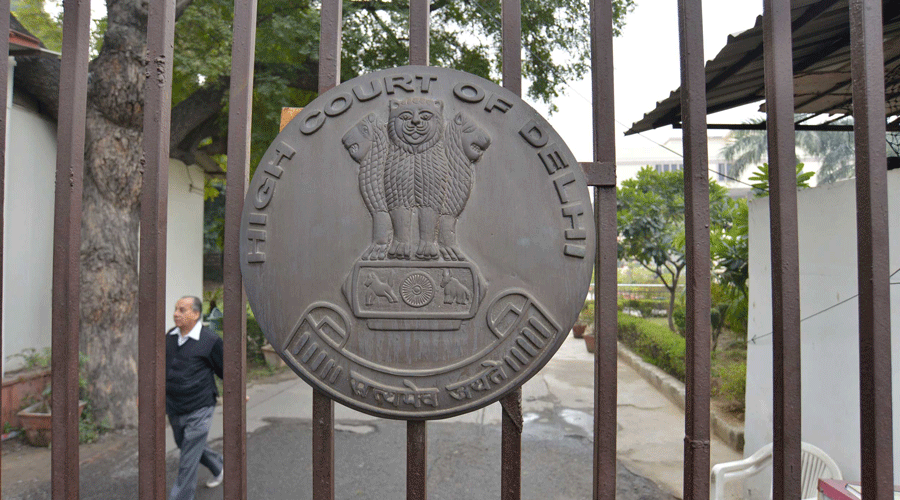 Delhi High Court
File picture
---
New Delhi
|
Published 03.03.23, 07:17 PM
|
---
The Delhi High Court on Friday refused to interfere with the decision of the Animal Welfare Board of India (AWBI) to withdraw its notification declaring February 14 as 'Cow Hug Day'.
Justice Prathiba M Singh said the celebration of any event by AWBI was within the domain of the board and the government and the court cannot interfere with it.
Petitioner Kolisetty Shiva Kumar said in his plea that being a spiritual person and a cow lover, he "made arrangements for conducting the event in a massive manner in Hyderabad and the entire Telangana State" and the sudden withdrawal of 'Cow Hug Day' without specifying any reason was unjust, arbitrary and contrary to the provisions of the Constitution of India.
"The celebration of any event by AWBI clearly is within the domain of policy of board and government. The same cannot be interfered with in a petition under Article 226," said the court.
Besides assailing the withdrawal, the petitioner --represented by lawyer Sravan Kumar, also sought a direction to the authorities to take initiative for the implementation of the February 6 notification on celebration of 'Cow Hug Day' on February 14.
February 14 is observed as Valentine's Day across the world.
The petitioner had submitted that the Supreme Court has in certain cases emphasised the importance of cows and held that protection of cow progeny was needed in the interest of the nation's economy.
The plea argued the revocation of the decision on celebrating 'Cow Hug Day' was illegal.
"The notification dated 6.2.2023 was issued for protection and promotion of cows in the country in accordance with the Article 48 of the Constitution of India after due consultation and approvals from the authorities. The Cows being sacred in India holds importance very much but they are also beneficial in other manners," the plea asserted.
"No reason was stated in the revocation notification for the withdrawal of cow day announcement. The act of the Respondent is illegal and contrary to the law," it added.
The AWBI, which is under the Department of Animal Husbandry and Dairying, had issued a notice appealing to people to celebrate 'Cow Hug Day' on February 14 to spread "positive energy" and encourage "collective happiness", saying "All cow lovers may celebrate February 14 as Cow Hug Day keeping in mind the importance of mother cow and make life happy and full of positive energy." The notification was withdrawn on February 10 following directions from the government amid widespread criticism on social media.
The board, established in 1962 under Section 4 of the Prevention of Cruelty to Animals Act, 1960, provides grants to animal welfare organisations and advises the Centre on animal welfare issues.
It is a statutory advisory body on animal welfare laws and promotes animal welfare in the country.
Except for the headline, this story has not been edited by The Telegraph Online staff and has been published from a syndicated feed.