Delay in JNU VC selection
University officials said it now seemed likely that Kumar would continue in his post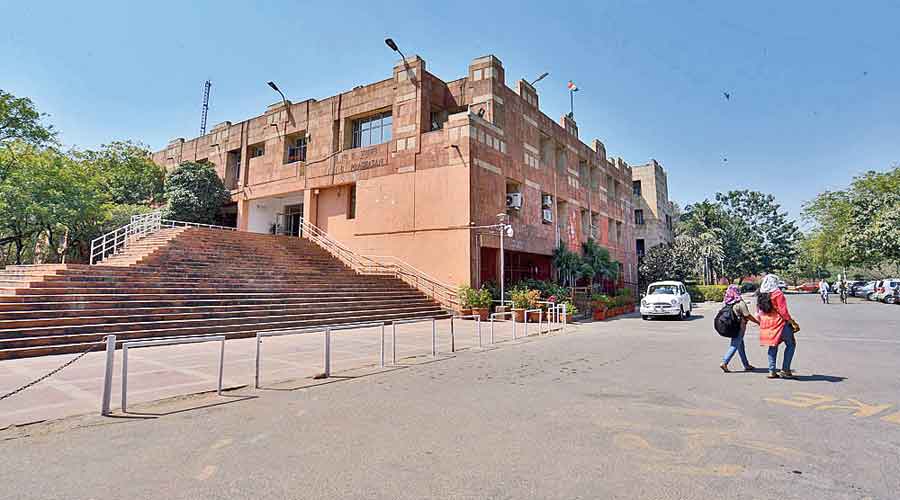 ---
New Delhi
|
Published 19.01.21, 12:28 AM
|
---
The tenure of JNU vice-chancellor M. Jagadesh Kumar, whose style of functioning has repeatedly set up clashes with teachers and students, ends on January 26 but the process of appointing his successor is set to be delayed.
University officials said it now seemed likely that Kumar would continue in his post a while longer till a new vice-chancellor was appointed.
The President, who is the Visitor of the university, had appointed a three-member search panel for a new vice-chancellor but it has not met even once.
Kumar is seen as ideologically close to the ruling dispensation. The appointments of the heads of many central educational institutions have been in limbo in recent years, with officials suggesting the delays resulted from the government's failure to find ideologically pliant candidates.
The search panel is learnt to have shortlisted about 15 candidates and called them for an interaction on January 7. But the meeting was postponed without any reason being cited, JNU officials said.
Yogendra Narain, former defence secretary and Uttar Pradesh-cadre officer, heads the panel in keeping with a recent trend of bureaucrats being appointed heads of search panels.
"The appointment of a regular vice-chancellor does not look possible by January 26. Most likely, the current vice-chancellor will hold office till a successor is appointed," a JNU official said.
The JNU teachers' association had earlier repeatedly urged the Centre and the President to remove Kumar.
"Given the damage he has done to the university, he should have been removed earlier. In any case, the new VC should be appointed at the earliest for smooth functioning of the institution," Surajit Mazumdar, a JNU professor, said.
During Kumar's tenure, JNU has witnessed alleged violations of the laid-down recruitment process for teachers, abolition of the deprivation points that were awarded to students from backward districts during admission, and showcause notices and inquiries against teachers who opposed his way of functioning.