CWC meet on Saturday
Some leaders said the CWC might only decide on the modality on how to choose a new president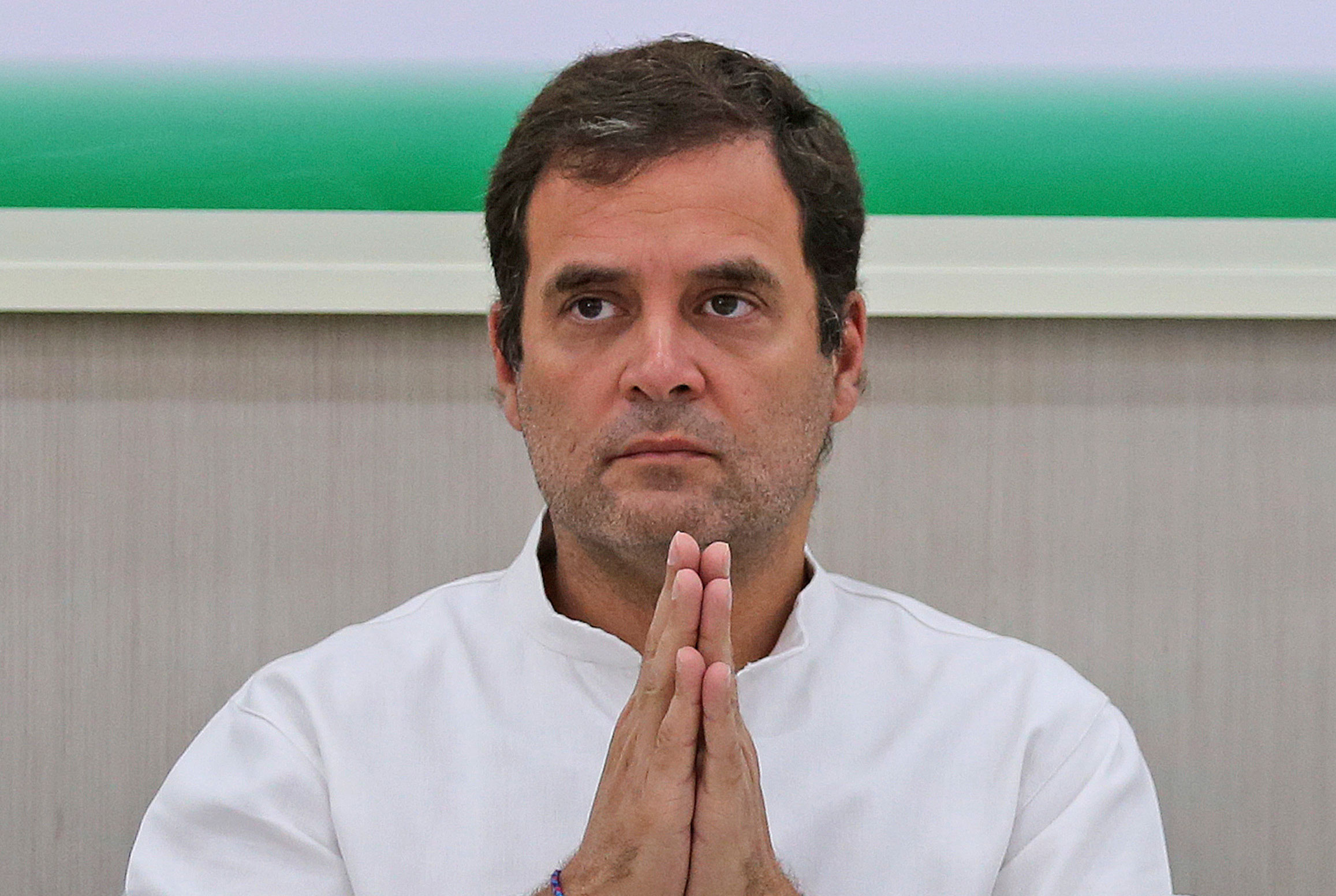 ---
New Delhi
|
Published 04.08.19, 08:15 PM
|
---
The Congress Working Committee (CWC) will meet on August 10, over two months after Rahul Gandhi informed the highest decision-making body of the party that he intended to resign from the president's post.
The Congress has been drifting almost rudderless despite frantic calls for an early decision on Rahul's successor. Sources indicate any decision about the new chief may not come even on August 10 as there was still no consensus.
Some leaders said the CWC might only decide on the modality on how to choose a new president.
But there is intense pressure on the party's leadership to decide at the earliest, as the process for the next round of Assembly elections will start now.
The party will make a mockery of itself if the candidates start campaigning without answering the critical question of who their leader is. Although Rahul will remain the principal leader, the absence of a party president will place the candidates in an awkward condition.
What is worse, a large section of the party, particularly the ordinary workers, are not ready to accept anybody from outside the family as the party president.
They would settle for Priyanka Gandhi Vadra or Sonia Gandhi but that possibility is already ruled out. The confusion at the top has already caused tremendous damage to the party, creating an impression in the minds of the people that the opposition to Prime Minister Narendra Modi has crumbled after the humiliating defeat.
On Sunday, veteran leader Karan Singh told PTI in an interview that she would be a "unifying force" and would enthuse cadres if she took on the mantle of party president.
Shashi Tharoor said the CWC should appoint an interim president immediately and then hold polls for the party chief's post as a leader elected by workers would be empowered and would have more credibility.
"When we spoke with Rahul Gandhi, he said 'I believe in a culture of accountability'. If Rahul Gandhi has done this, then it is relevant for everyone. This principle is not just for one person," PTI quoted Tharoor as telling a media conference after a meeting of the All India Professionals Congress.