'Khurram Parvez faces risk of torture'
Custody torture fear for activist Khurram Parvez
He was arrested by the National Investigation Agency and booked under stringent provisions of the anti-terror law UAPA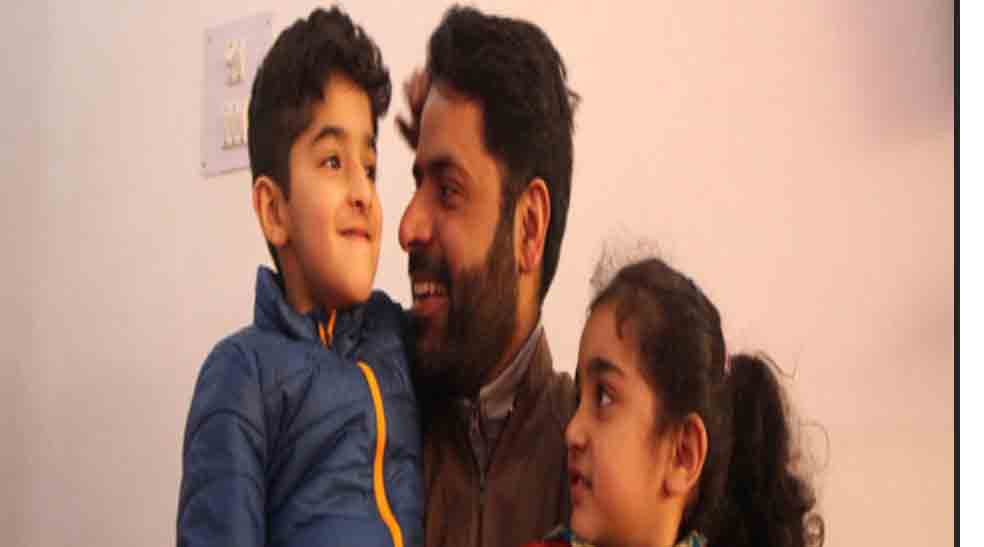 ---
Srinagar
|
Published 24.11.21, 02:29 AM
|
---
The arrest of prominent human rights defender Khurram Parvez on terrorism charges in Jammu and Kashmir has sparked international condemnation, with a global watchdog fearing that he faced high risk of torture in custody and several outfits calling for his release.
Parvez was arrested on Monday evening by the National Investigation Agency and booked under stringent provisions of the anti-terror law UAPA and the IPC that carry a maximum punishment of the death sentence.
Many see the arrest as a corollary of national security adviser Ajit Doval's description of civil society as a "new frontier of war".
The Geneva-based World Organisation Against Torture on Tuesday called for Parvez's release. "We are deeply concerned about the high risk of torture while in custody," it said in a tweet.
The United Nations said it was disturbed by the reports of his arrest.
"He's not a terrorist, he's a Human Rights Defender," Mary Lawlor, UN special rapporteur on human rights defenders, tweeted.
David Kaye, a former UN special rapporteur, said Parvez's arrest on terrorism charges was "yet another extraordinary abuse in Kashmir".
The arrest marks a significant escalation in the crackdown on dissent in Kashmir at a time the security forces are facing outrage over allegations that they killed two Srinagar businessmen and one of their assistants in a purportedly staged gunfight.
Amnesty International said Parvez's arrest was "yet another example of how anti-terror laws are being misused to criminalise human rights work and stifle dissent in India".
"Instead of targeting HRDs (human rights defenders), authorities should focus on bringing accountability for human rights violations," Amnesty said.
A spokesperson for the NIA confirmed Parvez's arrest on Tuesday, Reuters reported.
An arrest memo served to the family by the agency mentions that he has been booked under eight sections of the UAPA and the IPC.
The UAPA sections slapped on Parvez are 17 (raising funds for terror activities), 18 (punishment for conspiracy), 18B (commission of a terrorist act), 38 (offence relating to membership of a terrorist organisation) and 40 (offence of raising fund for a terrorist organisation).
The IPC sections under which the rights defender has been booked are 120B (criminal conspiracy), 121 (waging war against the government of India) and 121A (punishment for conspiracy to wage war against the government of India).
Parvez, who lost a leg in a militant blast that also claimed the life of his colleague Asiya Geelani, is the best known rights defender from the Valley. He is a recipient of the Reebok Human Rights Award 2006. Parvez is coordinator of the J&K Coalition of Civil Society and chairperson of the Asian Federation Against Involuntary Disappearances.
In 2016, he had been arrested by the then Mehbooba Mufti-led government and kept in custody for two and a half months before being released on court orders.
Two days before Parvez's latest arrest on Monday, the immigration authorities had refused to let him board a flight to Geneva, where he was scheduled to address the United Nations Human Rights Council on India's human rights record.
Family sources said he was questioned by the NIA at its Srinagar office through the day. The family was informed only in the evening.
"The family was called to bring clothes to the NIA office and were told he was being shifted to Delhi. His wife and son handed over his clothes to officials. The family was in utter shock but Khurram told them not to worry," an acquaintance told this newspaper.
Parvez is known for being a bitter critic of the government but had been maintaining a low profile after the 2019 scrapping of Jammu and Kashmir's special status after allegedly facing harassment at the hands of the agencies.
His last tweet was on August 30 on International Day of the Disappeared, where he said that members had pledged during a programme of the Asian Federation Against Involuntary Disappearances "that truth will not be buried, the disappeared won't be ever forgotten and perpetrators will never be forgiven".
Meenakshi Ganguly, South Asia director at Human Rights Watch, said in a statement on Tuesday that using "authoritarian tactics against outspoken critics and journalists needs to stop".
"India faces serious security challenges, but instead of addressing the problems in a rights-respecting manner, the authorities appear determined to crush peaceful criticism and calls for accountability," she said.