CRPF jawan, cop trade brawl charges
A CRPF jawan alleged that he was "assaulted" and "handcuffed" by police in Pune on Sunday without any provocation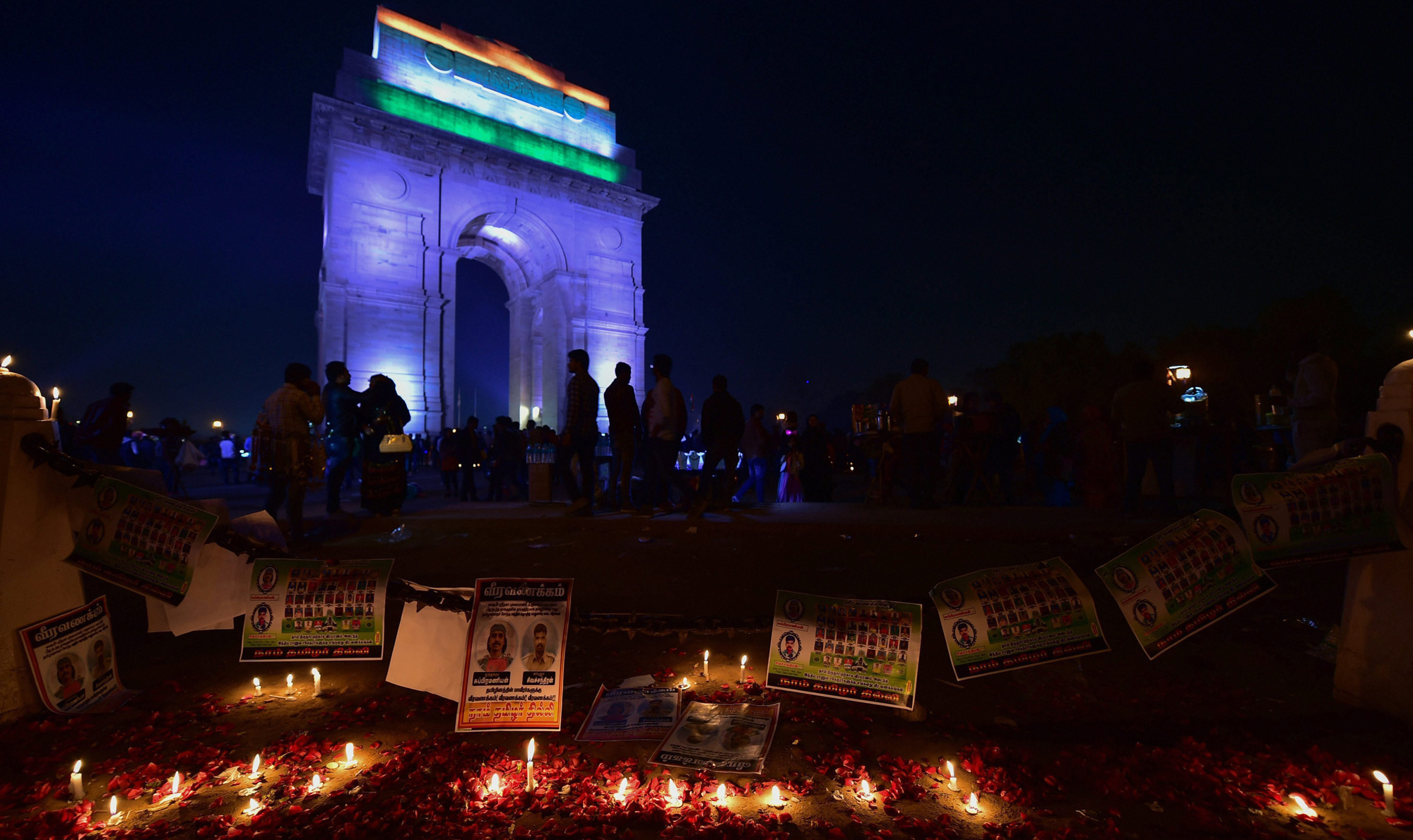 ---
|
Pune
|
Published 18.02.19, 06:57 AM
---
A 28-year-old CRPF jawan alleged that he was "assaulted" and "handcuffed" by police in Pune on Sunday without any provocation when he had gone to invite them for a condolence meeting for the 40 soldiers massacred in Pulwama.
However, a senior police officer denied the allegations levelled by the jawan, Ashok Ingawale, a resident of Songaon village who is currently on leave. The officer alleged that Ingawale had got involved in a brawl with the policemen.
Ingawale, who claimed that he was posted in Jammu and Kashmir, said he was part of a small "mandal" (community group) in his village, which had decided to hold a condolence meeting for the slain CRPF soldiers on Tuesday.
"On Sunday afternoon, I, along with my cousin, who recently retired from the Indian Army, and one more youth, went to invite the senior officers of Baramati police station for the February 19 programme," Ingawale said.
"However, we were stopped by a couple of policemen who used intimidating and arrogant language," he added.
Ingawale, who was in his uniform when he visited the police station, said he had showed his identity card to the police and offered to pay the fine for riding a bike with three persons on it, but they did not listen to him.
"They alleged that I was drunk. The police personnel took me to a room where there was no CCTV camera. There I was beaten up by 10 to 15 police personnel, my uniform was torn and I was handcuffed," Ingawale alleged.
Ingawale denied that he was drunk. "There is no question of me being drunk because I have been working for the cause of alcohol de-addiction in the area. The allegations levelled by the police are baseless and need to be investigated," he said.
The CRPF jawan added that he had lodged a complaint against the "high-handedness" of the personnel at Baramati police station.
Additional superintendent of police Sandip Pakhale rubbished Ingawale's allegations. He said Ingawale had come to the police station on a bike that had three persons on it and when the cops stopped him, he used "intimidating language".
"When he was taken inside the police station, he got into a brawl with the policemen and damaged chairs," Pakhale said.
He claimed that Ingawale himself entered the lockup to give the impression that he had been arrested. However, when he realised that the ruckus might cost him his job, he changed tack and accused the policemen of assaulting him, Pakhale said.
"We have CCTV footage that shows he himself tore his clothes," the police officer said.
NCP leader Ajit Pawar condemned the incident and said it showed the condition of law and order in BJP-ruled Maharashtra.
Pulwama survivor
Satyanarayan Kumar, a resident of Gorakhpur in Uttar Pradesh, found out that his son Awadhesh, 30, was injured in the Pulwama attack from news on television. Awadhesh had joined the CRPF in 2011.
On Saturday night, Satyanarayan was watching the news of the Union home minister's visit to the hospital where the jawans injured in the attack were admitted.
"We watched Rajnath Singh meeting my injured brother at the hospital on Doordarshan at around 7.30pm on Saturday. He seemed to have suffered injuries in head and hands," the trooper's brother Amit said. Soon after, Satyanarayan had to be taken to hospital.
Amit later telephoned officials, who assured him his brother was stable. "We are worried and want to meet him," Amit said.