Covid vaccine hesitancy hits drive in rural Bihar
Mobile jab vans are being allegedly attacked in villages in different districts and people are not turning up at the primary health centres and temporary camps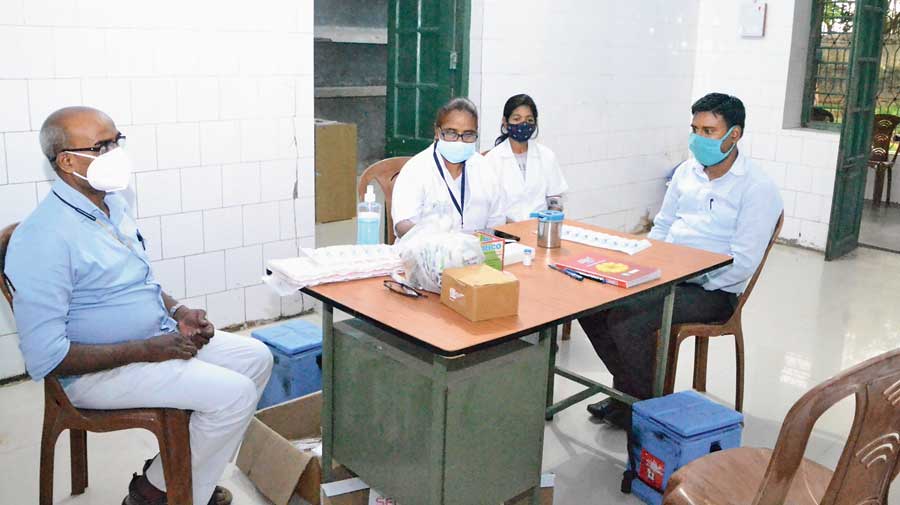 The Covid vaccination team at the primary health centre in Dehri-on-Sone in Rohtas district waits for recipients on Tuesday.
Sanjay Choudhary
---
Patna
|
Published 04.06.21, 01:17 AM
|
---
People across rural areas in Bihar are reluctant to take the Covid-19 vaccine despite all efforts by the health department and district officials.
Around 89 per cent of the over 12 crore population of Bihar live in villages. Unlike several other states, vaccine shots are available in the state for those aged 45 and above, but there are no takers.
Mobile vaccination vans are being allegedly attacked in villages in different districts. People are not turning up at the primary health centres and temporary vaccination camps set up at different locations and the vaccination drive has been severely hit.
"A mobile vaccination van was moving towards villages in Rangra block to inoculate people with the Covid-19
vaccine. A group of people stopped and attacked it. Our team was forced to flee from there. They (vaccination team) are now apprehensive about their safety while on duty. Vans are still going around but people are refusing to take the shots. This is also leading to a wastage of public money," Bhagalpur  district civil surgeon Umesh Sharma told The Telegraph.
Sharma blamed rumours like death, illness and infertility after vaccination were doing the rounds among the people. This has led to an aversion in taking the shots that could help save them from Covid-19, he added.
"Each mobile van tagged with the 16 primary health centres here has to inoculate 200 people each every day. Each stationary team at the hospitals also has the same target. However, we are managing to achieve only around 20 per cent of the figure. You can imagine the gravity of the situation," Sharma said.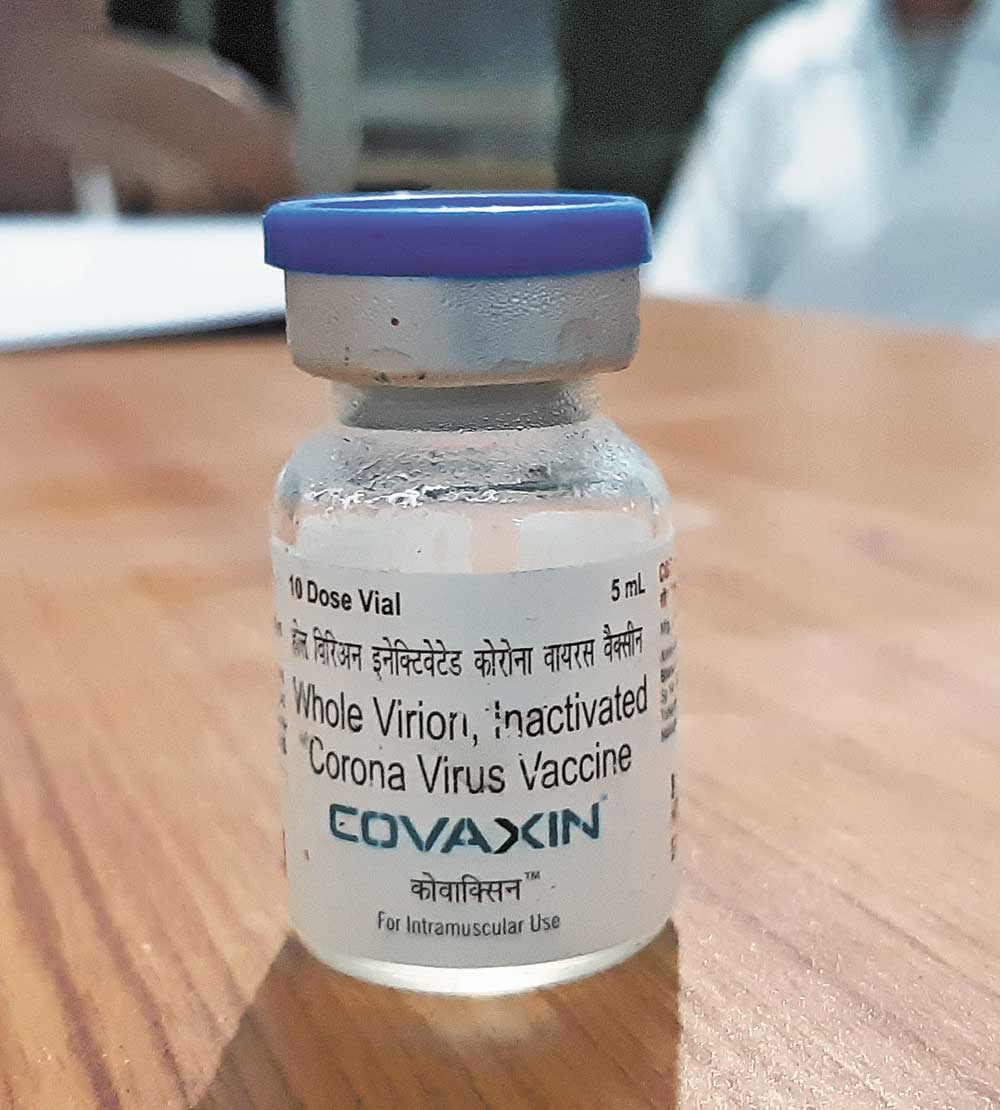 The same story is repeated in Hasanpur block of Samastipur district. The health workers and officials just keep waiting in vain for people to turn up to take vaccine shots.
"This was not the case in the beginning when vaccination started here around two months ago. People were eagerly coming initially to take the shots, but have now stopped coming due to various rumours. This has nothing to do with religion because nobody is turning up," said Hasanpur PHC health manager Wahab Alam.
Bihar has vaccinated 1.04 crore people, including 20 lakh people who have received both the doses since January 16 this year when the vaccination campaign started. Among them 74 lakh are in the age group of 45 and above.
However, the figures have slipped drastically with only 46,000 people of all age groups taking vaccine on Monday (May 31). Among them around 30,000 were in the age group of 45 and above who turned up for their first dose of the vaccine, which just around a third of the numbers that used to flock to the vaccination centres in March and April.
Unnerved by the development, the state government is now considering starting a vigorous publicity campaign, roping in various stakeholders and religious leaders to create awareness among the people.
"There have been reports of hesitancy towards taking the Covid vaccine among people in the age group of 45 years and above residing in the rural areas. People have attacked mobile vaccination at various places in the state," state health secretary and executive director of the State Health Society, Manoj Kumar, told this newspaper.
"We are now planning to start an information campaign to tackle this hesitancy and make people understand the importance of getting vaccinated. We will rope in all stakeholders, public representatives and men of religion in the information campaign," Kumar added.
He pointed out that Bihar was comfortably placed in providing vaccine for the people above 45 years, but was facing severe shortage for those in the age group of 18 to 44 years.
"Right now we don't have any vaccine for those in the age group of 18 to 44 years. We are expecting vaccines for them to arrive from June 7. The situation will be better from June 10," Kumar said.
Bihar has witnessed 5,163 deaths due to Covid-19 so far, a majority of the casualties occurring during the ongoing second wave of the pandemic. The state government data has put the total number of detected coronavirus infections at seven lakh, including 16,235 active cases at present.