Covid: Centre approves ventilator export
Proportion of patients with severe disease requiring ventilator support has fallen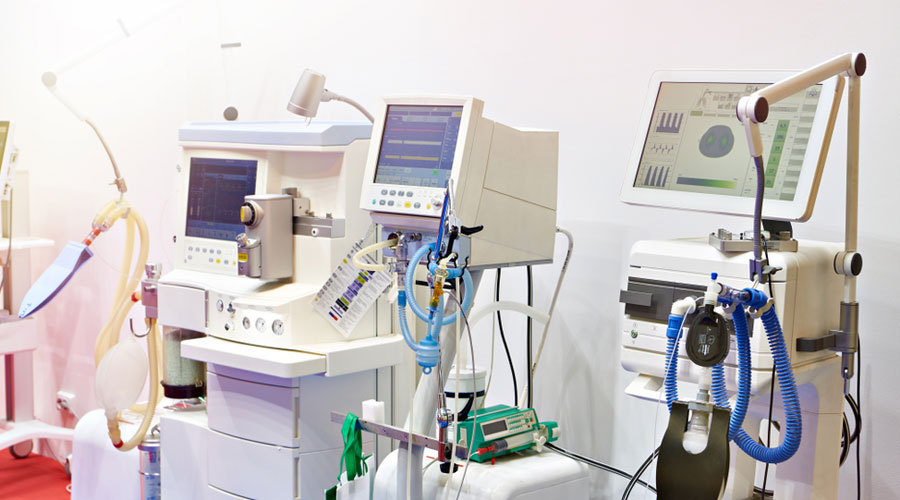 ---
New Delhi
|
Published 02.08.20, 02:44 AM
|
---
The Centre has decided to permit export of indigenously manufactured ventilators, the Union health ministry said on Saturday, citing India's reduced proportions of coronavirus disease patients on ventilator support although their absolute number has increased more than four-fold since mid-May.
A group of ministers tracking India's response to the coronavirus pandemic has agreed to the health ministry's proposal to allow the export of "made-in-India ventilators", the ministry said, adding that the decision has been communicated to the Director General of Foreign Trade (DGFT).
"This significant decision comes on the heels of India continuing to maintain a progressively declining low case fatality rate (CFR) among Covid-19 patients," the health ministry said, pointing out that the current CFR — the proportion of mortality among lab-confirmed infected cases — is 2.15 per cent.
The ministry said there has been a "substantial growth" in the domestic production capacity for ventilators with more than 20 domestic manufacturers of the equipment. India had through a DGFT notification in March this year banned the export of ventilators.
The proportion of Covid-19 patients with severe disease requiring ventilator support has fallen from 0.45 per cent of patients under medical supervision on May 17 to 0.22 per cent on July 31, according to health ministry figures. But the absolute number of patients on ventilator support has increased from 258 on May 17 to 1,243 on July 31.
The health ministry said the infrastructure for Covid-19 care has expanded and now includes 1,488 dedicated Covid-19 hospitals with 249,358 isolation beds, 31,639 intensive care unit beds, 109,119 oxygen supported beds and 16,678 ventilators. An additional 3,231 dedicated Covid-19 health centres also house 207,239 isolation beds, 18,613 ICU beds, 74,130 oxygen supported beds and 6,668 ventilators.
India on Saturday recorded a fresh highest single-day increase of 57,118 new Covid-19 infections, raising the total number of lab-confirmed cases to 1,695,988, of whom 565,103 patients are under medical supervision, 1,094,374 have recovered and 36,511 have died.The number of patients under medical supervision has increased from 57,326 on May 17 to 565,103 on July 31.