Corporate honchos furious over voter list deletions
Maruti Suzuki chairman R.C. Bhargava and Apollo Hospitals vice-chairperson Shobhana Kamineni said they had voted in last election in their constituencies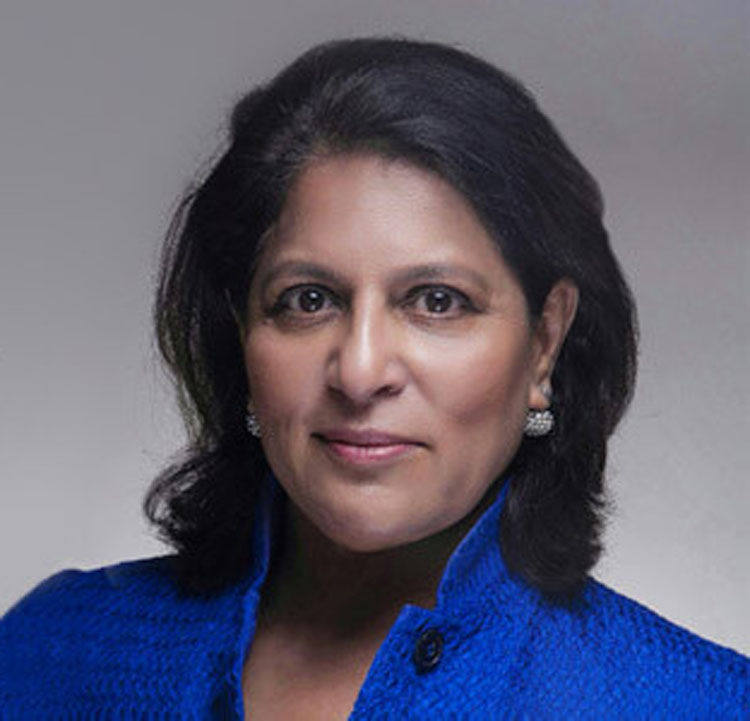 Shobhana Kamineni, the Apollo Hospitals vice-chairperson
Source: www.apollohospitals.com
---
New Delhi
|
Published 12.04.19, 02:24 AM
|
---
Two corporate honchos — Maruti Suzuki chairman R.C. Bhargava and Apollo Hospitals vice-chairperson Shobhana Kamineni — were furious after their names were deleted from the voters' list on the first day of elections, which prevented them from exercising their franchise.
Kamineni expressed anger at her name being "deleted from the voters' list" at the Masab Tank polling booth in Hyderabad, from where she has voted in the past.
"This is the worst day for me as an Indian citizen. I had gone abroad and came back as I wanted to exercise my franchise. I came to the booth and was told that my vote was deleted. Am I not an Indian citizen? Am I not counted in this country? Is my vote not important? This is a crime against me as a citizen and I will not tolerate this. I voted here in the Assembly elections in November. I feel cheated as a citizen," Kamineni told a TV channel.
Bhargava also said he found his name missing from the list in Noida on Thursday morning and added that there was no possible recourse.
"I have an election card issued by the Election Commission. I had voted in the Assembly elections in 2017. I went to the polling station today and found that I could not vote. My name was on the list. But somebody had stamped 'deleted' across it. That meant that I could not vote. My question is: how do names get deleted without informing the person? There must be some process for it. Otherwise, it becomes completely arbitrary," Bhargava told a television channel.
The allegation of large-scale deletion of names from the voters' list drew the ire of Opposition leaders.
"Election Commission of India! Please see what you are doing to the voters of India," tweeted Manish Sisodia of the AAP. "So many people are reporting the illegal deletion of their names from voters' lists. Is this the way you want to serve India? This is nothing but serving the BJP."
This was retweeted by Delhi chief minister Arvind Kejriwal and immediately drew a response in support.
"Very well engineered by BJP," tweeted one Rajib Bose. "BJP has meticulously identified the citizens and deleted the names of those who will not vote for them."