Coronavirus updates: cases rise to 1,90,535, death toll now 5,394
Uttarakhand CM, 3 ministers in self-quarantine; senior ICMR scientist tests positive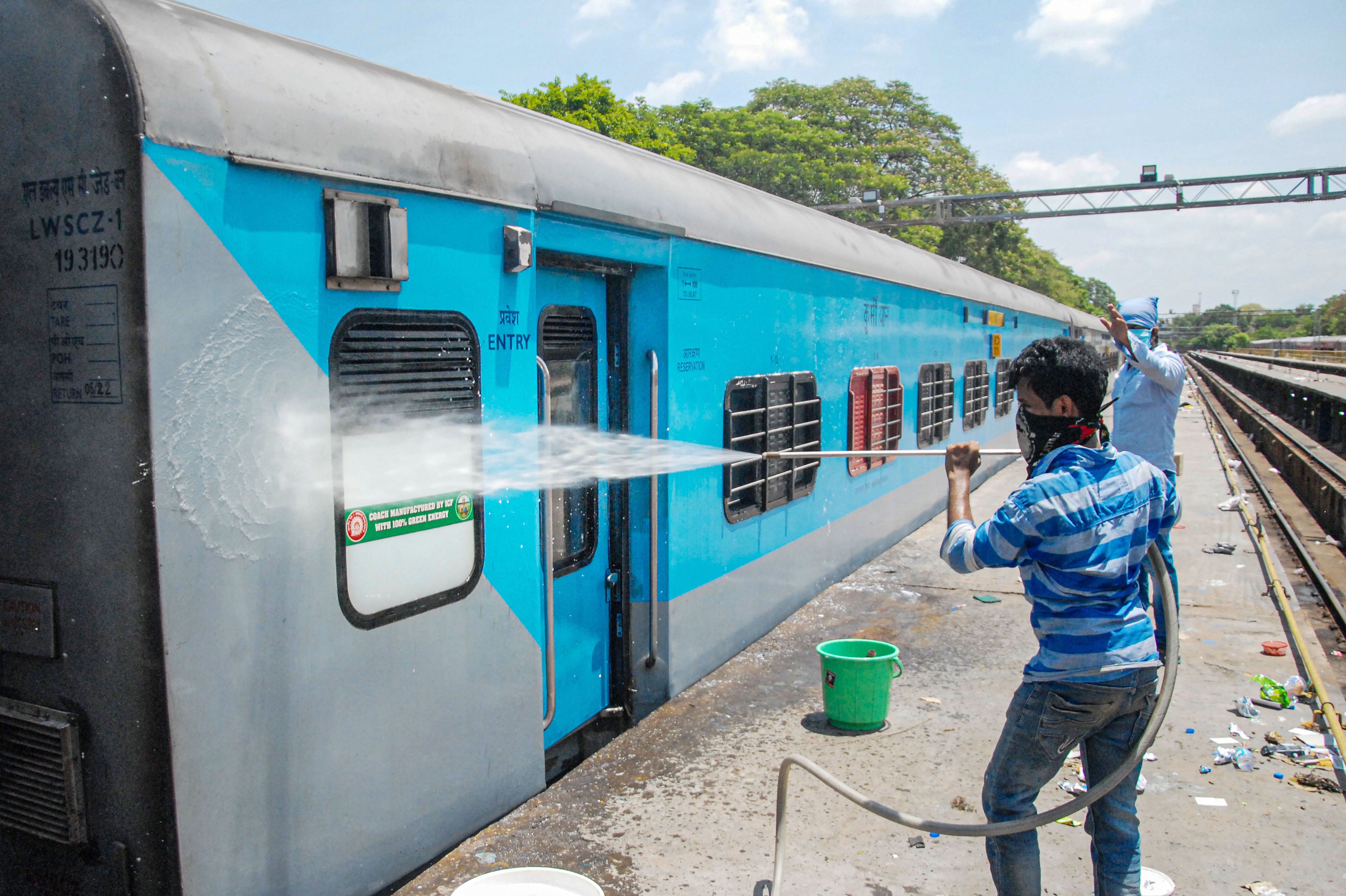 ---
---
The death toll due to Covid-19 rose to 5,394 and the number of cases climbed to 1,90,535 in the country, which registered biggest single-day spikes of 230 deaths and 8,392 cases till Monday 8am, according to the Union health ministry.
India is the seventh worst-hit nation by the novel coronavirus pandemic.
The number of active Covid-19 cases stood at 93,322 while 91,818 people have recovered and one patient has migrated, the ministry said.
'Thus, around 48.19 per cent patients have recovered so far,' a senior health ministry official said.
The total number of confirmed cases includes foreigners.
Of the 230 deaths reported since Sunday morning, 89 are in Maharashtra, 57 in Delhi, 31 in Gujarat, 13 in Tamil Nadu, 12 in Uttar Pradesh, eight in West Bengal, seven in Madhya Pradesh, five in Telangana, three in Karnataka, two in Andhra Pradesh and one each in Bihar, Punjab and Rajasthan.
Out of the total 5,394 fatalities, Maharashtra tops tally with 2,286 deaths followed by Gujarat with 1,038 deaths, Delhi with 473, Madhya Pradesh with 350, West Bengal with 317, Uttar Pradesh with 213, Rajasthan with 194,Tamil Nadu with 173, Telangana with 82 and Andhra Pradesh with 62 deaths.
The death toll has reached 51 in Karnataka and 45 in Punjab.
Jammu and Kashmir has reported 28 fatalities due to the disease, Bihar has 21, Haryana has 20 deaths, Kerala has nine while Odisha has reported seven deaths so far.
Himachal Pradesh, Jharkhand and Uttarakhand have registered five Covid-19 fatalities each while Chandigarh and Assam have recorded four deaths each so far.
Meghalaya and Chhattisgarh have reported one Covid-19 fatality each, according to the ministry's data.
More than 70 per cent of the deaths are due to comorbidities, according to the health ministry website.
Senior ICMR scientist tests positive
A senior scientist at the Indian Council of Medical Research has tested positive for novel coronavirus following which the entire ICMR building is being sanitised, sources said.
The scientist, who is from Mumbai, had come to Delhi few days ago and tested positive for the virus on Sunday morning.
The scientists is from the National Institute for Research in Reproductive health in ICMR, Mumbai.
The ICMR building will be sanitised and fumigated for two days, a source said.
The scientist had last week attended a meeting in which ICMR Director General Dr Balram Bhargava among others were present.

Micro-containment zones in Ahmedabad

With the fifth phase of coronavirus lockdown coming into force from Monday, the Ahmedabad civic body has identified 'micro-containment zones', thereby reducing the number of people covered in such zones to nearly 70,000 as compared to almost 13 lakh earlier.
The 'micro-containment zones' comprise small residential localities in wards across the city, according to the Ahmedabad Municipal Corporation (AMC).
Till Sunday, the Ahmedabad city reported 12,180 Covid-19 cases and 842 deaths due to the disease.
While earlier there were nearly 13 lakh people in containment zones of Ahmedabad, a list issued by the AMC late Sunday night said as many as 69,624 people in 14,160 houses have been placed in 46 'micro-containment zones' of the city.
Restrictions will continue in these zones during the fifth phase of lockdown, the AMC said.
'Several areas of Ahmedabad city have been declared as micro-containment zones. Now, instead of bringing the entire ward of the municipal corporation under containment zone, small localities in each ward have been identified as micro- containment zones,' the AMC said in a statement.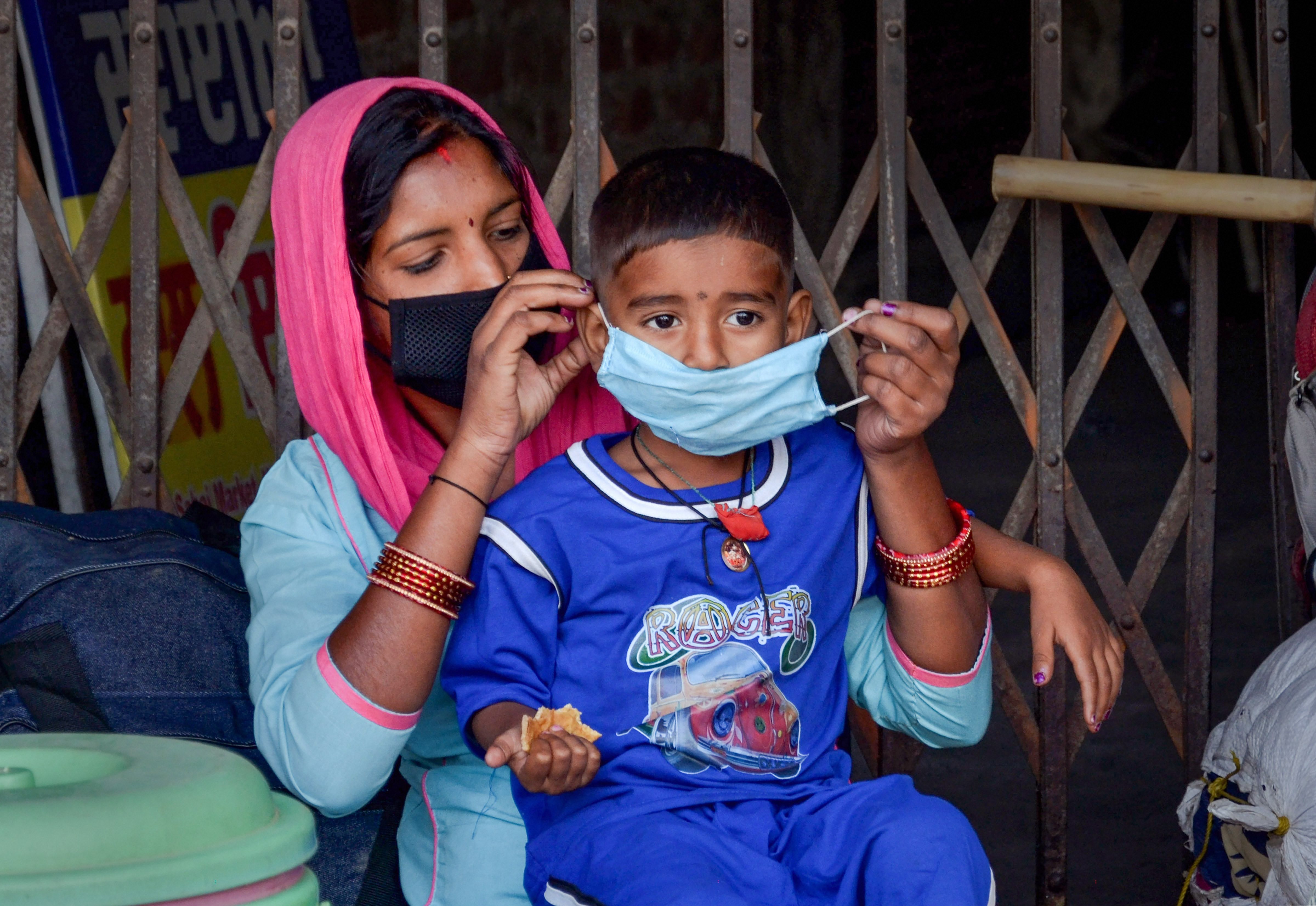 Uttarakhand CM, 3 ministers in self-quarantine

Uttarakhand chief minister Trivendra Singh Rawat and three cabinet colleagues were in self-quarantine Monday following a meeting last week with tourism minister Satpal Maharaj, who has tested positive for coronavirus.
Satpal Maharaj, his wife and 21 other people family members, staff and his followers staying in the same household have tested positive, an official said on Sunday.
On Friday, Satpal Maharaj had attended a meeting of the state cabinet.
The state health department said there was no need for the ministers and officials who attended Friday's meeting to isolate themselves, going by the Centre's guidelines.
'The ministers and officials fall into the category of low risk contacts as they were not in close contact with Satpal Maharaj. They can function in a normal way and there is no need to quarantine them,' state health secretary Amit Negi said.
But the CM and the three other ministers -- Harak Singh Rawat, Madan Kaushik and Subodh Uniyal -- decided to remain in self- quarantine as a precautionary measure, an official at the Chief Minister's Office said.